Chatbots have been around for a long time, so why should you invest in one today? The primary reason is that bots are becoming smarter and more interactive. All successful chatbots have one thing in common – they can converse with users through deep learning techniques using machine learning (ML) algorithms to make personality-based conversation possible. Moreover, they rely on machine-constructed response models for natural language processing (NLP). The size of chatbot marketing is becoming more and more creative with artificial neural networks (ANN). The AI-based chatbots are advanced versions of the classic version.
What is an AI-Based Chatbot?
Chatbots have come to life with the use of artificial intelligence. The chatbot is a virtual customer assistant that communicates and interacts as any human would. It can handle multiple queries, respond to various inputs and scenarios in an automated fashion. These artificially intelligent conversational agents are trained by recognizing patterns from historical conversations before responding with customized messages. They can hold small discussions, remember information over time, and recognize certain words or phrases to trigger specific responses during the conversation. There is plenty of useful chatbots software for small businesses beyond just e-commerce use cases. Anything from professional services to banking could potentially benefit from using an AI-powered chatbot.
A professional Chatbot can follow all B2C and B2B customer service guidelines of a professional business and has a professional style, experience, and performance. Retrieve your B2B content strategy with chatbots as the artificial intelligence technique embedded into these chatbots allows them to learn from user interactions and thus improve their performance by providing dynamic responses. As a result, customers become happier because of the more human-like conversations they get to experience when interacting with your chatbot.
Why to choose an AI-based chatbot?
The benefits of using a professional chatbot are very high. This type of chatbot is different from others because it learns as it interacts with users over time. It is not pre-programmed to answer specific questions only but is constructed to solve complex problems by learning independently. Moreover, professional or enterprise-level bots tend to have greater artificial intelligence capabilities, including natural language processing (NLP) and machine learning for data analysis for predictive analytics.
In recent years, AI is one of the most exciting technologies poised for game-changing disruption across industries. Here your business grows with Artificial Intelligence:
Eliminates the need to hire professional staffs
Help small businesses to expand their market by offering professional customer service.
Professional skills & resources to be there 24/7 themselves.
It helps businesses grow faster without human limitations such as timezones, holidays and sickness, etc.
Retrieve your B2B content strategy with chatbots
Punctuality in delivering professional work
Professional interactions without paying the professional price.
Great time saver for your business
Connect with the customers anytime from anywhere via smartphones or mobile phones
No limit on growth or speed
Increase ROI of marketing automation
According to a survey conducted by Oracle 1, nearly half (46%) of consumers say they will not support business with those who failed to respond within 60 seconds. Another 81% said they would never do business with a company that did not offer 24/7 self-service support. Even if your business is professional and technical enough, you still have to offer professional services for customers at any time of the day and night. Thus, you must select a useful chatbots software for small businesses or large enterprises.
How is AI-Based Chatbots Useful For Business?
With the use of an AI-based chatbot, you can have professional interactions without paying the professional price. It is also a great advantage your professional business staff who put in long hours to attend to requests from customers and clients. There are many useful chatbots software for small businesses that can offer customer service 24/7 to reduce downtime during working hours, especially when the bulk of the consumers do shopping or inquiries on businesses via their smartphones or mobile phones. Besides that, it can save you money hiring extra professional customer service staff by handling most basic questions and queries on its own (AI). Artificial Intelligence can also provide professional services to businesses that have no professional staff to be in charge of it and enhance the ROI of marketing automation.
A chatbot is an artificial intelligence software that you can engage with through a messenger platform, like Facebook Messenger or Slack. By integrating, your company will be able to communicate with its customers anywhere and anytime.
Some of how businesses use bot technology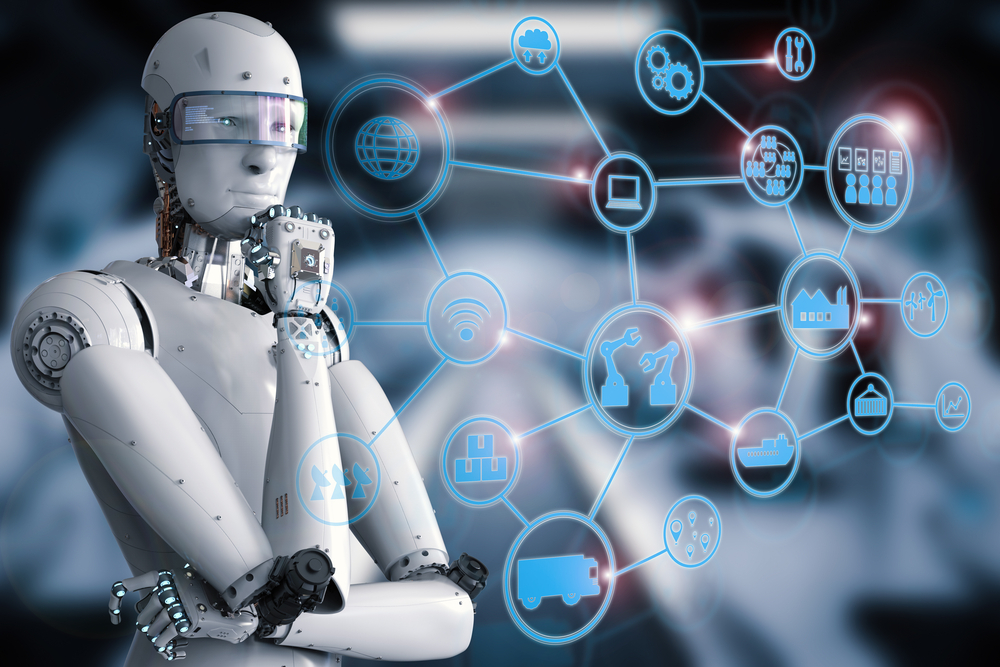 Customer Support: Customer support personnel can now focus on solving harder problems via bots because they have customer service agents interacting with them to answer simple questions.
Marketing: Marketing departments have been using chatbots for a while now to perform tasks such as sending monthly newsletters and carrying out surveys, among other marketing activities.
Sales: Personalized sales pitches are becoming more common thanks to AI-powered chatbots that make it possible to deliver what the customer needs fast.
Business Process Automation: Using chatbots to automate processes in your business is one of the most cost-effective ways to improve service and save money at the same time.
What are the Top AI-Based Chatbots To Choose For Your Business?
AI-based professional chatbots will soon be the most efficient way to conduct professional business. You won't even have to lift a finger as your professional chatbot handles everything from placing orders, scheduling meetings, and more. As humanity continues to develop professional AI technology into an advanced state, we will eventually reach a point where professional workers can focus on what they love doing most while letting their assistants handle the rest, allowing them to do their jobs better than ever before.
There are many types of AI-Based software solutions available online, including remote teams, professional services, etc., but here we will be focusing on their chatbots version specifically as they are mostly used within businesses, corporations, and professional organizations like banks to offer professional customer services round the clock.
1. Aivo
Aivo is a professional AI chatbot for businesses that lets you create professional 24/7 customer service over your website or mobile apps to increase client retention, engagement, and sales. With Aivo, professional customers can interact with business owners directly on their website or via mobile app without calling or email businesses. Businesses can provide professional services to existing and potential customers during the critical conversion moments – from just an inquiry to closing a deal.
2. Botsify

Botsify is a professional AI chatbot platform that helps businesses automate interactions between clients and employees while retaining the professional touch in every message with its pre-built templates. Botsify offers dynamic forms and tracking features that allow companies to build professional chatbots on their website and app that supports API, broadcast messages, collects data, and understands the user interface. Botsify lets users build personalized professional conversations with clients in just a few minutes for a truly interactive customer service experience that helps businesses grow faster with advanced lead magnet tactics and strategies.
3. Pandorabots

Pandorabots is an AI chatbot for businesses that uses professional tools, technology, and community to help developers easily make conversational systems (chatbots) without professional software or coding knowledge. Businesses who want professional customer services but do not have professional staff can create rich conversations with customers online through the Pandorabots building marketplace of pre-built templates and parts – all verified by its community of professional developers.
4. MobileMonke
MobileMonkey allows creating professional messaging apps for customer service, marketing, and sales from scratch within minutes through the interactive interface – no programming skills needed. The MobileMonkey professional chatbot builder gives businesses the ability to deliver professional and automated mobile messaging experiences 24/7 with just two simple steps: integrate and launch – all at a very affordable price. With MobileMonkey, business owners can provide professional customer support on their website or mobile app in half the time and cost compared with traditional digital marketing channels like email marketing, social media, send notifications, generate analytics reports, build leads, run events, connect CRM, etc. but with professional touch which grows businesses faster than ever before.
5. Bold360

Bold360 is a professional AI-based chatbot for business solutions specializing in sales automation through voice messaging – making professional cold calling easy, fast and effective. Through voice messaging, Bold360 eliminates the need for business owners to make professional calls and have professional conversations with prospects resulting in increased sales opportunities, faster time to close deals, and higher ROI of marketing automation.
6. Meya AI

Meya AI specializes in customer service automation through voice messaging – providing professional services over the phone or email with just simple messages from customers anytime, anywhere, 24/7, never like before with 25+ years of expertise in delivering professional customer service services like call-center management, IT support & operations, etc., Meya AI has found a way to move these world-class professional skills to online communications, turning every website into your professional call center and help retrieve your B2B content strategy with chatbots.
7. ManyChat

ManyChat is used for social media marketing automation through messaging – helping businesses grow faster by delivering professional marketing content on Facebook Messenger. Through the use of Facebook Messengers' powerful features such as deep links, images, rich text, apps, etc., ManyChat gives businesses the ability to create professional conversations with their customers 24/7 while earning them more clients and sales opportunities than ever before. For professional-looking companies, you can easily create custom-branded FB messenger bots without any coding skills needed at all just in few minutes via the ManyChat dashboard portal or API.
8. HelloTars

HelloTars is a new Facebook messenger bot that helps you search for and hire professional freelancers, whether for accounting, legal services, consultation with specialists, or any other professional field. So far, it works only in Europe, but according to the developers, the expansion to more regions will be soon possible. The app was released less than a month ago and has already attracted over a thousand users.
9. Flow XO

It is expected for Flow XO to become the next big AI chatbot for business in professional communication. It helps to exchange messages between people, companies, or other organizations with special attention paid to professional matters. Flow XO was created by a professional team of programmers who work on the Messenger Platform. Flow XO gathers information, replies to questions, offers live chat, accepts payments, provides pre-filter leads, and even offers entertainment. It is helping businesses grow faster by managing professional sales and marketing directly with customers.
10. Chatfuel

The name says it all: Chatfuel is one of the best professional chatbots available on Facebook MessengerIt's a professional app that helps you create professional Facebook messenger bots. With your Facebook chatbot, you can do many things, like creating professional surveys for your professional business, creating professional chatbots for your professional communication, scheduling, monitoring, auto-responders, third party integration, lead magnet tactics, and strategies, etc. The professional team behind Chatfuel has made it very easy to create professional Facebook Messenger bots.
Conclusion
Chatbots are a new type of professional communication that has already attracted the interest of many professional companies and professional organizations. According to some professional experts and professional business owners, chatbots are a way to increase professional customers and professional profit. The most important feature of chatbots is that they can be used for any professional matter, including marketing, replying to emails, customer support, and many similar allied tasks.
Outline
Introduction
What is an AI-Based Chatbot?
Why choose an AI-based chatbot?
What are AI-Based Chatbots Useful For Business?
What are the Top AI-Based Chatbots To Choose For Your Business?
Live
Bootsy
Pandorabots
MobileMonkey
Bold360
Meya AI
ManyChat
HelloTars
Flow XO
Chatel