Telecom Industry Mailing List
✔  Telecom industry list is one of the most popular requirement due to its extensive growth.
✔  We offer an international level database to our clients so they can maximize the business scope.
✔ Our telecom industry email list brings guaranteed customer engagement and spiked up sales.
✔  The email list improves focus, productivity, and gives direction to your marketing strategy.
| Industry | Counts Available |
| --- | --- |
| Telecom Industry | 299,632 |
Trusted by Leading Companies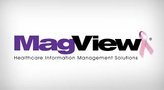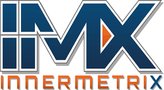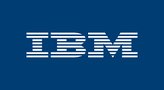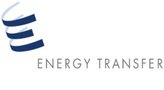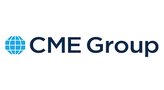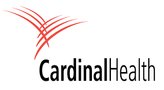 Achieve Your Marketing Goals with Our 
Telecom Industry Database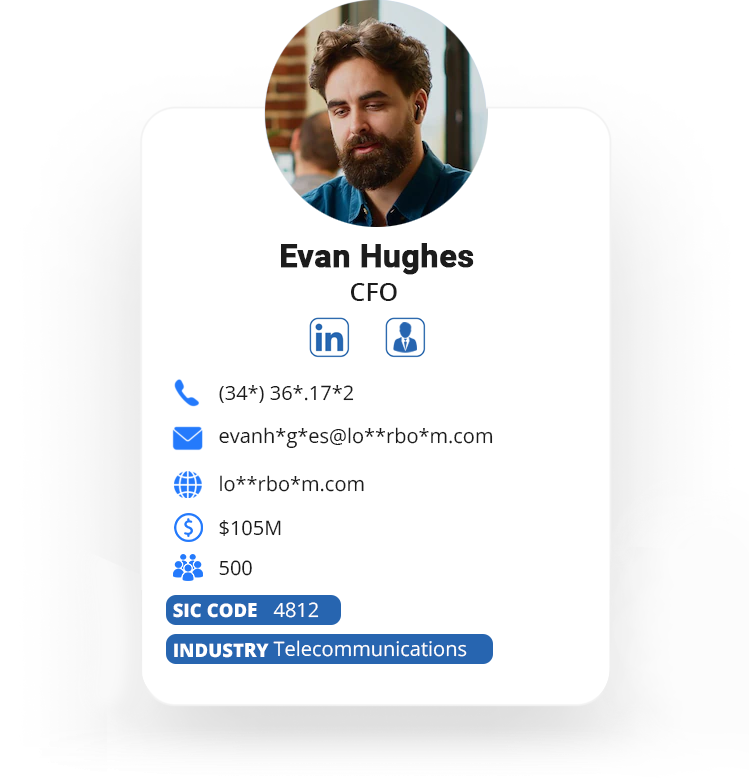 With the increasing adoption of mobile and wireless technologies over the past decade, the US telecommunications industry has witnessed a tremendous growth with new market opportunities. It is estimated that by 2020, the telecom market will reach 1.46 trillion U.S. dollars in size.
It is a good news for the businesses working in this sector as growth and expansion will bring in more sales and revenue. That is when you will need an updated and fresh list of contacts of potential customers from the telecom industry to connect and establish B2B communication. So, don't think twice, grab our data today to start campaigning!
Features and Benefits of our Email  List

Our data experts employ 70+ prospect filters to find the right prospects for the mailing list

Our mailing list is packed with highly-responsive prospects ase

Our data conforms to GDPR and CCPA to prevent any negative legal repercussions.

Build strong bonds with key decision-makers across the world

Why
BizInfor B2B Telecom Email List
Customized Solutions
More than 50+ data fields are available based on which you can tailor your marketing data that aligns with your campaign strategy.
Better ROI
Earning increased revenue from your multichannel campaigns becomes easier with our responsive and comprehensive marketing list.
High Deliverability
Our 
B2B database
 comprises high-quality marketing information which assure more than 95% of campaign deliverability ratio.
Customize Your
 

Telecommunication Industry Email List

 

based on  :
| Category | Counts Available |
| --- | --- |
| Business Cell Phone Users | 19,500 |
| Cable and Other Program Distributors | 15,600 |
| Device vendors | 15,700 |
| Digital Signal Processor Manufacturers | 60,316 |
| GICS alternative carriers | 18,800 |
| Infrastructure and platform vendors | 18,000 |
| Integrated telecom services | 14,900 |
| Category | Counts Available |
| --- | --- |
| Mobile network operators | 15,500 |
| Telecom businesses | 14,600 |
| Telecom Consultants | 5,700 |
| Telecom Contractors | 50,316 |
| Telecom Engineers | 19,800 |
| Telecom Equipment | 17,000 |
| Wireless Telecommunications Carriers | 13,900 |
How We Offer the Best
Telecommunication Mailing Lists

?
Data errors can lead to high expense and cause increase in your email bounce rate. That is why we at BizInfor regularly verify and updated data in our telecom database to help reduce spam score and ensure your emails reach the right inbox of potential customers.
Collect Data
We source data only from reliable outlets such as market surveys, directories, websites, trade shows, seminars, conferences, subscription forms, etc.
Check Accuracy
We run a stringent quality check to identify any loose ends in the database. Only complete and up-to-date contacts are approved while rest are removed.
Analyze and Verify
Data grows old with every passing day. A relevant email id may become inactive tomorrow and so we analyze the data and verify its relevance.
Deliver the Best
Once, we are sure that all the contacts in the Telecommunication Industry Email List is fit for use in marketing campaigns, we deliver the updated data to clients.
Get Latest Counts
We help you maximize the number of quality leads
Want to gain an unbeatable Marketing advantage?
Connect with us Today !