Power your Marketing campaigns with Our

Advertising Agencies Email List
✔  Our advertising agencies email list is of a global approach, enabling you to interact on a massive platform
✔  Our email list contains all necessary details that direct your campaign smoothly.
✔  To uphold the quality of the database, we secure it with multiple security regulations and laws.
✔  BizInfor focuses on customer satisfaction, so we aim to deliver data solutions timely.
| Industry | Counts Available |
| --- | --- |
| Advertising Agencies | 836,419 |
Trusted by Leading Companies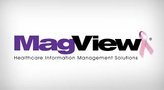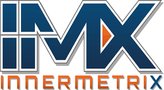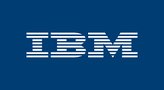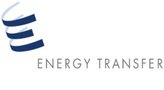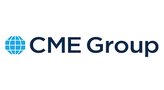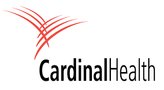 Boost your Marketing Campaign with our
List of Advertising Agencies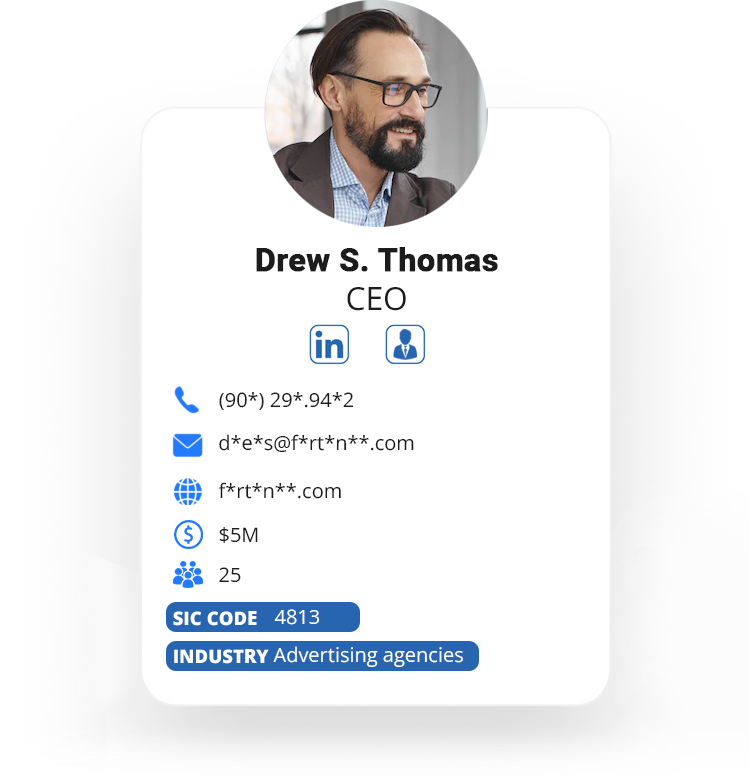 The advertising industry is moving at a fast pace, and there is enough market for everybody to play in. Especially in the U.S, it is a million-dollar industry. It is expected to generate 45 billion US dollars in revenue by the end of 2020.
This rising growth enhances your opportunity to market your products or services in this segment. Our team helps you to build the most precise list by identifying the right prospects who need your latest products and services. Avail our Advertising Database to fit your needs precisely.
Features and Benefits of our Email List

Our data conforms to GDPR and CCPA to prevent any negative legal repercussions.

Build global brand awareness and a Client base

Achieve staggering email open rates with our precise mailing list 

Our mailing list uses over eight filters to help you narrow down your options
Why Avail BizInfor
Advertising Industry Mailing List
Right B2B Contacts
Our Advertising Agency Database contains all essential B2B information of prospects from all over the globe.
Compliant Record
BizInfor target database complies with all the data regulation policies like GDPR, CCPA, Anti-Spam, and Can-spam act.
List Customization
Our data is segmented into various demographics. You can narrow down your audience with a customized list.
Connect With Decision Makers of
 

Advertising Agencies

 

Including
| Category | Counts Available |
| --- | --- |
| C-level Executives | 776,863 |
| Vice Presidents | 4,600 |
| Directors | 4,700 |
| Managers | 4,098 |
| Marketing Executives | 6,700 |
| Category | Counts Available |
| --- | --- |
| Sales Personnel | 7,860 |
| R and D Executives | 12,600 |
| Cleaning Services | 4,900 |
| IT Executives | 14,098 |
| Other Executives | 15,000 |
How do we offer the Best
List of Advertising Agencies
At BizInfor, our ultimate aim is to provide you with excellent quality of B2B contact list that is worthy of your investment. Here is how we work to deliver a responsive and quality Email List
Analyze and Verify
Data grows old with every day. A significant email id may become inactive tomorrow, so we analyze the data and verify its applicability.
Highest Deliverability
Our B2B database contains top-quality marketing information, which assures more than a 95% deliverability ratio.
Collect Data
We source data only from reliable outlets such as Directories, market surveys, trade shows, seminars, conferences, subscription forms, etc.
Global reach
With our region-wise data of advertising agency decision-makers and professionals, we take your business to your global audience.
Get Latest Counts
We help you maximize the number of quality leads
Want to gain an unbeatable Marketing
advantage?
Connect with us Today !