Fasten Up Your Conversion Rate with
Dentist Email Database
Are you looking to promote your products to the right dental professionals and boost your ROI?
Your wait for the exclusive and lucrative dentist email list ends here. With BizInfor, you can strategize marketing plans and reach out to profiles interested in your products. Gain brand visibility and awareness with our global dentist sales leads.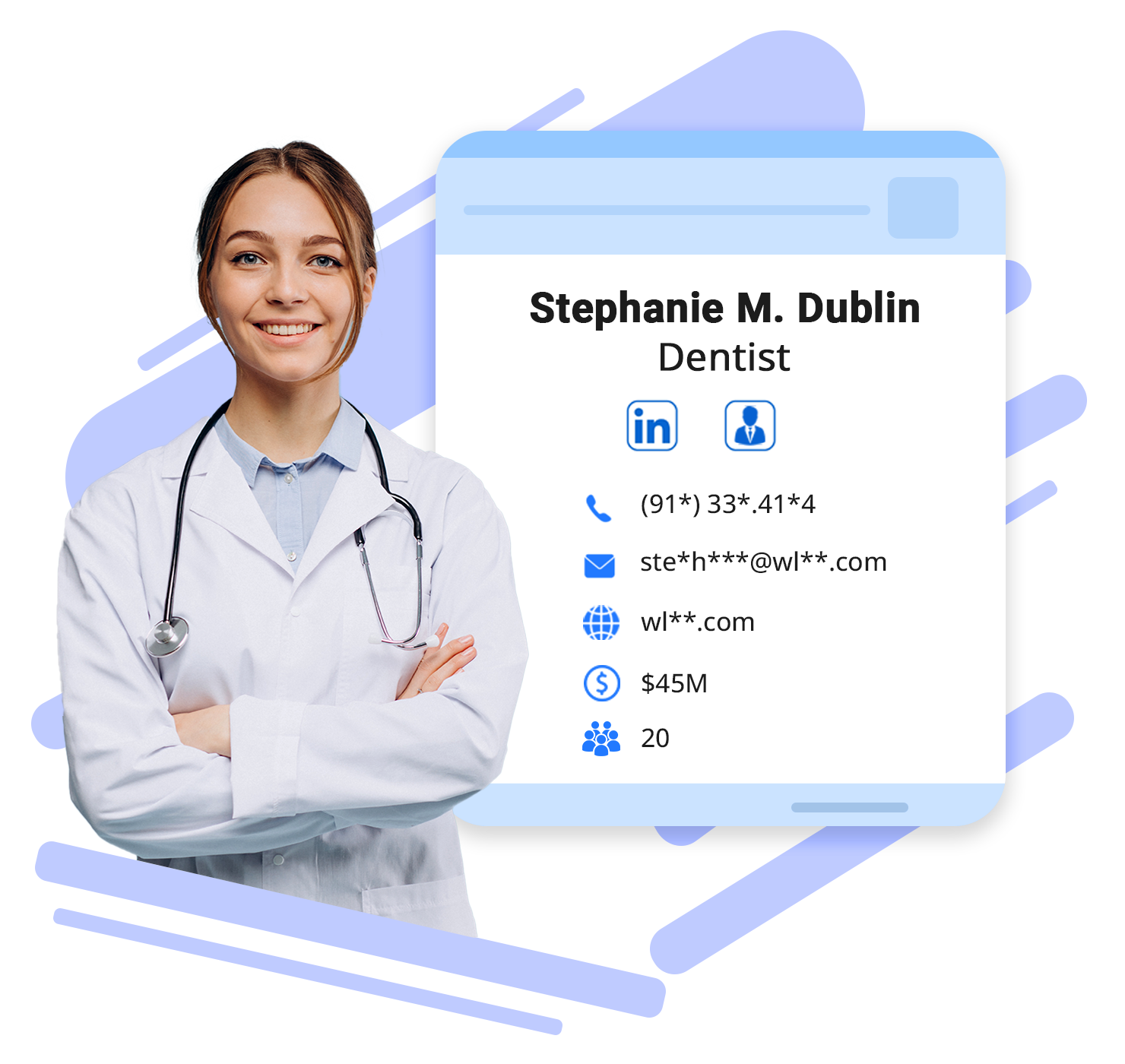 Trusted By Leading Companies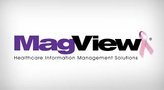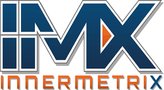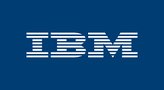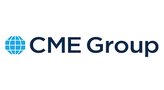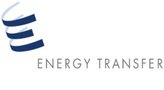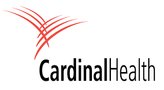 Fuel Your Business with an Accessible

Dentists Mailing list
Team BizInfor is a prominent market leader in offering actionable leads from around the globe. Whether you wish your business to expand in the USA or other regions like the UK, Australia, and APAC, we have it covered. Make the right moves to connect with leading professionals and watch your profits skyrocket.
We furnish the most customizable and flexible dentist database for businesses wanting to make their brand message heard. Over the years, we have interacted with thousands of clients and know what might work for different businesses.
In addition, BizInfor keeps tabs on the dynamic market trends and data compliance policies. We source the data from trusted sources, giving you a competitive edge. We ensure the following:
Most responsive database of coveted dentists
Data covering the most lucrative global markets
Safe and law-abiding contact details
Support for personalization with campaign flexibility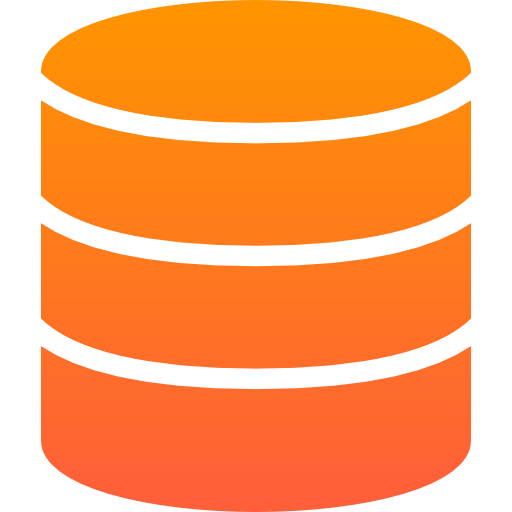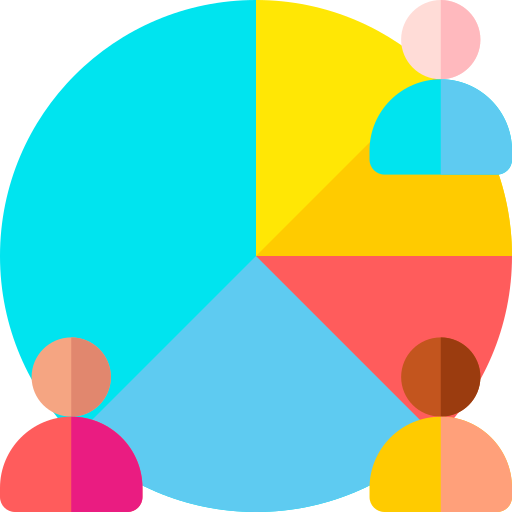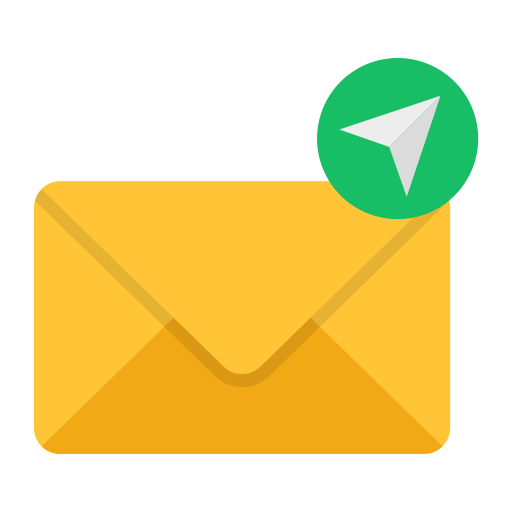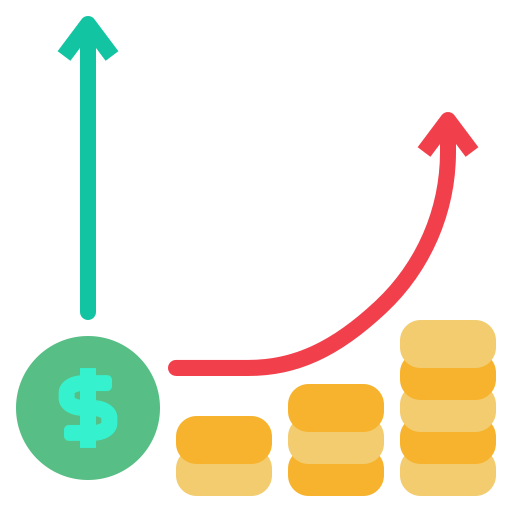 Level Up Your Marketing Endeavours with a

Dentist Email List
Benefit from the most actionable dentist email list of conversion-worthy leads to supercharge your marketing endeavors, putting your business in the limelight it deserves.

Over 750K+ Records
Pitch your valuable products and services across global leads correctly. Access our extensive records of international and national B2B clients at your convenience and transform your brand perception.

Prior Delivery Re-verification
A database full of inaccuracies will only result in email delivery risks. If you send your message to email addresses with hard bounces or receive low engagement due to incorrect details, your reputation with ISPs gets affected. To circumvent this, BizInfor deliberately re-verify data before delivery.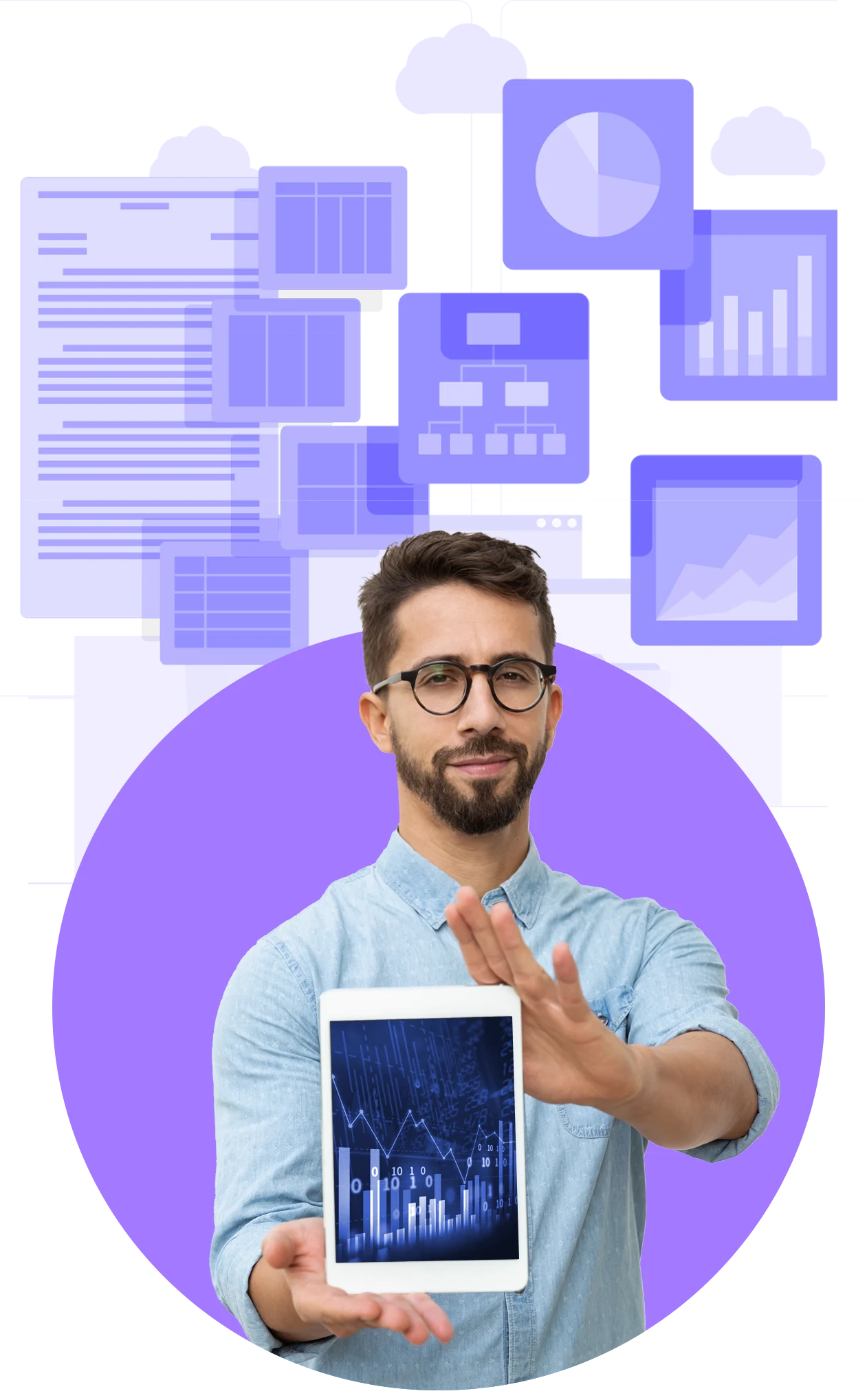 Tele-verified Data
Every shred of information on our dentist database undergoes heavy-duty assessments and evaluation processes. The BizInfor team calls every connection and verifies the details before including them in the database.

Direct Contact with C-level Executives
BizInfor offers direct contact details of C-level executives who control the purse strings and make purchasing decisions.
Customize

Dentist Email List

By
| | | | |
| --- | --- | --- | --- |
| General Dentist | Periodontist | Oral and Maxillofacial Surgeon | Public Health Dentist |
| Pediatric Dentist or Pedodontist | Endodontist | Oral and Maxillofacial Radiologist | Oral Pathologist |
| Orthodontist | Prosthodontist | Cosmetic Dentist | |
Customize

Dentist Mailing List

By States
| | | | |
| --- | --- | --- | --- |
| California | Florida | Ohio | New Jersey |
| Texas | Illinois | Michigan | Massachusetts |
| New York | Pennsylvania | | |
Remarkable Ways
Dentist Mailing List and Email List

Can Serve Your Business
The increasing prevalence of dental disorders and emerging dental technologies are two key factors driving the dental market growth. With our dentist mailing list and email list, you can instantly penetrate this lucrative USD 38.84 billion market and reap benefits.
Simplify your marketing efforts with our research-driven database and gain valuable insights. With our ABM-focused dentist mailing list, you can confidently forge deeper relationships to achieve customer satisfaction and marketing goals.
Moreover, our database benefits sales and marketing teams to achieve their respective objectives. Here is how we make their jobs easier.
What our
Dentists Mailing List

Can Do for Marketing and Sales Team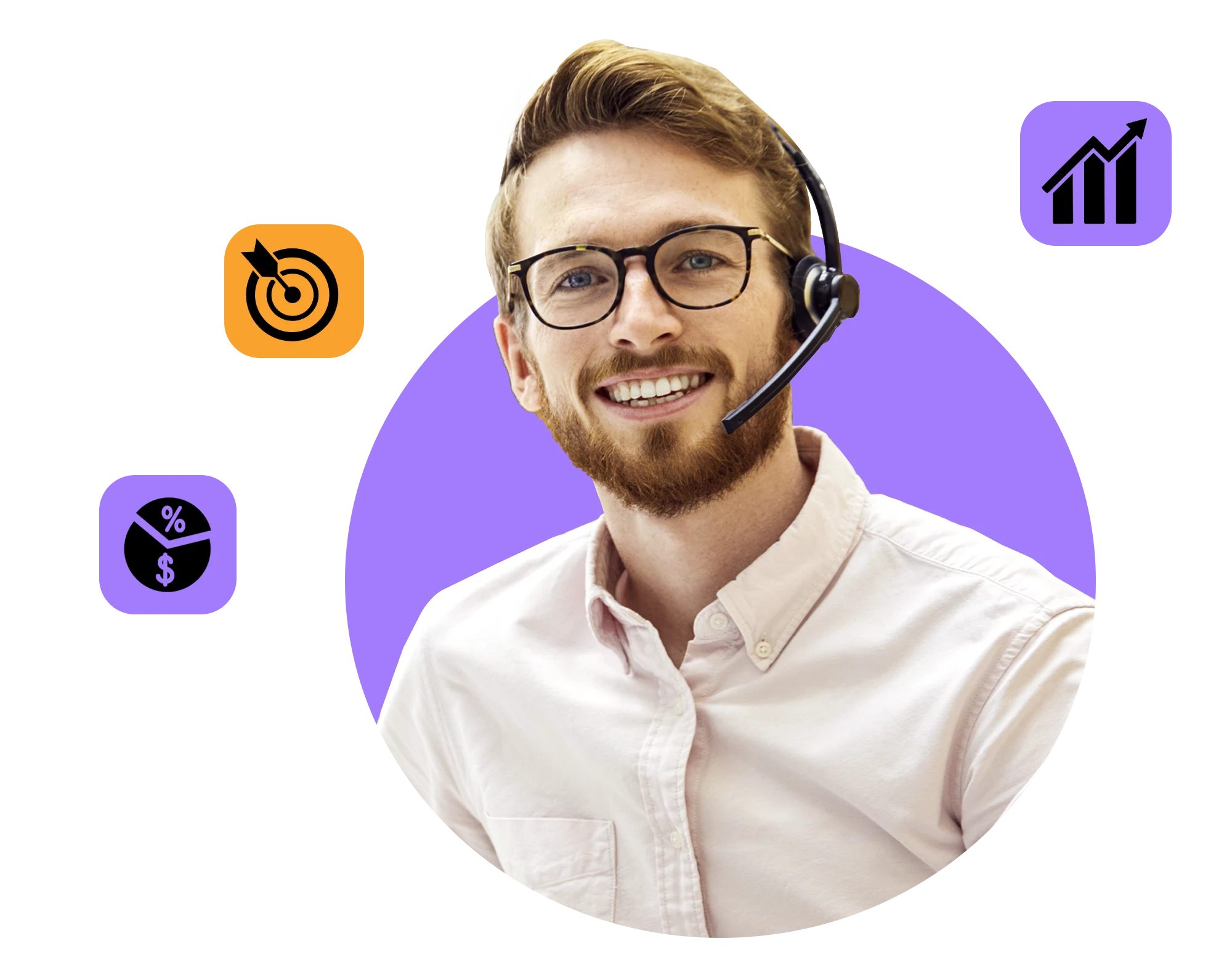 Effective customer profiling
Nurture leads with the right amount of attention
Find net leads quickly and boost your team's productivity
Target accounts with validated emails and tele-verified contacts
Quickly filter through critical data and determine the most relevant contacts with segmentation
Reach out across multiple channels and communicate the right message through promotions
Refine campaigns in the most optimum way
Discover your ideal prospects faster, and maximize conversions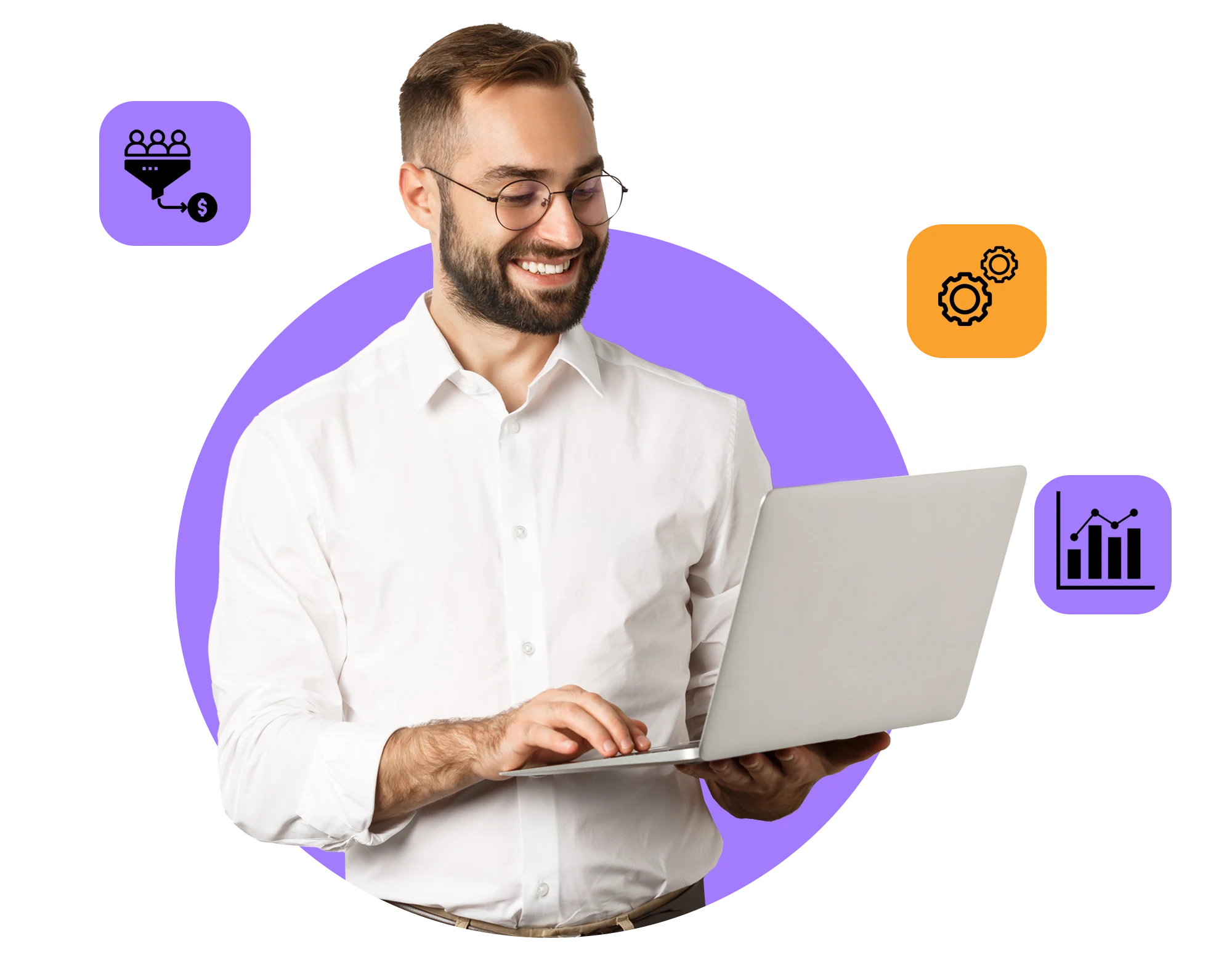 Get Your Quote Today
We invite you to connect with us and drive profitable growth
Data Challenges You Can Overcome with

Bizinfor
We have streamlined methods in place to refine and remove all the issues associated with data. Our dentist mailing list gets curated while referring to opt-in channels and analyzing data for promising results.
Consequently, we pride ourselves on supplying a dentist database covering the following risks:
Data Inconsistencies: Inconsistent data leads to failed campaigns. To counter this challenge, we utilize manual and automated techniques to verify data.
Redundant Details: Duplicate records could occur due to pipeline errors. We track the issue to its source to find redundant information and remove it.
Hard Email Bounce: BizInfor builds and maintains permission-based dentist email list to control email bounce rates, helping businesses keep their brand image intact.
What Does
Dentist Database Include?
With BizInfor, you can directly connect dental professionals using our 750K+ records of dentist database. Our in-house team of experts diligently creates insightful data segments and segregates the information. Customizing campaigns using one-to-one personalization techniques increases engagement rates, revenue, and ROI.
Further, our dentist database includes the details of prominent decision-makers from well known dental hospitals, clinics and nursing homes. Here are the selections you can expect in our lists:
| | | | |
| --- | --- | --- | --- |
| First name | Middle name | Last name | Job Title |
| Official Email | Work Experience | Area of Specialization | Industry |
| NAICS Code | SIC Code | Entity Type | Ownership Type |
| Company Size | Company Revenue | Company Website | Assets Size |
| Postal Address | Demographics | Geographical Location | Technographics |
| Firmographics | Clinic | License Number | License State |
Who can benefit from
Dentist Sales Leads?
If you need to send promotional flyers to dentists or reach out directly to dental offices, our dental sales leads will help you connect in seconds. Whether you're chasing dental laboratories to pitch lab equipment or endodontists, we do the bidding for you. Our team researches your target audience, allowing you to get to work and make connections that matter. 
For instance:


Dental implant manufacturers

Looking to Expand your Business ?
Explore New Markets With Our Database
BizInfor's Data Compilation
and Update Procedures
BizInfor delivers only high-performance data to your doorsteps. To accomplish this claim, we engage in manual verification by our efficient data experts and apply the latest technology to provide accurate and verified data to our invaluable clients.
All the data in our dentist database gets legally collected, abiding by laws and ensuring the data complies with recent privacy norms.
1. Data Collection
At BizInfor, we refer to legal sources such as online conferences, webinars, seminars, feedback forms, B2B directories, hospital records, opt-in email responses, white pages, surveys, market research, publishing companies, etc.
We ensure to fetch all information from proprietary, self-reported, or public record sources. Our team has quality checks to guarantee that all the collection avenues are ethical and follow data-safety guidelines.
2. Data Verification
Our dentist email list is reliable as we observe various protocols to maintain its authenticity. First, we meticulously select our data sources and collect response-worthy information.
Second, each data set collected sieves through stringent verification measures to discover stale or inaccurate details and get removed instantly. Further, they pursue a rigorous updating procedure every three months to keep our databases fresh and updated.
3.

Final Product 
Finally, we hire a different data specialist team to segregate the data into customizable fields. As a result, you receive a structured and refined database that can help you quickly roll out marketing campaigns and beat the competition with exceptional sales prospects.
We leave no stone unturned to hand you the most reliable and tailor-made dentist database USA or worldwide.
Outdated data often leads to half-baked marketing strategies that significantly influence your business image and revenue stats. With BizInfor, you can rest assured of data authenticity as we conduct cyclic updates.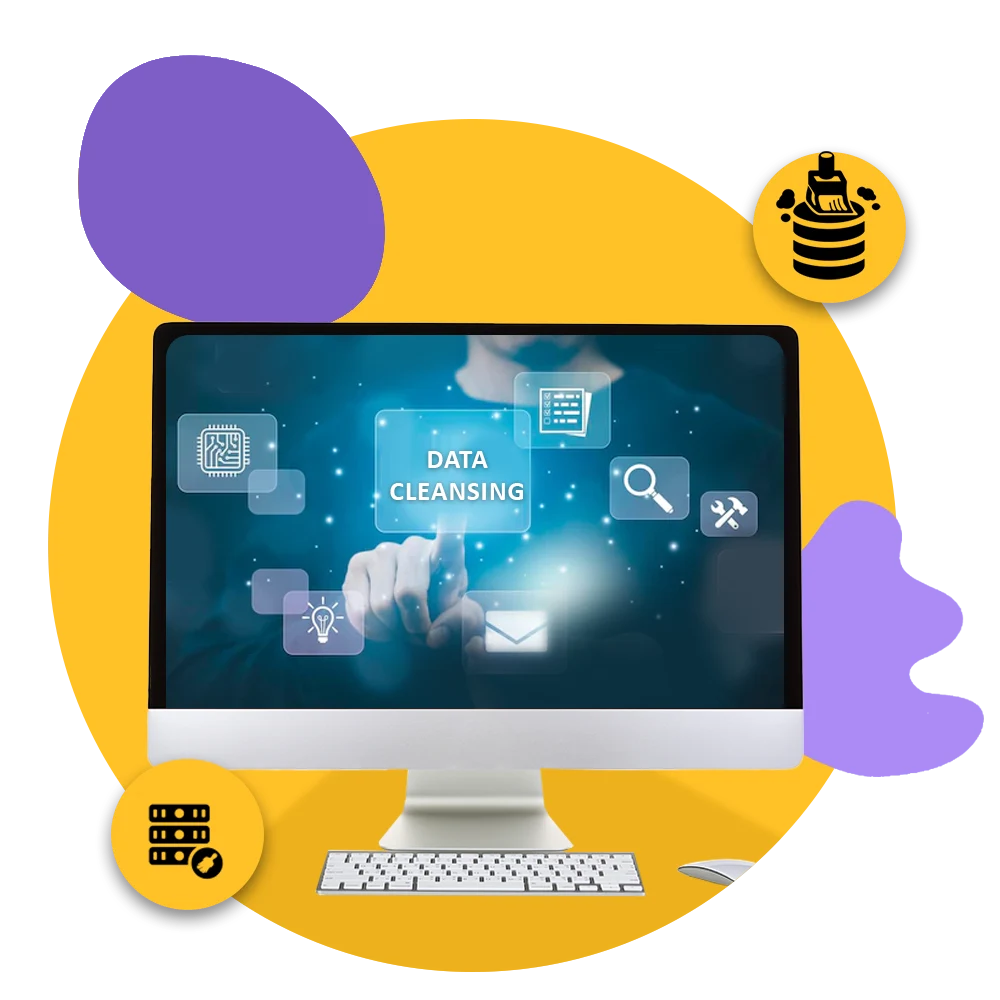 We Employ the Following
Data Hygiene Strategies
Performing maintenance scans for validity and accuracy
Utilizing real-time and automation procedures to lower hard bounce
Retaining an assured 95% validity rate across our database
Executing extensive web research to identify errors and inconsistencies
Eliminating duplicate information for precise targeting
Filling the data gaps with accurate details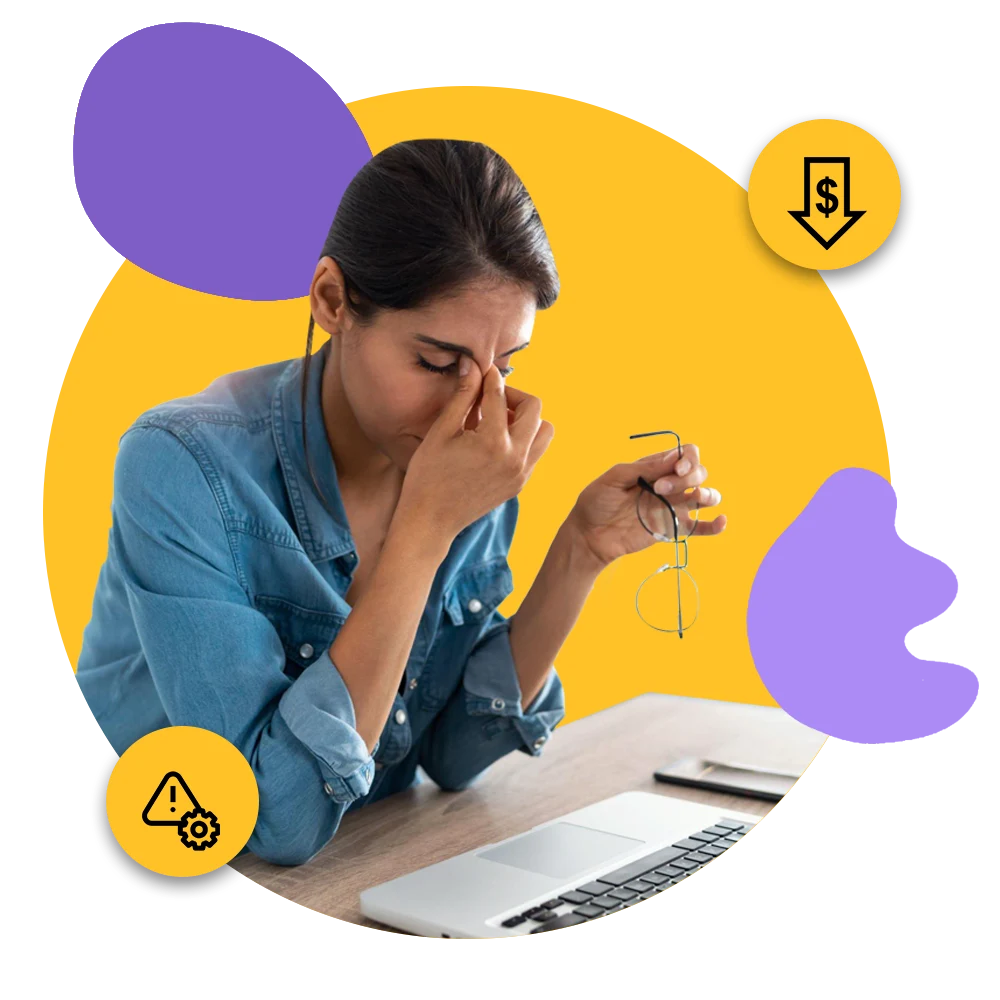 Increased email bounce rates
Ill-conceived marketing strategies
Data Duplications and inaccuracies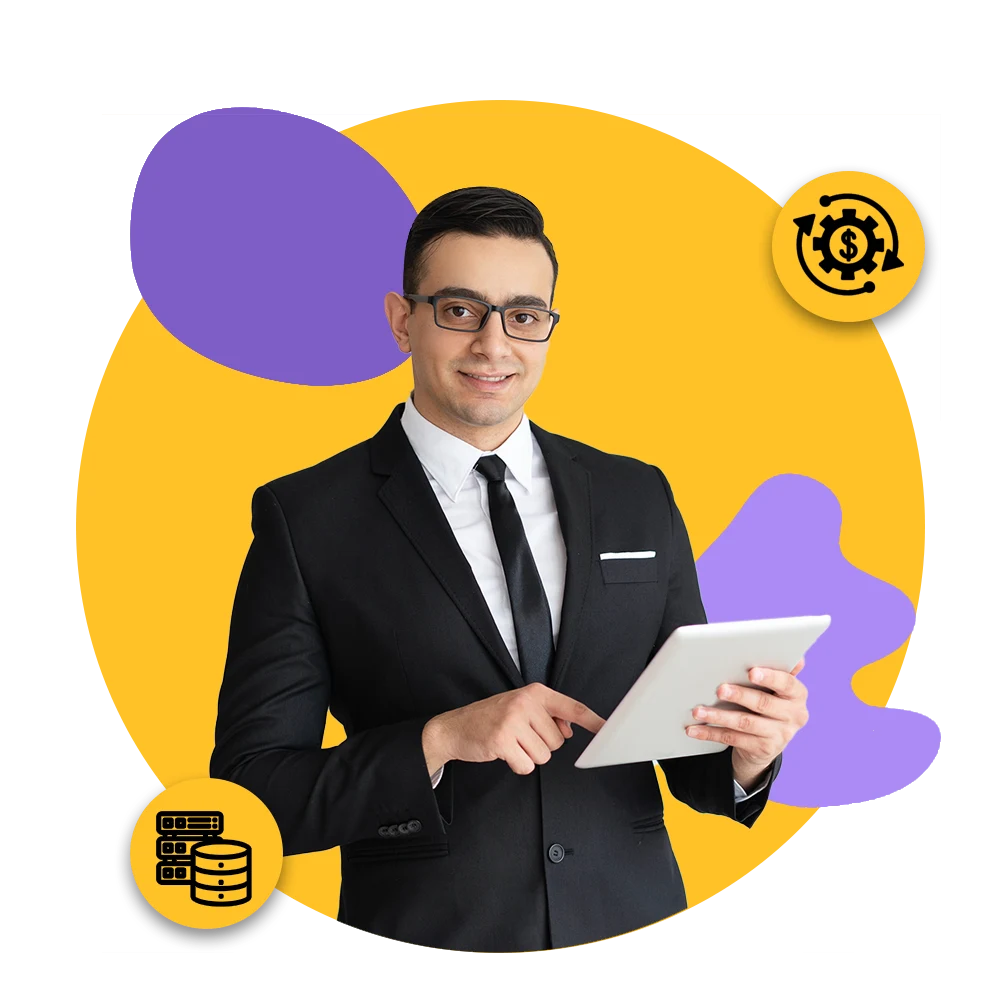 We Ensure with Our
Dentist Database
Refined marketing strategies and improved returns
Safe and privacy-compliant database
Boost client targeting and engagement via segments
Effortless and impactful business communications
Frequently Asked Questions
Does your dentist email list come with high accuracy and deliverability?
Yes. At BizInfor, we offer a dentist email list with assured 95% accuracy and deliverability rate.
How is your list different from the other vendors?
Our dentist database comprises contacts interested in your offering and will likely become your customers. We don't promote random B2B prospect chasing.
In what format the dentist mailing list is available?
You can grab our dentist mailing list in .xls and .csv file formats. It allows marketing teams to integrate the database into their existing CRMs without hassles.
Is your dentist email list customizable?
Yes, absolutely. The BizInfor team provides a database with over 75 data fields, making our dentist email list the most customizable. Moreover, you can connect with our team to discuss your business goals, and they tailor our lists accordingly.
Want to gain an unbeatable Marketing
advantage?
Connect with us Today !