Nursing Homes Email List
Are you looking to connect with Nursing Homes for your business? Maybe, you'd prefer to connect with top-tier facilities to promote your latest range of medical supplies.
At BizInfor, we provide an organized, complete, and valid Nursing Homes email list of permission-based leads to enable precisely that! Sourced from 100% genuine and authentic places, the email list of Nursing Homes can be customized to meet your specific campaign objectives and gain valuable insight into your target market.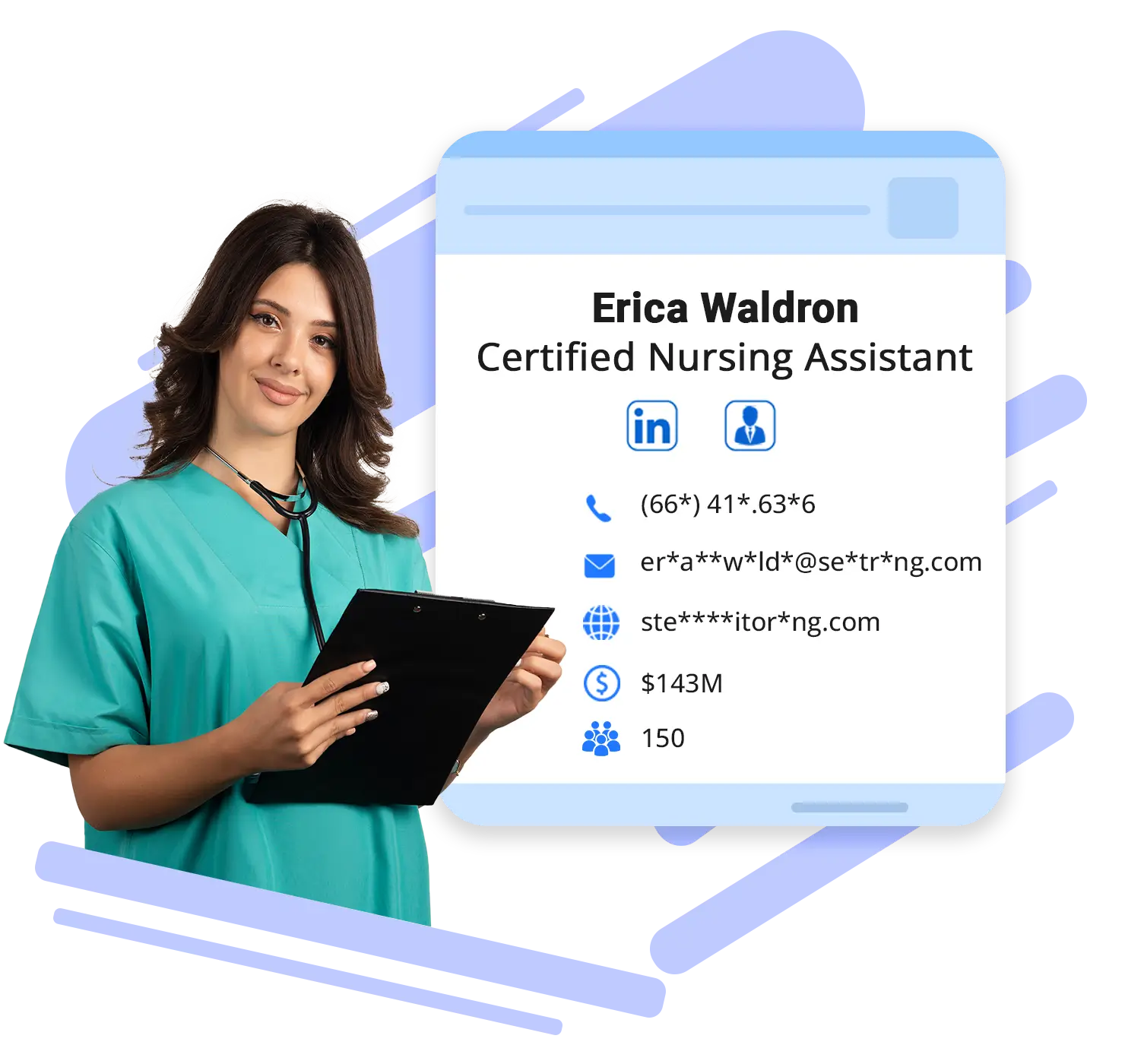 Trusted By Leading Companies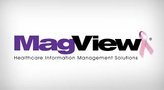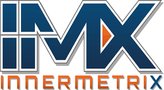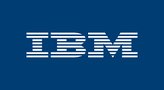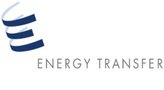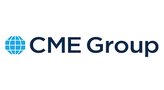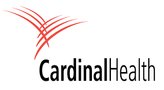 Fuel Your Business with an

Nursing Homes Mailing List
Moreover, our team follows an assessment evaluation to conduct a compliance check of the collected data sets to make certain they adhere to data policies.
What's more, target the top prospects in the United States, United Kingdom, Canada, Australia, and other parts of the world to maximize outcomes.

75+ Specialized data fields for smart marketing

Email list of nursing homes covering various types of facilities

Up-to-date and validated database

95% Deliverability rate and accuracy across all data points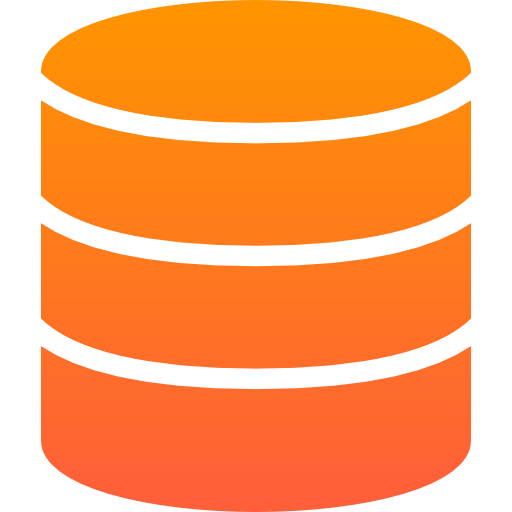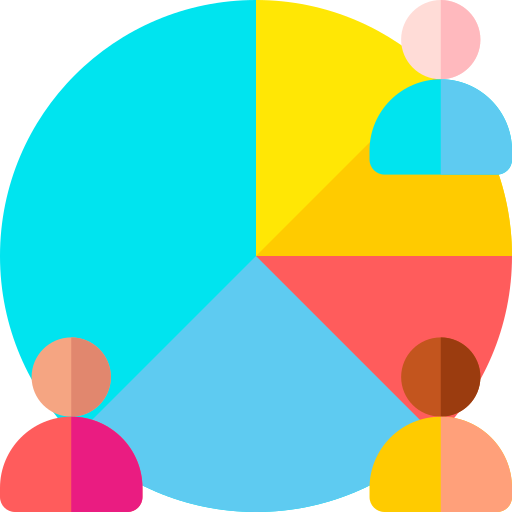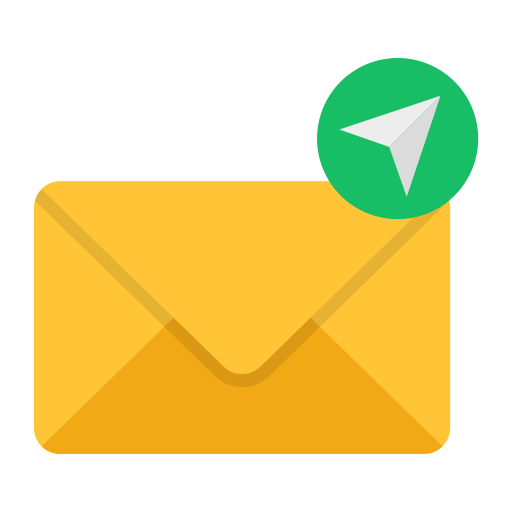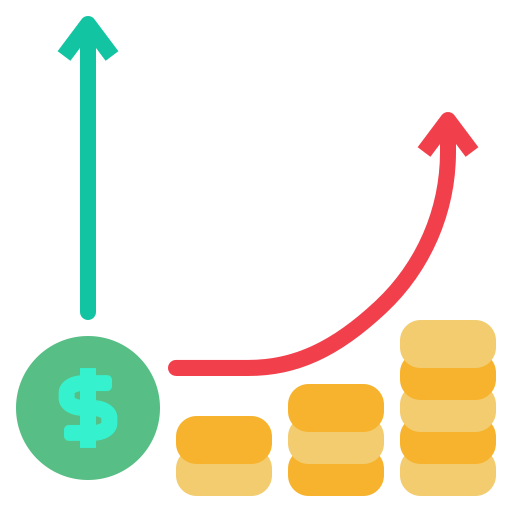 Success is Just a Step Away with a
Nursing Homes Email List
With BizInfor, be assured of the best Nursing Homes email list that provides better leads, quicker conversions, and higher ROI. Here's how:

Connect with Phone Calls
Prevent your sales team from wasting hours of their day calling expired or irrelevant phone numbers. BizInfor manually calls each contact before adding their record into the database to ensure quicker closure of deals. 

Validated 75M+ Business Emails
BizInfor houses a comprehensive and efficient database that covers various data fields to provide you with a holistic view of your prospect.

Adheres to Data Privacy Laws
BizInfor's data complies with international and regional policies and laws, including GDPR, CCPA, and ANTI-CAN-SPAM.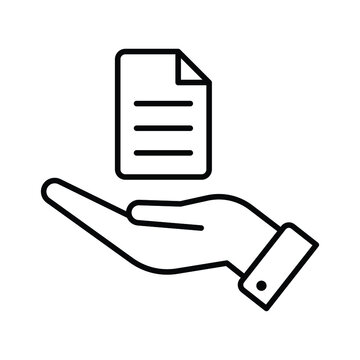 Easy to Access and Download
The good thing about BizInfor's nursing homes email list is that it's available in different formats for easy access and integration into CRM.
Customize

Nursing home email list

by Decision Makers
| | | | |
| --- | --- | --- | --- |
| Clinical Care Coordinator | Nursing Home Administrator (NHA) | Director of Nursing | C – Level Executives (CEO,CMO,CFO,CTO,CXO,COO etc) |
| Resident Care Director | Medical Director | Board of Directors | |
Customize

Nursing homes mailing list

By Job Titles
| | | | |
| --- | --- | --- | --- |
| Certified Nursing Assistant (CNA) | Social Worker | Medical Director | Resident Care Director |
| Registered Nurse (RN) | Activities Coordinator | Physical Therapist | Medication Aide |
| Licensed Practical Nurse (LPN) | Housekeeping and Maintenance Staff | Occupational Therapist | Resident Assistant. |
| Nursing Home Administrator (NHA) | Dietary Aid | Speech Therapist | |
Customize

Nursing homes email list

By States
| | | | |
| --- | --- | --- | --- |
| California Nursing Homes List | Illinois Nursing Homes List | New York Nursing Homes List | Indiana Nursing Homes List |
| Texas Nursing Homes List | Pennsylvania Nursing Homes List | Michigan Nursing Homes List | Missouri Nursing Homes List |
| Ohio Nursing Homes List | Florida Nursing Homes List | | |
How Can

Nursing Home Mailing List and Email List

Serve Your Business?
As per the Centers for Disease Control and Prevention, around 15,600 Nursing Homes in the United States are prevalent with 1.7 million licensed beds and occupied by 1.4 million patients. The main benefit Nursing Home offer is access to 24/7 skilled care, which makes them quite in demand and need.
On that note, these Nursing Homes must be properly maintained and stocked with essentials to ensure they don't lack patient care. To that end, B2B marketers in the healthcare sector have a wide window to secure success opportunities for their organizations.
However, the competition in the healthcare industry is at its peak. You have to cut through a lot of commotion to win your customer attention.
What our
Nursing Homes Email List

Can Do for Marketing and Sales Team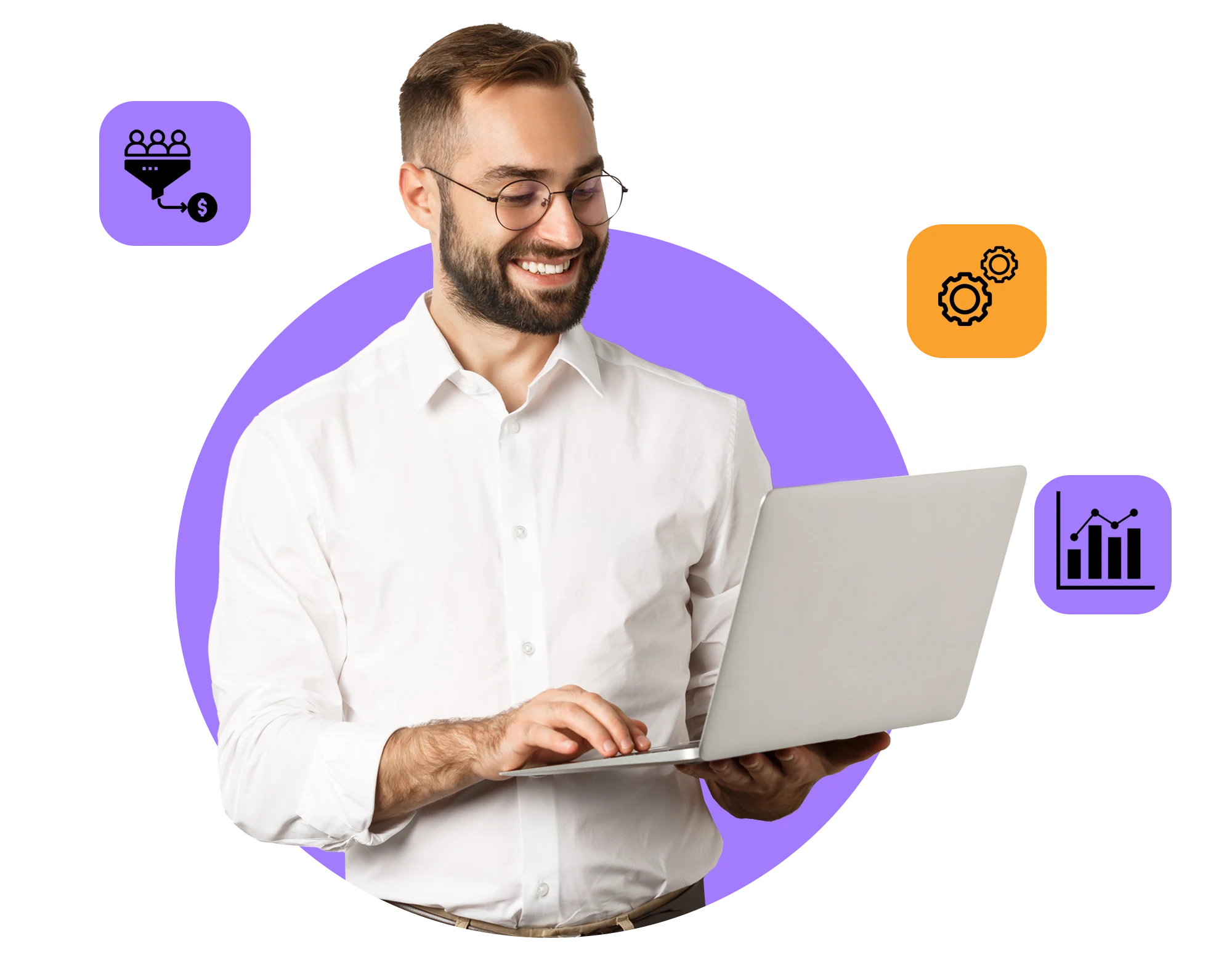 Offer Supports to run multichannel marketing for better engagement
Come up with relevant marketing content addressing audience demand
Reach prospects within a local region or target global market
Accurate email addresses for email campaigns
With unlimited usage rights, launch responsive campaigns every time
Find new leads and enrich the existing client pool
Only pitch to leads and prospects ideal for your business
Bypass the gatekeepers and directly reach the decision-making committee.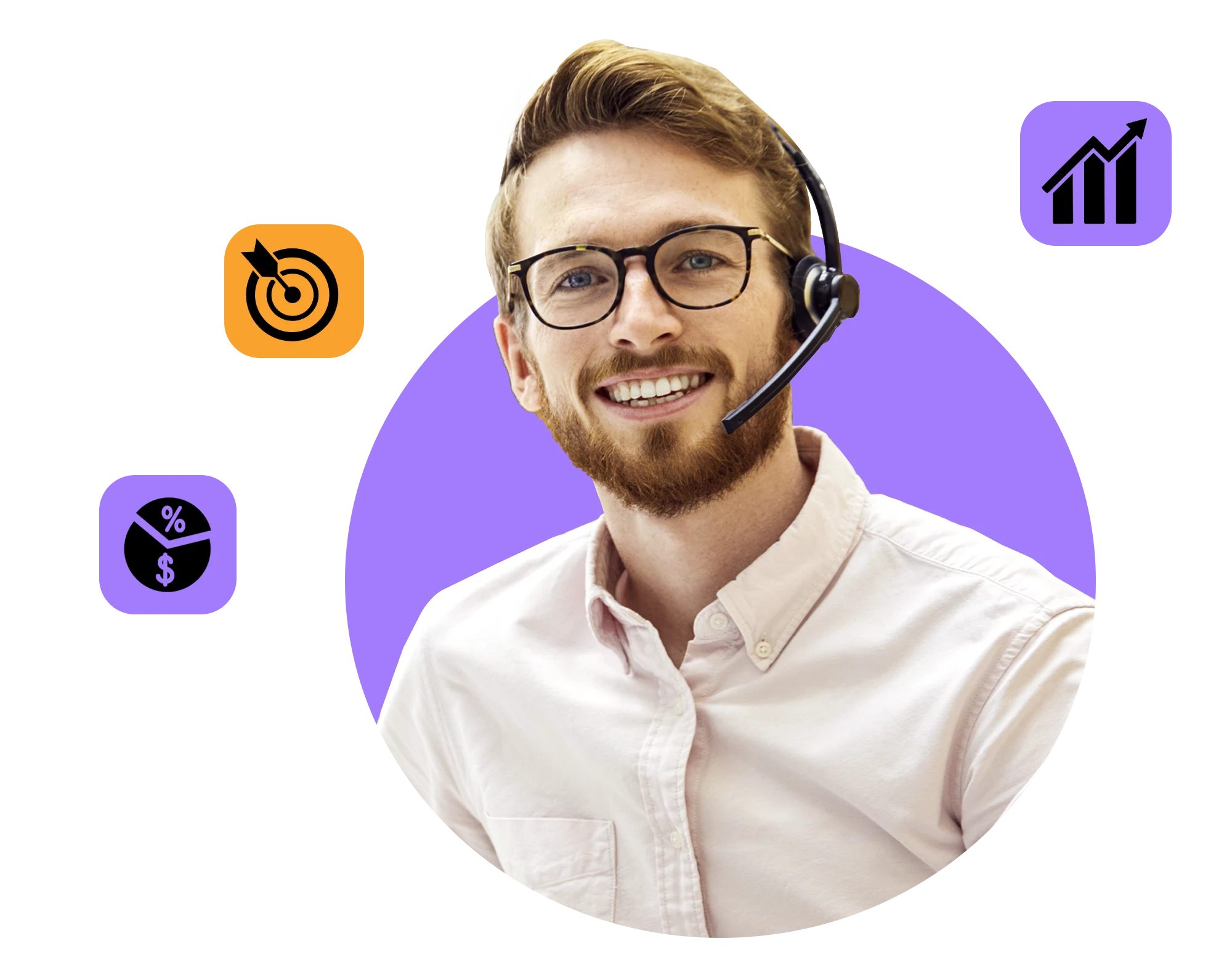 Get Your Quote Today
We invite you to connect with us and drive profitable growth
How Can
BizInfor

Solve Your Marketing Database Problems?     
In today's age and time, most businesses are using data to make smart and informed decisions for the growth of their organization. In fact, a study reflects that data-driven companies are 23 times more likely to leave their competition behind in customer acquisition.
With so much hanging on data, the importance of data integrity can't be undermined. A single error in data sets can impact your business's vital decisions. That's why BizInfor gives key priority to data integrity. Our experienced and expert team put their best put forward to maintain the quality, completeness, and exactness of the email list of nursing homes.
Strict quality assessment to avoid inconsistencies in the format and structure of data sets
Real-time auditing reduces the risk of outdated or inconsistent information being added to your database
No email bounce rate with permission-based leads
All cold and lukewarm leads are removed from the database to connect you with the hottest and sales-ready prospects
What Does our

Nursing Homes Database

Come Included With?
Targeting ideal Nursing Homes and engaging in relevant communication is easier with the BizInfor pre-built email list.
You will find the right contact details of those decision-makers, from CEOs to executive managers to HR directors, as well as other essential staff interested in your business proposition. The email list of nursing homes comprises information on prospects located in different facilities – residential care facilities, retirement communities, independent practicing, Dementia care facilities, etc.
Moreover, the database is entirely customizable, meaning organizations can opt out of specific fields and focus attention on others. As a result, the Nursing Home email database is suitable for your niche campaign objectives and develops content with a better appeal to an audience.
| | | | |
| --- | --- | --- | --- |
| First Name | Middle Name | Last Name | Email Id |
| Job Title | Area of Specialization | Technographics | Industry |
| NAICS Code | SIC Code | Entity Type | Ownership Type |
| Company Size | Company Revenue | Company Website | Assets Size |
| Postal Address | Geographical Location | Fax Number | Board-Line Number |
Who can benefit from
Nursing Homes Email List

?
Find nursing homes, connect with their top-tier staff and enhance your marketing campaign with a few simple steps with us. BizInfor provides an easily accessible Nursing Homes email list that is a great asset for marketing management software, nursing educational programs, cleaning service, medical equipment, and other products.
Besides, if you simply plan to network with the nurses, physicians, or decision-makers at the Nursing Home, BizInfor's precise database helps to foster long-term connections as well.
Some of the industries and companies that regularly rely on our nursing home email database are as follows:


Banking and financial services


Marketing and Advertising Agencies


Staffing or recruitment companies
Looking to Expand your Business ?
Explore New Markets With Our Database
Data Compilation and Update of
Nursing Home

s Mailing List and Email List
Bespoke, high-quality, and clean data enables B2B marketers to make decisions regarding campaign and content creation per data segments that are much more likely to yield positive results.
On that ground, BizInfor promises to deliver high-performing, thoroughly assessed, and maintained nursing homes mailing list and email list.
1. Data Collection
Each piece of information entered into the database is collected from trustworthy sources and after permission. The internal team works relentlessly to identify these places and checks them rigorously before sourcing data.
Hospital directories, government directories, medical records, magazines, newspaper subscriptions, and publishing companies are a few sources from which our Nursing Homes mailing list and email list is curated.We also use opt-in channels such as emails, surveys, questionnaires, webinars, and Feedback forms for data collection.
2. Data Verification
We have a rigorous research and verification process to ensure the data quality remains intact.
3. Final Product
Our data experts go to great lengths to look for specific data fields like employee size, SIC, NAICS, etc., for a robust database.
In a time where data is of the essence, BizInfor understands the kind of data your B2B ventures need to thrive. We offer an updated and fresh nursing homes mailing list and email list free of discrepancies to connect with key clients who might have just entered the market. By regular updates, we ensure you always stay one step ahead.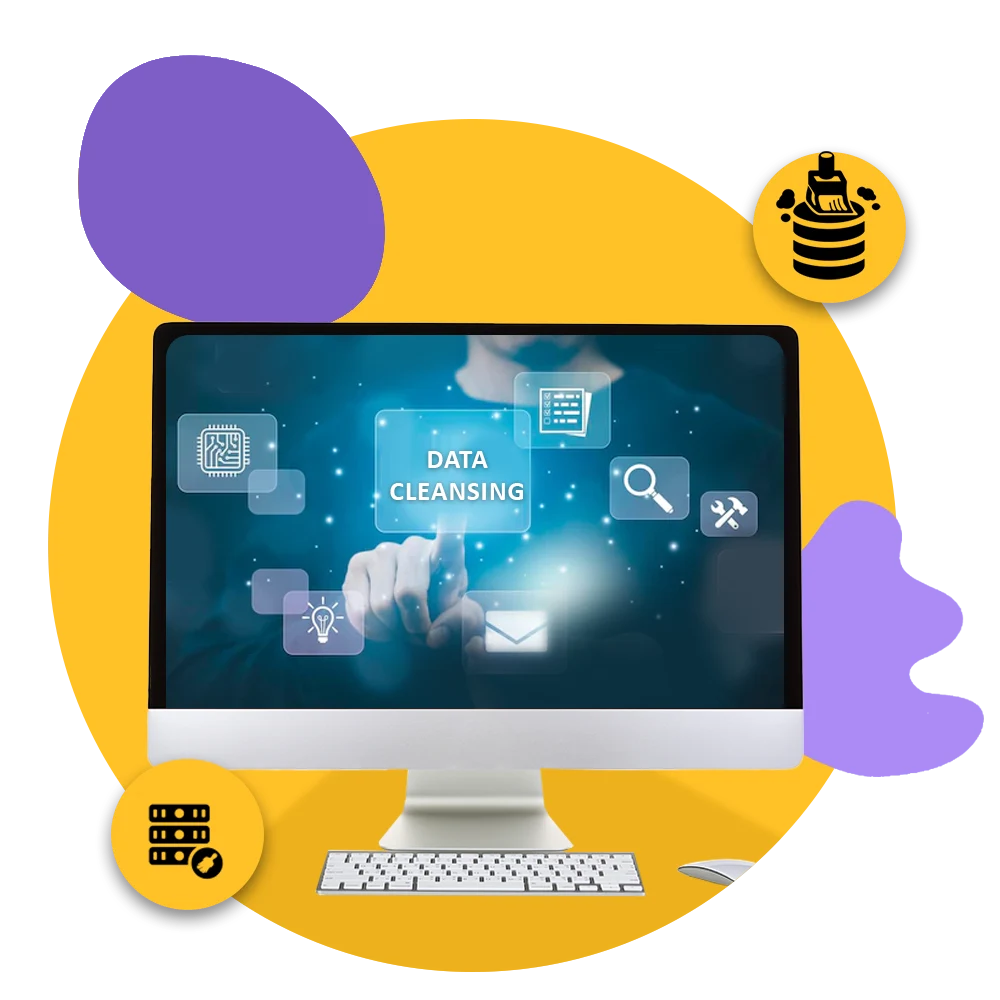 We Employ the Following
Data Hygiene Strategies
Extensive web research and practices to identify and take care of misspelled, incorrect, irrelevant, incomplete, or obsolete data
Regular monitoring to replace old contacts with new information
Following automation, processes to check the accuracy of data
Rigorous vetting to maintain data that offers a 95% deliverability guarantee
Standardizing data at the point of entry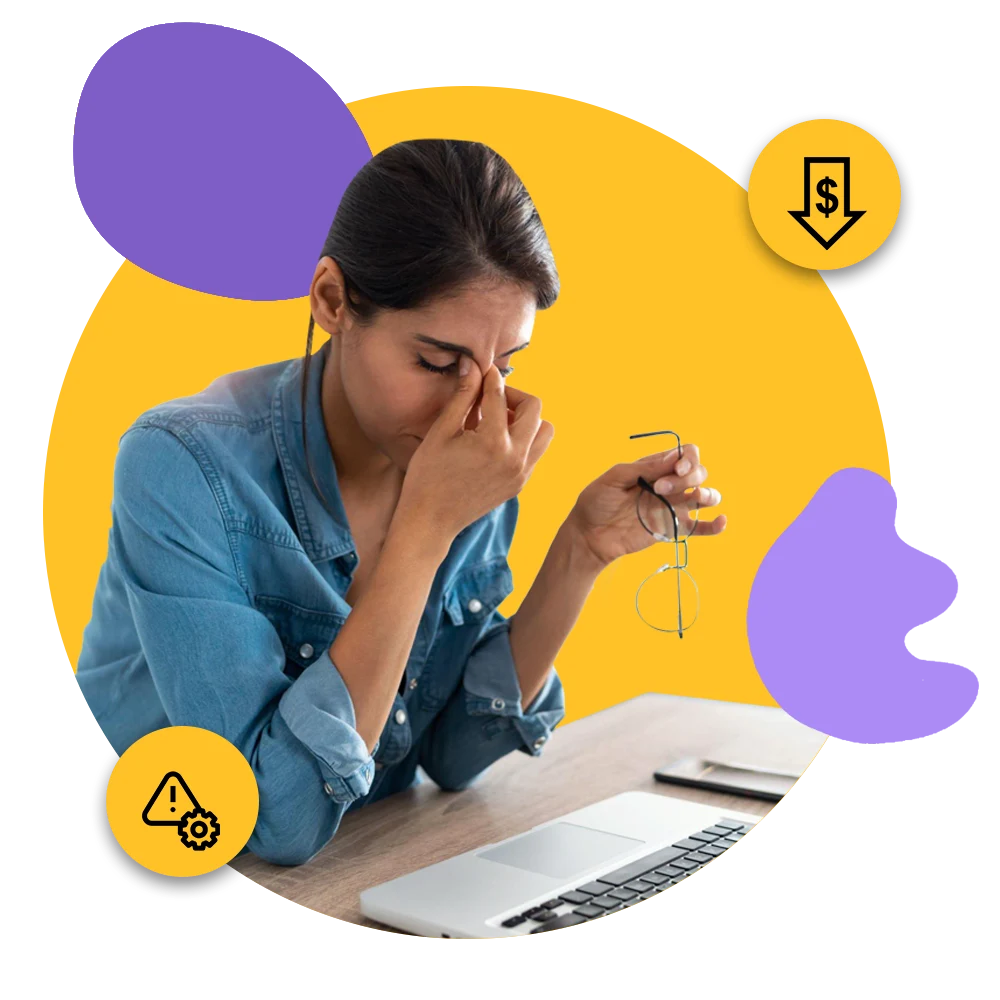 We offer a
Nursing Home email database

that lowers the risk of: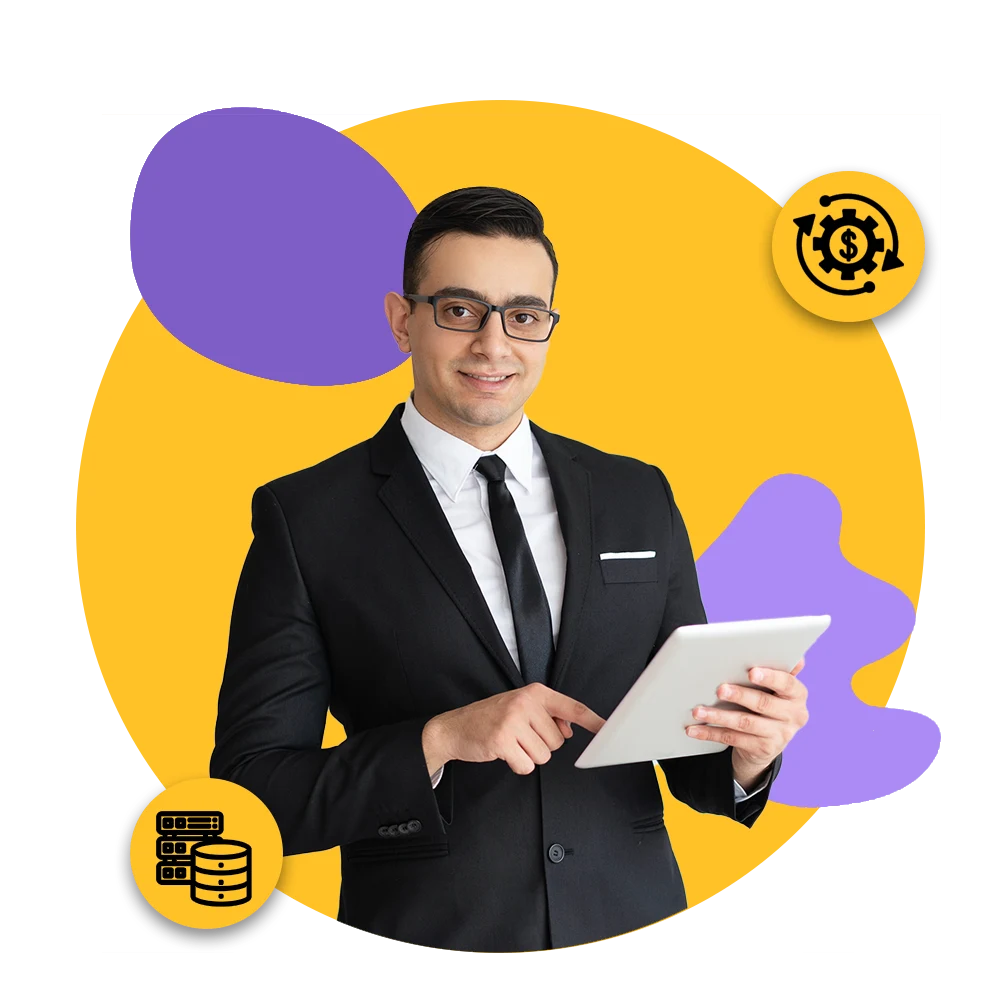 We Ensure with Our
Nursing Homes Email Database
Increased business performance
Frequently Asked Questions
What Makes your Nursing Homes Email List Unique?
BizInfor's Nursing Homes email list mission is to empower businesses to drive highly-responsive and actionable campaigns for better engagement and a robust client base. The data set delivered is made following meticulous research and strict assessment to ensure validation and compliance with data laws.
From Where Do You Collect Data to Create Nursing Homes Email List?
Each record is collected from a verified and credible place to maintain the authenticity of the Nursing Homes Email List. A few examples of these sources include – Healthcare directories, medical records, Government records, Surveys, etc.
Can the Nursing Homes Mailing List Be Used for Global Outreach?
Yes, the Nursing Homes mailing list includes records from worldwide, including the United Kingdom, Asia, Australia, Canada, and other parts, to help you expand marketing outreach beyond your local boundaries.
What Benefits Do You Get with Healthcare Email Marketing?
Businesses worldwide in the healthcare sector engage in email marketing to establish one-to-one communication with their prospective clients, as it offers 4x the revenue compared to other channels. Moreover, it allows B2B marketers to expand reach, drive better ROI, and increase web traffic without blowing their marketing budget out of proportion.
Want to gain an unbeatable Marketing
advantage?
Connect with us Today !