Restaurant Email List
Are you searching relentlessly for a restaurant email list to secure growth opportunities for your B2B Venture?
Bizinfor is a market leader in providing highly responsive and comprehensively accurate databases, enabling you to connect with sales-ready leads that match your business requirements.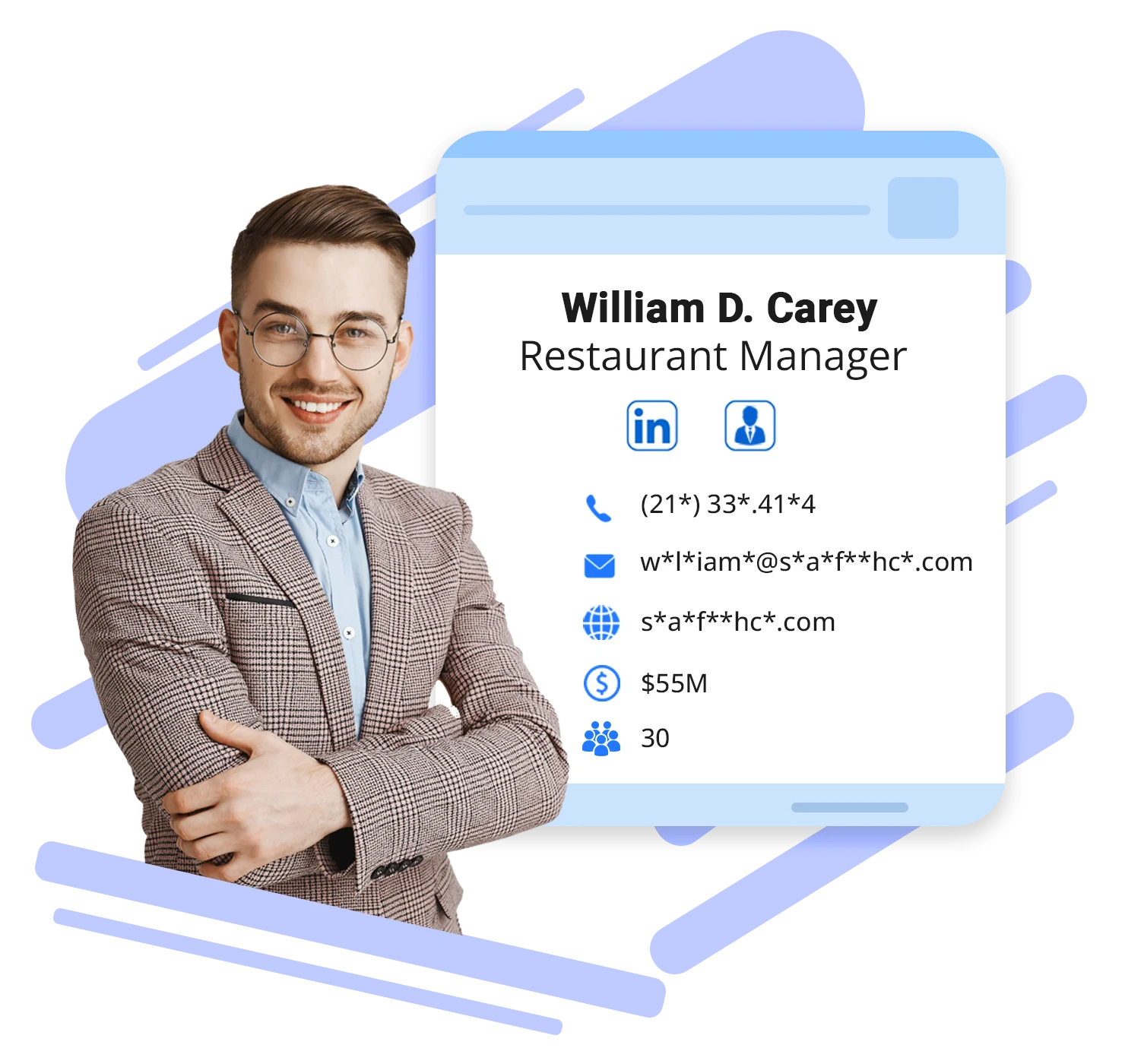 Trusted by Leading Companies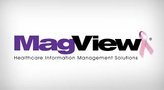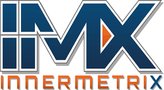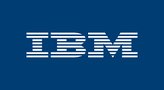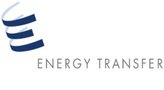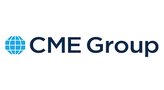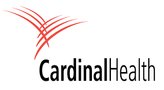 Fuel Your Business with an Accessible
Restaurant email list
Whether your business deals with food and beverage or software for billing and management, our restaurant email list, gets you in touch with those who will be interested in your brand.
We ensure that you don't waste time researching and compiling the ideal database for your business and instead spend more time engaging with your prospects. Some benefits we offer are:
Receive opt-in information only
Our data complies with local and international laws
Get a chance to build global brand awareness and a client base
We assure 95% accuracy and a high deliverability rate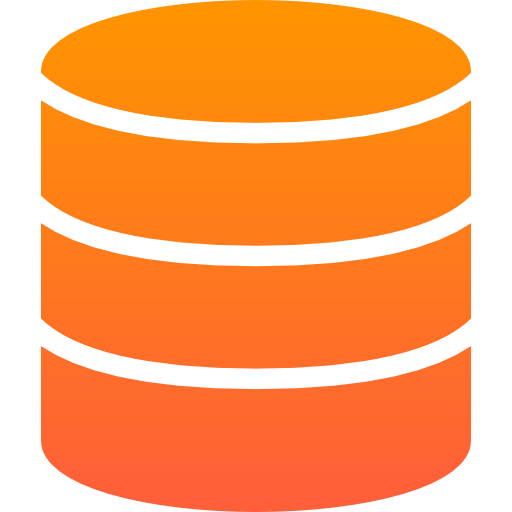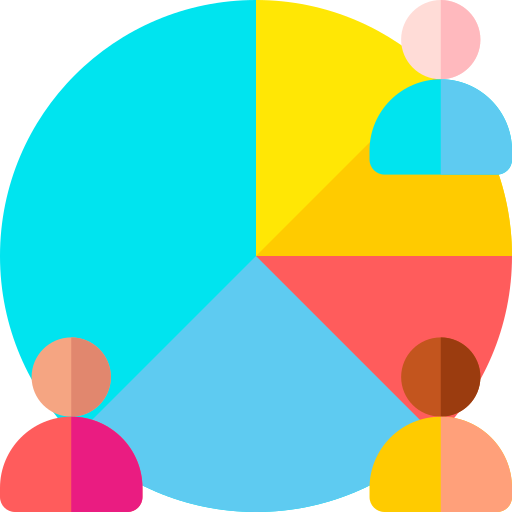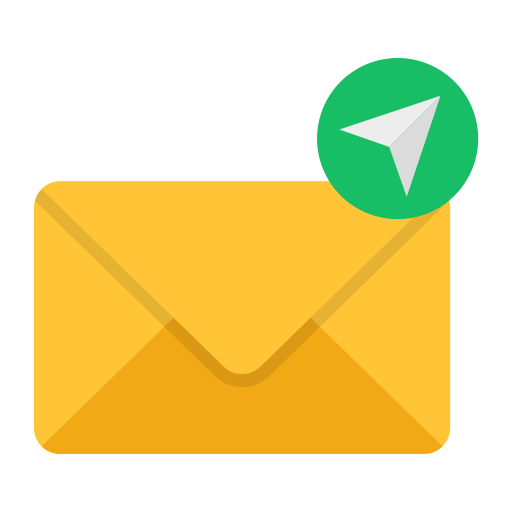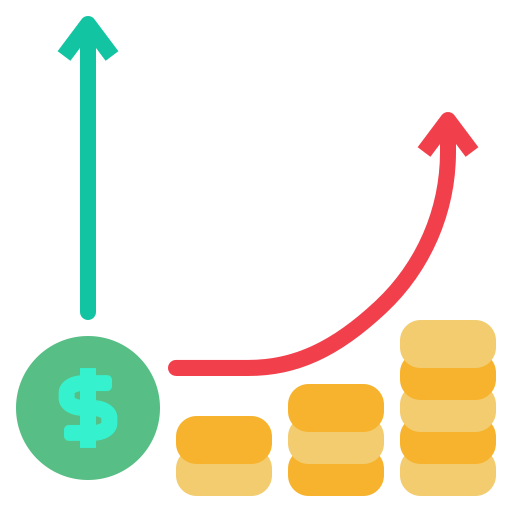 Tap Into

Restaurant Email Database

Power to Skyrocket Revenue
Avail the most actionable restaurant email database from Bizinfor consisting of convertible leads who are perfect for your business.

Validated Business Emails
Bizinfor charges your marketing efforts with a verified and validated list of restaurant email addresses!

Tele-verified Data
Our team of expert data professionals ensures that every piece of contact information shared is called in before to verify prospects' details.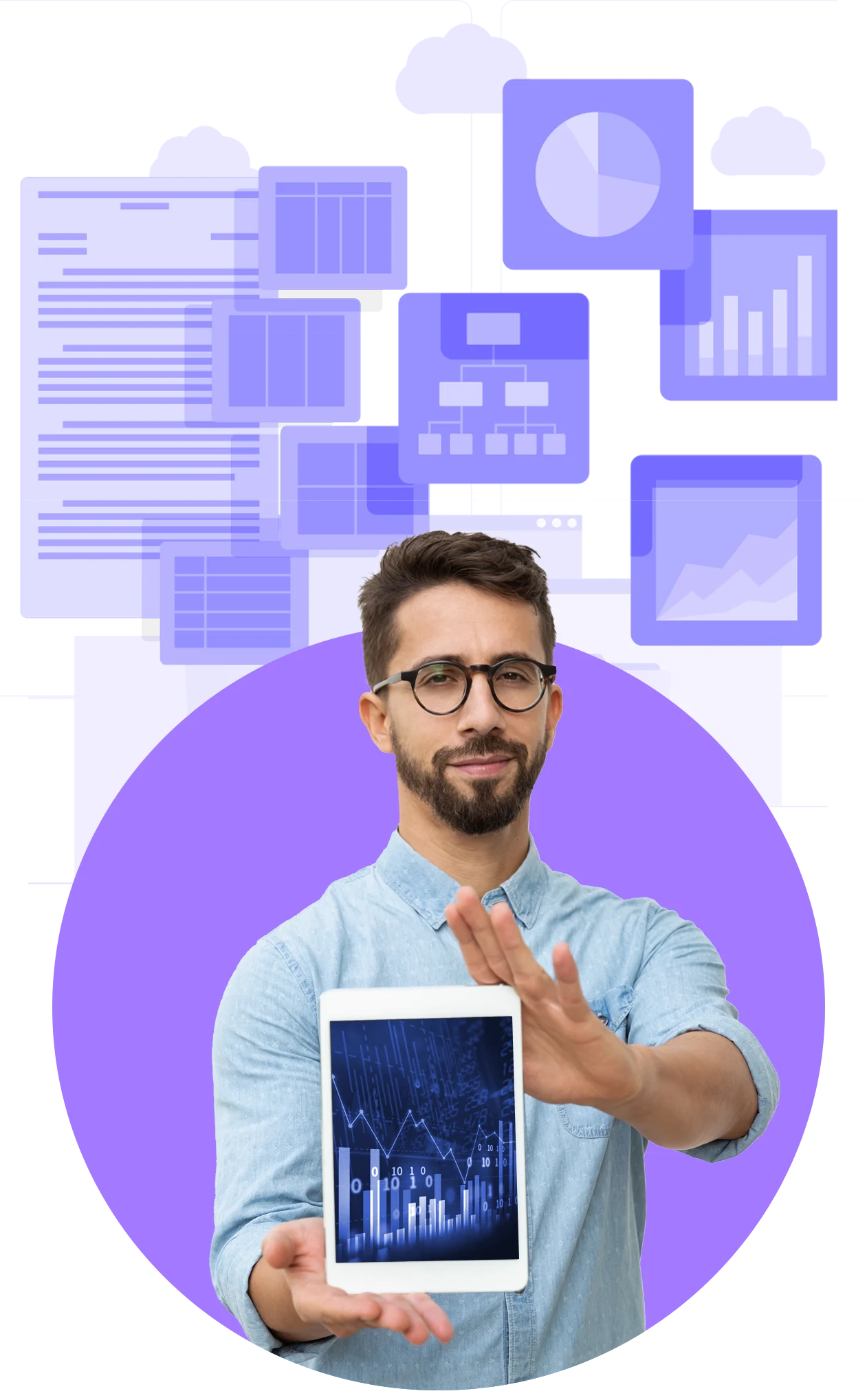 Regularly Updated Data
Bizinfor, after every three months, updates its restaurant email database to remove cold and lukewarm leads.

Direct Contact with C-level Executives
At BizInfor, we connect you directly with top-level executives to shorten the sales cycles and close deals faster in recorded time.
Customize

Restaurant Email List

By
| | | | |
| --- | --- | --- | --- |
| Fine Dining Restaurant Email List | Fast Casual Restaurant Email Database | Cafés and Coffeehouses Mailing Database | Food Trucks and Street Food Mailing list |
| Casual Dining Restaurant Database | Ethnic Restaurant Owners Email List | Family Style Restaurant Mailing List | Pubs and Bars Email Addresses  |
| Fast Food Restaurant Owners List | Buffet Restaurant Owners Email List | | |
Customize

Restaurant Email Database

by Job Roles
| | | | |
| --- | --- | --- | --- |
| Kitchen Manager | HR Managers | Assistant Manager | Cashier |
| Restaurant Owners | Accountants | Catering Manager | Bartenders |
| Marketing Managers | General Manager | Shift Supervisor | |
Customize

Restaurant Mailing List

by decision makers
| | | | |
| --- | --- | --- | --- |
| C – Level Executives (CEO,CMO,CFO,CTO,CXO,COO etc) | Restaurant Managers | HR Directors / HR Managers | Managing Director |
| Restaurant Owners | Chairperson | Finance Director | Head of Sales. |
| Marketing Directors / Marketing Managers | | | |
How Can
Restaurant Owners Email List

Serve Your Business?
As of 2021, around 533,746 global restaurant businesses exist, which opens a wide window for B2B enterprises in the food industry to expand their sales funnel and increase their profit margin.
However, we know the struggle is part and parcel of marketing to restaurants. A clear reason for this could be the nature of their job – that doesn't allow them a moment of breath to go through every business proposition. Plus, remember that you are not the only one reaching out to them. So, what should you do?
Well, the answer is Bizinfor restaurant owners email list solutions!
What our
Restaurant Email List

Can Do for Marketing and Sales Team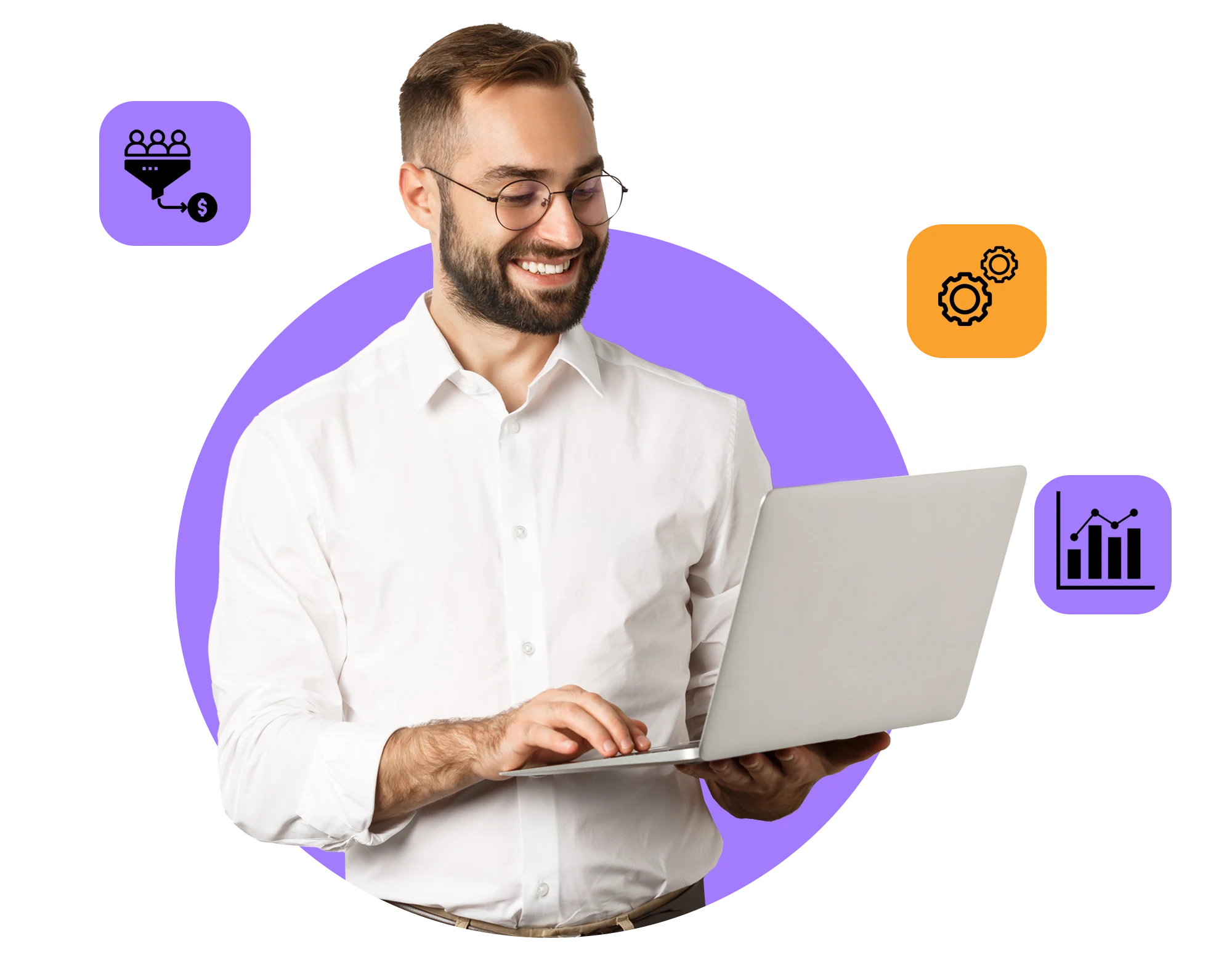 Get an insight into your client's mind to engage in personalized communication
Come up with highly-responsive marketing content that influences purchase decision
Reach an audience located within a specific radius or target a wide audience base globally
Once you order the list, it is yours for the indefinite time
You get a reliable restaurant email address list to execute email campaigns
Our database is also helpful in running an account-based marketing strategy profitably
Find your ideal prospects faster and engage with them on the channel they prefer
With unlimited rights of usage, come up with amazing pitches every time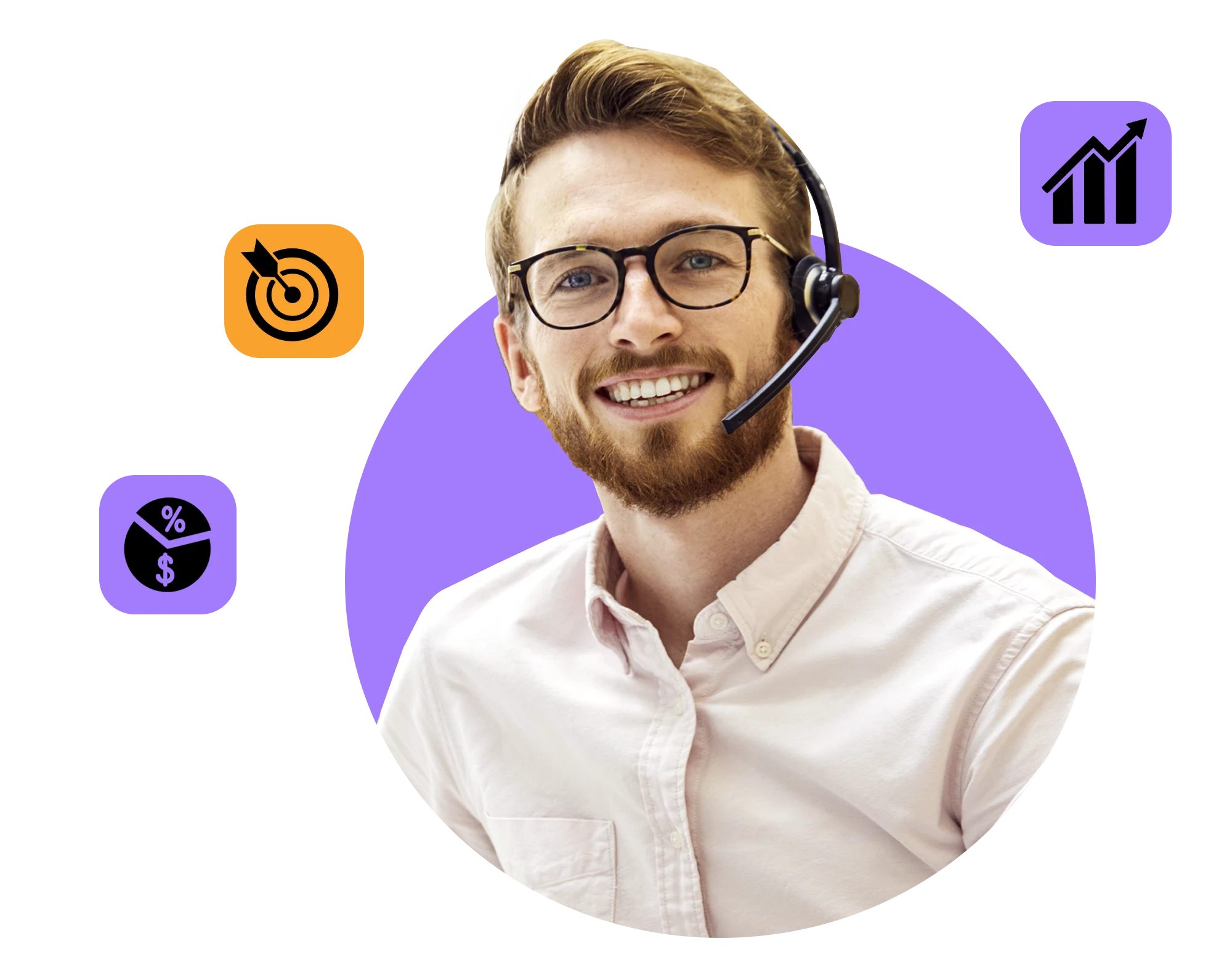 Get Your Quote Today
We invite you to connect with us and drive profitable growth
How can

Bizinfor Solve your Data Problems?
Bizinfor maintains data integrity from the very start of the process. All data is sourced from 100% genuine and authentic sources to inject into your CRM software only high-quality data. We walk the extra mile and evaluate the sources so your marketing efforts don't go in vain.
Bizinfor is your ray of hope in the world of misleading data. We provide you with a restaurant mailing list sourced from credible places for optimum results
Strict quality assessments to ensure the validity of the information in your database
We do not offer incorrect information or generic email addresses to ensure that you do not lose out to competitors.
No duplicate information is included in your restaurant owner email list to ensure brand integrity remains intact
With opt-in information, you can be assured of less email bounce rate
What do List of
Restaurant Email Addresses

include?
If you are pursuing a well-segmented and precisely collated list of restaurant email addresses to inject your campaigns with relevant data, Bizinfor is your desired partner. Moreover, we help you to get your customized list specifically focused on achieving your marketing objectives.
Some of the data fields that are covered by our database
| | | | |
| --- | --- | --- | --- |
| Restaurant's Name | Owner's First Name | Owner's Last Name | Job Title |
| Official Email | Chain/Not Chain | Franchise/Not Franchise | Industry |
| NAICS Code | SIC Code | Entity Type | Ownership Type |
| Company Size | Company Revenue | Company Website | Assets Size |
| Postal Address | Geographical Location | Demographics | Technographics |
Who can benefit from
Restaurant Mailing List and Email List

?
It doesn't matter what your offering is, whether software that helps to streamline operations, raw materials for food processing or marketing for promoting restaurants, we are here to help you out!
BizInfor's restaurant mailing list and email list is meant for all types of business, whether you are a small-scale company or a large enterprise with a global presence.
Let's take a peek at some companies that have already leveraged our email list of restaurant owners.


Banking and financial services


Entertainment and media industry


Staffing or recruitment companies
Looking to Expand your Business ?
Explore New Markets With Our Database
Compilation and Updating of
Restaurant Database
Today businesses have the power to collect more data than ever. However, Bizinfor understands that information is a powerful tool only if it's accurate. Most businesses make the mistake of gathering lots of data without being concerned with its quality.
Not us! Every piece of information in restaurant database is collected from genuine sources and evaluated with manual checks and automated processes to deliver you only the best!
1. Data Collection
To upscale your business, our database is ethically and, after permission, collated. Our data experts work tirelessly to verify each source as 100% genuine and trustworthy.
Take a look at the top places from where we collate the restaurant database:
Questionnaires, Online Webinars, Conferences, Postal Records, Yellow Pages, Surveys, Newsletters, Feedback Forms, Business Directories, Government Directories, Public Records, White Pages, Opt-in email responses, Publishing Companies, Magazines and Newspaper Subscriptions, Telephone Directories and many more.
2. Data Verification
Bizinfor's restaurant email database is wholly reliable as we follow various sets of protocols to maintain its authenticity.

The first is verification of the data collection source, followed by a manual and technical assessment of the gathered information.
3. Final Product
Our team of data experts work robustly to find details related to specific data fields, including industry type, employee size, revenue, etc., which are then combined with the final database.
Poor or outdated data is often pegged as the source of half-baked marketing strategies that have significant consequences on your business image and revenue. With Bizinfor, you can be sure of your data authenticity as we perform regular updates.
From lead generation to old customer retention, increased sales, and new customer acquisition – everything is done right with us!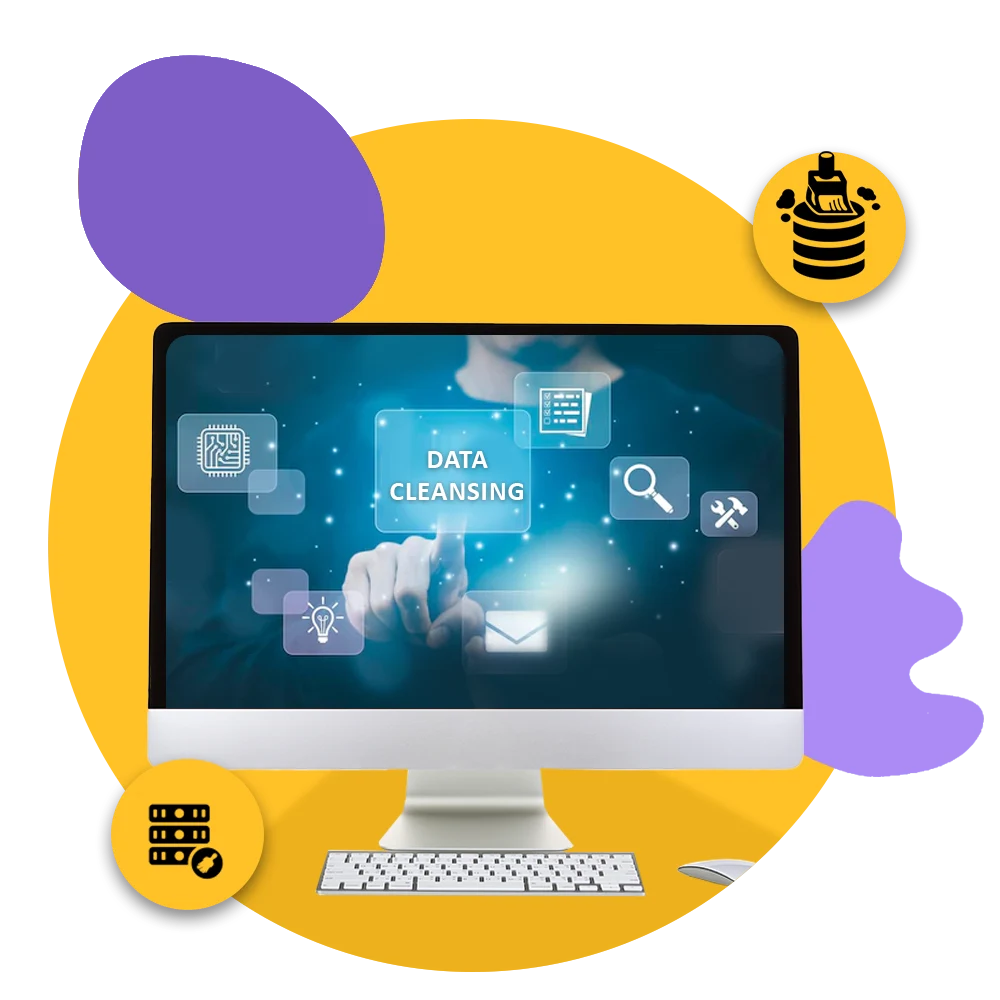 We Employ the Following
Data Hygiene Strategies
Regular data auditing to check for problems that can lead to hard bounces with the real-time process and automated auditing process
Keeping the database in a constant loop to check the need for updates.
Getting rid of redundant information and filling the missing field with essential details
Stringent quality checking to maintain the restaurant email database with a 95% deliverability rate
Standardized processes for thorough data collection and organization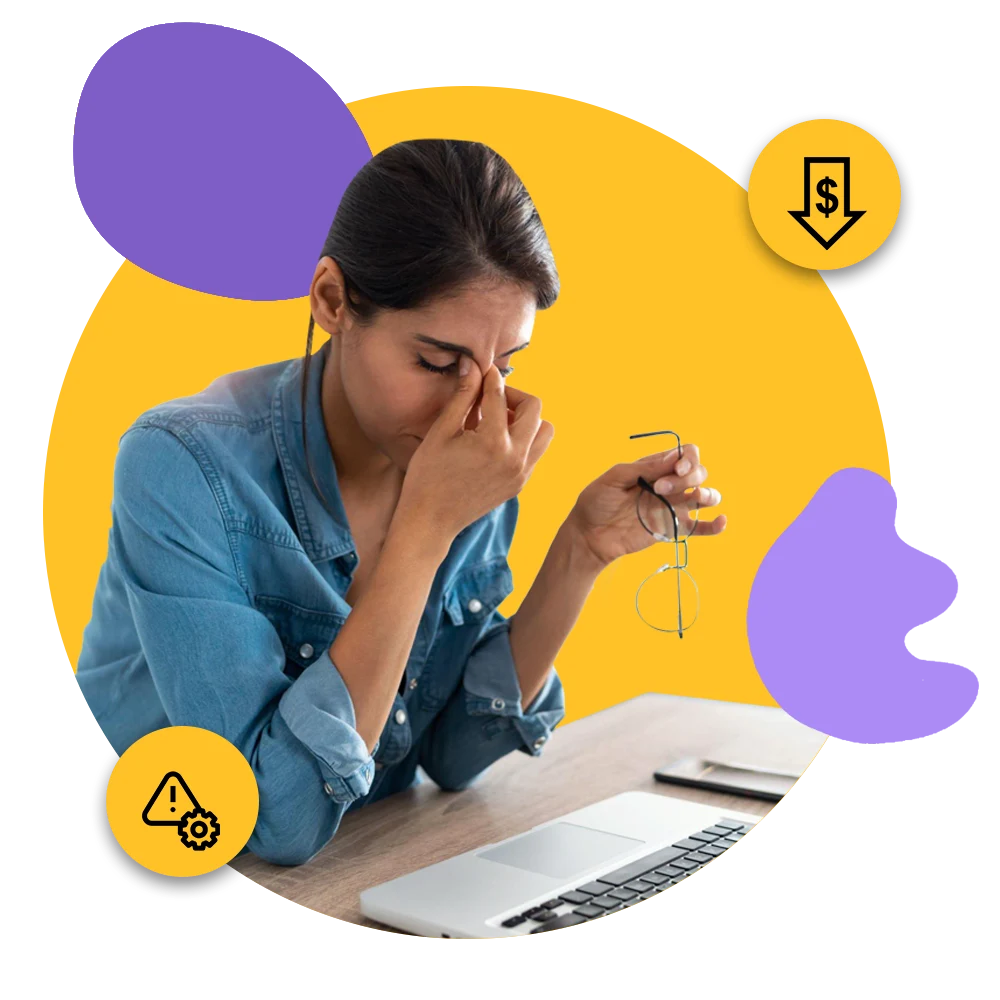 Ill-conceived marketing strategies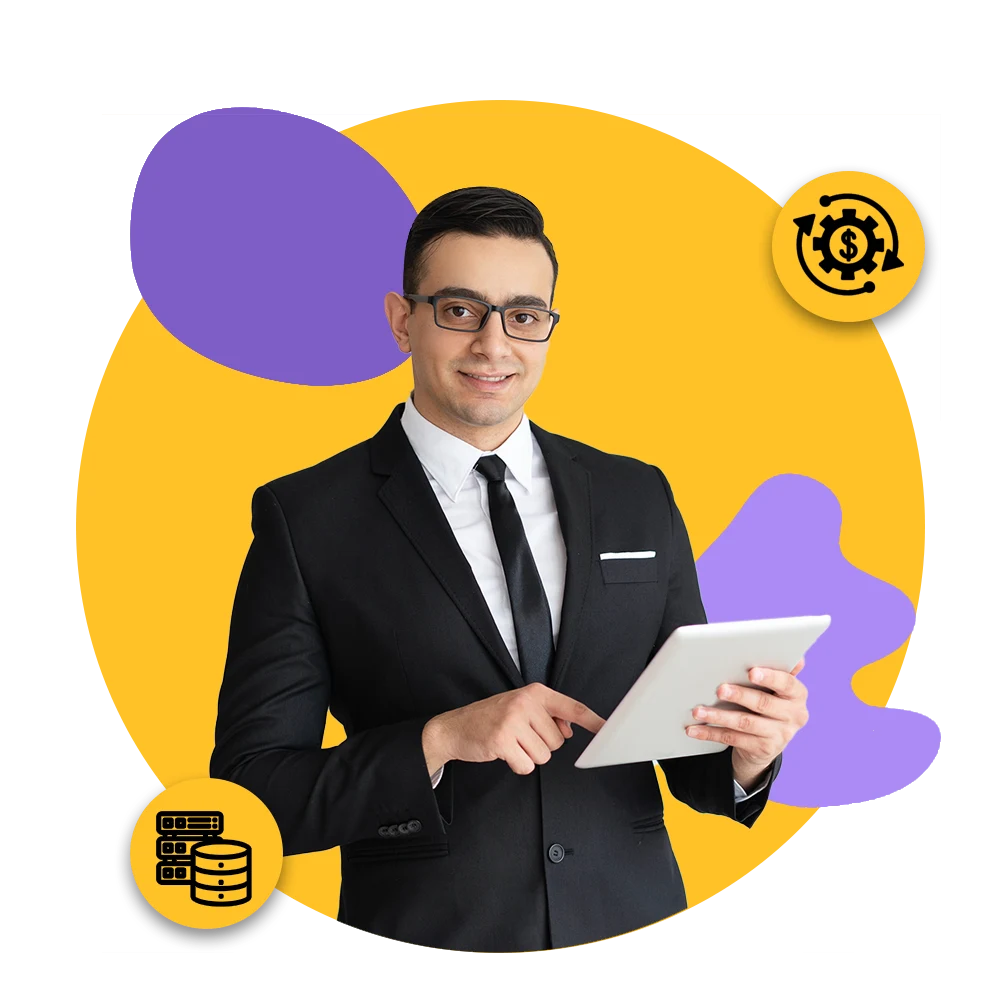 We Ensure with Our
Restaurant Owners Email List
It complies with data privacy laws and policies
Target prospects meeting your campaign objectives
Better ROI with multichannel marketing
Frequently Asked Questions
What fields does your Restaurant Email Database consist of?
The restaurant email database Bizinfor offers covers a variety of fields such as basic details, including name, Postal address, email id, Job title, and industry type etc.
In what format the Restaurant email list will be delivered?
The restaurant email list is delivered in text format and CSV and XLS.
How is your Restaurant owners email list different from the other vendors?
Our Restaurant owners email list is made up of contacts who are interested in your offering and will highly likely become your customers.
Are your Restaurant Mailing lists compliant with laws?
Yes, our data complies with GDPR, CAN-SPAM, and ANTI-SPAM.
We Offer Authentic Industry Email Database For:
Want to gain an unbeatable Marketing advantage?
Connect with us Today !