Developing fresh digital marketing techniques is vital to success in today's cutting-edge competitive landscape. Small businesses can prosper if they take advantage of opportunities at the appropriate time. Digital marketing is one of the most significant foundations to reach the target audience regardless of region, time, or location, among other aspects. The entire process is based on detailed understanding of market tools, customer behavior, and the application of emerging technology.
The introduction of digital marketing avenues elevates the need for adopting tools and techniques that can improve the efficacy of marketing campaigns. As a result, business owners are increasingly resorting to automated solutions and eliminating human intervention in every day operations in order to fine-tune their marketing approach. Automation is a critical tool for redefining digital marketing operations that result in maximizing the sales leads and personalizing business communication messages. It also decreases the chances of task duplication and timeline delays.
Adoption of AI Backed Automated Tool in Digital Marketing
Digital marketing for a business is not easy. It requires a lot more than simply making social media profiles look good. Businesses that invest heavily in digital marketing seek to boost revenue quickly while keeping costs low. To achieve a high ROI and exceptional results, businesses must integrate their people and plans with technology. Marketing automation achieves these objectives through automating marketing processes by combining data and procedures.
The market for marketing automation is booming as a result of digitalization across all industries. According to recent statistics, the worldwide marketing automation market was worth $3.3 billion in 2019 and is anticipated to reach $6.4 billion by 2024. Companies are increasingly adopting cloud-based marketing automation tools and leveraging innovative technologies to enhance the consumer experience, which is fueling growth.
The automation software was built with the goal of helping businesses streamline their workflows and track the progress of their operations. It enables businesses to handle several channels with automated procedures, resulting in increased operational efficiency. It also assists marketing professionals in creating effective use of tactics that increase customer experience while also increasing revenue.
Artificial Intelligence, Automation, and the Digital Revolution in Marketing Strategies
Automation operates in two stages to conduct marketing campaigns: finishing tedious chores by cutting repetition via template-based workflows and amalgamating marketing channels onto a centralized platform. It also offers integrations with email marketing, social media management, and data analytics strategies.
Intelligent Automation to Enhance Time Efficiency
Intelligent automation supports in leveraging automation by providing tools to assist in accelerating the time-consuming operations. This is vital for new-age marketers to concentrate on other essential aspects that require human intervention, such as generating new strategies and content. It clearly depicts the transition of marketing tasks from hours to minutes, allowing employees to focus on their strengths. As an outcome, marketers lives have been significantly improved, and they have continued to stay focused and innovative at work.
Effective Significance in Spending
When human tasks are replaced by automation, the amount of money spent on human resources is lowered. The marketing budget is less constrained, allowing more resources to be allocated to fine-tuning team activities. Businesses that work with automation might invest in reskilling their employees and increasing their budget to employ superior talent. As a result, it ensures an overall increase in the ROI of the activities.
Pivoting Lead Generation
Leads are essential for any business, whether it is promoting through traditional or digital media. Automating marketing activities opens you time to focus on developing stronger customer acquisition and lead nurturing tactics. Marketers can obtain insights into customer behavior and their buying journey through automation. This is essential for fine-tuning the marketing strategy depending on the data received. Marketers can also make client follow-ups in a more customized and engaging manner.
ROI of Marketing Automation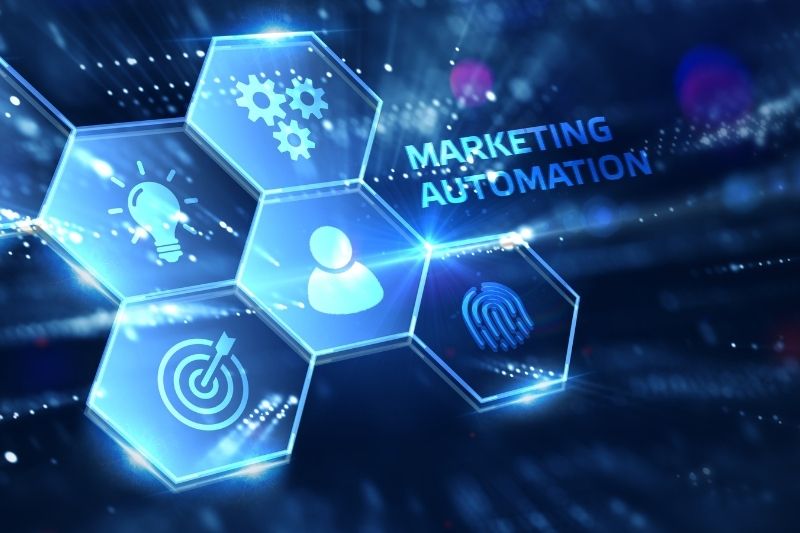 Marketing automation is a technology that automates and streamlines marketing operations, allowing businesses to boost operational efficiency and revenue growth more quickly. To put it another way, businesses do not purchase marketing automation to automate their marketing. They purchase it in order to:
Increase your revenue more quickly.
Increase the amount of high-quality leads that are ready for the sales process.
Marketing ROI must be measured and proven.
When it comes to marketing, save both time and money.
According to Gleanster, the most compelling reason for implementing marketing automation is to enhance revenue (79 percent) and receive higher quality leads (76 percent).
Conversions and return on investment (ROI) are the ultimate markers of campaign success, but marketing automation may help enhance both, especially by generating higher-quality leads for sales.
Email Automation for Lead Generation
Email marketing sustains to be one of the best most powerful marketing tools available today, but it's evolving. Email automation generates more leads, and is the post powerful tool for lead generation. One of the most efficient methods to engage with prospective consumers and followers who have a genuine interest in following a business or brand is to use automation for email campaigns. With email automation tools, you won't have to miss another opportunity to produce leads, sales, or revenue.
Marketing automation is a solution to the problem of integrating your business's lead generation process. It's built to give you a set of tools that you can use to take control of lead generation, from converting website visitors into leads to nurturing them over time to improve their sales qualification until they're ready to purchase. The ultimate goal of marketing automation is to generate and nurture leads, from a lead converting on a landing page or form through email nurturing campaigns that qualify your leads for sales.
The ability to create a lead generation pipeline for your company is quite beneficial, but maybe the most useful element of marketing automation is the ability to personalize your interactions with each lead based on their personal information and current level of sales readiness. Personalization makes marketing materials delivered as part of a lead generating process more timely, relevant, and targeted. Making marketing automation-delivered campaigns are significantly more effective.
Email Automation Increases your Conversion Rate
You may enhance your conversions by using email automation to do the following:
Increasing the number of free clients who become paying customers.
Increasing the number of people (website traffic) that visit your website, landing pages, or blog.
Boosting the number of subscribers to your blog or channel.
This can be accomplished by creating email sequences based on user behavior.
Email automation software can create step-by-step emails to increase your firm's open rate. Over time, you will be able to get a high conversion rate. You can send guided emails to purchasers who are in the middle of the buying cycle by assessing their current position. This will help them get to the next stage faster. To optimize for conversion, all that is required is the proper construction of your email content. When you combine this with a tried-and-true call to action, you may reap significant returns for your company.
Giving individual attention to customers gets more challenging as your business grows. In-depth customization and streamlined drip campaigns are possible with email automation workflows.
You can send personalized emails to specific contacts or consumer segments can receive tailored emails depending on their criteria or particular activities made. With just a few clicks, most email platforms allow you to build up drip campaigns.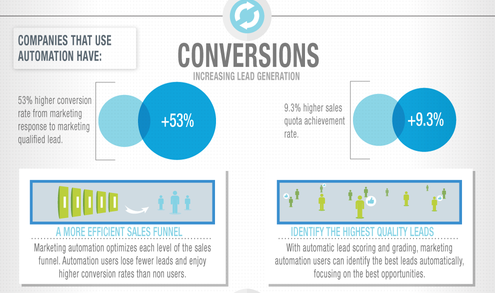 B2B Database
You have a better probability of enticing firms to work with you and contacts you are targeting if you know valuable data about them. You have a better probability of converting your leads if you engage them, and conversion implies customers, sales, and money. However, a marketing team with an out-of-date or erroneous B2B database risks squandering time on generally ineffective marketing presentations. As a result, firms must be cautious in developing and managing high-quality B2B data.
A B2B database is a collection of your prospects' contact information. For firms that want to improve consumer engagement, a good B2B Dataset is a must-have tool. The target audience's firmographic information is the emphasis of B2B Database. The firmographic report includes all of the necessary characteristics of a prospect organization.
Industry, geographic location, firm size, and performance data are all included in firmographics. Specific information about the point(s) of contact is also relevant. For example, if your B2B database contains contact information for a specific individual at a company, the database should define whether that person is a decision maker or a lower-level employee.
Your B2B marketing team will have an easier time with a reliable data list. It provides you with enough information about your prospects to tailor marketing campaigns to their demands and needs. In summary, data sets your marketers on the right route, allowing them to assist your firm attract more clients, generate more money, and expand quickly.
Wrapping Up
Automated technology is now revamping the marketing strategy. Because of AI, marketers have more time to examine customer behavior and purchase journeys. As a result, marketers will be able to comprehend their clients' pain points and develop a customer-centric approach. They can also generate more personalized content to reach out to potential customers, as well as process and nurture leads. Marketing campaign execution and measurement are critical in today's modern data-driven environment. The automated tools are essential in achieving the marketing objective and delivering positive outcomes for the business.