In addition to being revenue generators, chatbots can also serve as research bots or lead generation and brand awareness to save businesses money. As more businesses and consumers use chatbots, the more demand will exist for better development of chatbots, thus making it easier for companies to implement them within their business – Mai-Hanh Nguyen
The B2B industry is always on the search for something unique to impress their prospects. From social media marketing to unique video campaigns, they have done all. But what has recently caught their attention is Chatbots. They have joined mainstream marketing and have gained unexpected popularity in every type of B2B Company. It has been so convenient for companies that they have integrated it into their marketing mix. As we know, more than two billion people are users of internet messengers on a daily basis. This number is definite to grow to somewhat nearly four billion within the next five years.
For B2B companies, it's a piece of great news as Chatbots' usage can be brought to use efficiently. Chatbots are easy to combine into social media platforms such as Facebook Messenger, WhatsApp, and many more.
But wait, what are Chatbots exactly? Chatbots are software-based advancement that enables a user to perform a broad spectrum of action at much faster speed along with better efficiency.
Ways to revive your B2B content strategy with chatbots
There are loads of ways that can be used to bring back the lost spark of your B2B content strategy with chatbots. Some of them are as mentioned below:
#1 Right usage of chatbots:
If you are new and about, to begin with, the usage of chatbots and have no idea about its application. You can simply explore and incorporate chatbots into your company's basic content strategy.
Let us show you some of the brief examples of how chatbots can be placed and used for your company site.
Begin with greeting the potential prospects and site visitors
Chatbots can answer FAQ's
You can try to increase the engagement time that they spend on your site
Chatbots can collect and store the first-party data retrieved from prospective customers
Chatbots can be used to provide site visitors with quick content based on their choices and interests
Provide instant human-less customer support and assist them by troubleshooting recurring issues
#2 Collect data from site visitors: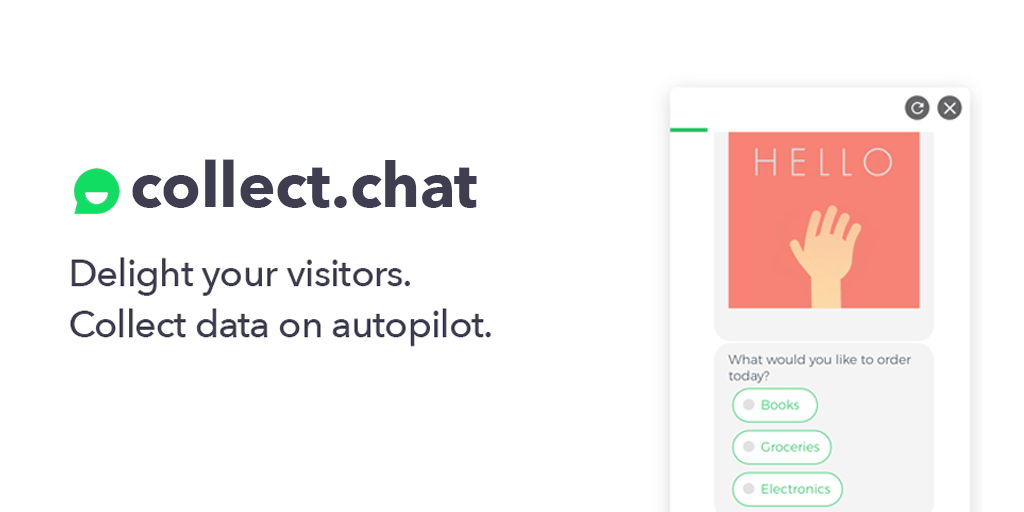 Image Source: collect.chat
In recent times, the dynamics of running a business have changed completely. The business ecosystem is gradually shifting the attention towards first-party data. It is crucial for companies to collect the necessary information about site visitors to understand their choices and interests. Not having these small details is something B2B businesses cannot afford as they have a comparatively smaller target market, compared to the B2C organizations.
First-party data is valuable as that is the client data that is collected by chatbots directly from your customers, with their permission. This makes it a sober approach. Chatbots let businesses extract a much more extensive list of benefits. Apart from collecting leads, chatbots can be a great source to record information about your prospect's preferences and interests, along with their contact details and other related information.
#3 Use chatbots for developing content:
Chatbots are undoubtedly a useful asset to any business's marketing strategy. In case you are looking for ways to engage your customers by using catchy content. Once you begin to use chatbots to collect first-party data from your existing and potential customers, you'll be able to analyze their changing needs, fears, and shared interests in a better way. As a result, this information will let you create a much more accurate customer data.
"Considering that your business operates in a specific niche or a set of domains, your customers will be interested in obtaining content that relates to them or is adjacent to the topic, at the very least. Despite that, your business must find its "empty slot" in the industry, which will be partly defined by the expectations your customers have in regards to your content." – Joan Watts, the content strategist
It is best to say that chatbots can help in creating a different type of content and revive your business, such as customer feedback, blog post, product review, whitepaper, case study, industrial insights, research and industry news, infographics, and more. By understanding the market, we can identify the ideals prospects and approach them accordingly. But you must be wondering how chatbots can help in this? Well, chatbots project your brand in a particular (corporate) way and project them to the audience just the way they like.
#4 Chatbots and curated content:
It is essential to publish content on a regular basis but what is not essential is to get caught up in publishing content which is "self-centered," and that surrounds content exclusively around your company. Customers always like those firms which care for their wellbeing and publish content that is based on their interest. It must be designed to engage them in spending more money on your brand to exchange the value you provide. This brings up a constant need for businesses to work towards curate content that is imperative and comprehensive in approach. Offer your audience with carefully chosen content in a different form in relation to your industry. This will build brand loyalty and brand reputation in your industry.
#5 Chatbots are raging towards excellence: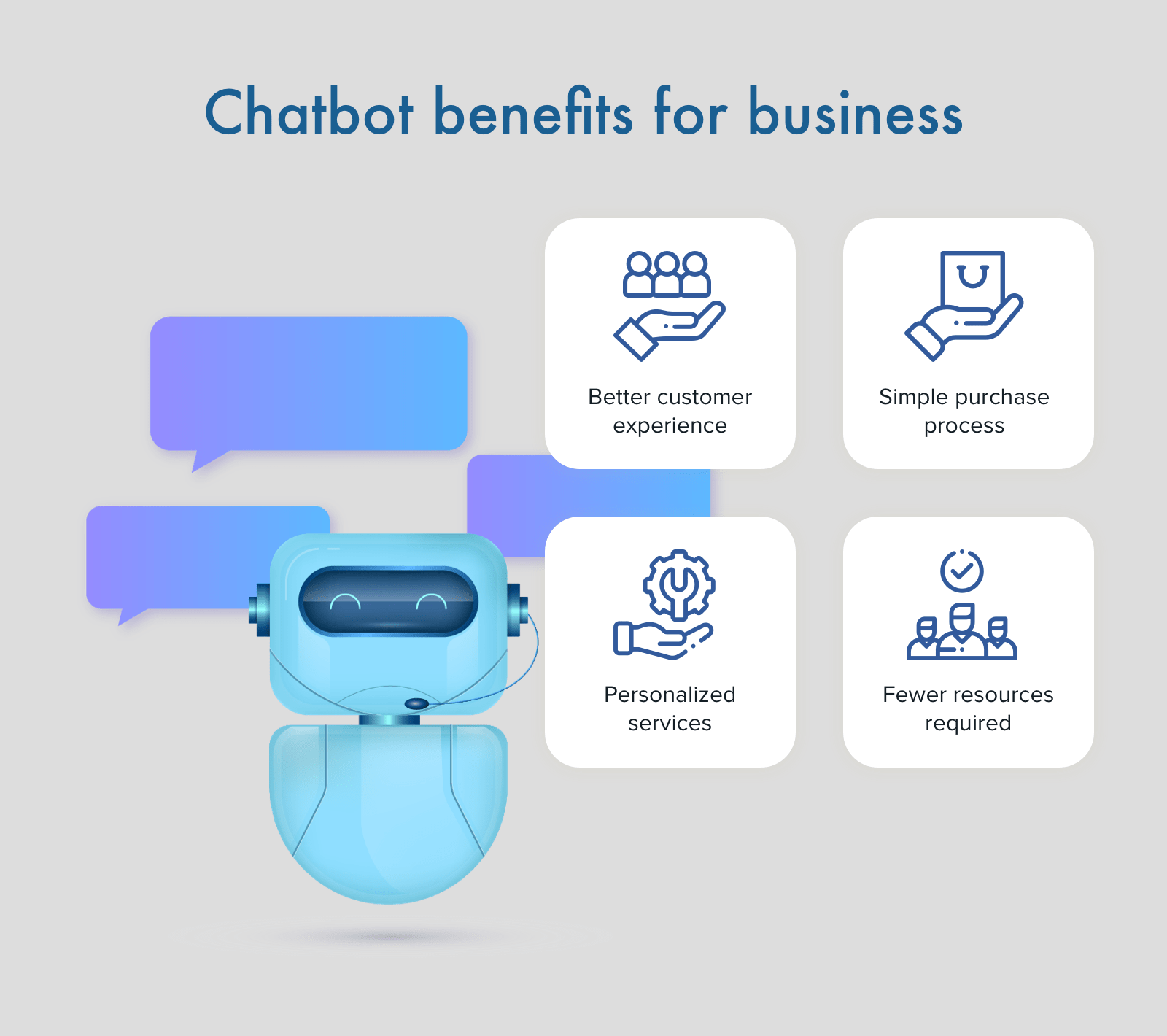 Image Source: chatbotsjournal
If you are planning to invest some time and effort into incorporating chatbots technology in your marketing campaign, it is crucial that you take enough time in the beginning to develop your bot's personality. A bot must be relatable and should not be too mechanical in approach. A suitable bot will overall do wonders for your customer experience and customer engagement.
Once you have set the personality for your chatbot, you can determine different languages in which it can communicate with the site visitors. Your bot can be male or female with a friendly nature or formal, based on the type of business you are a part of.
Concluding Note:
Chatbots are great innovative pieces of software that can help revive and bring back your old lost content strategy by offering a detailed and insightful value to the customers. With the ways mentioned above, you are indeed meant to explore the potential of your content.