"Having an excellent sales piece is a critical part of the success of any direct mail campaign. With the right sales piece, you could see your phone ring off the hook, your mailbox overflow with orders or your web page receive hundreds or even thousands of hits."
– Craig Simpson
Electronic Direct Mail, also known as EDM, is an email marketing tool that is dedicated to building an email database of existing clients and prospects. From sending direct emails timely to promoting the products and services via email. It is a method that keeps your branding high in front of your target audience until they finally chose to engage with your services.
EDMs aim to utilize various modes of communication to deliver a successful marketing campaign. These communication channels are held with a goal to build customer engagement, loyalty, and convert more leads by including remarketing advertising of old products and services, PPC (Pay Per Click), and social media campaigns.
EDM is a type of digital marketing service that sets around developing a list of potential leads and prospects.
This list is nothing but a robust database consisting of useful information such as subscribers' full names, email addresses, gender, and preferences. With the help of this acquired information, companies and businesses connect with their target prospects by sending informative and impactful emails.
Basically, EDMs enable you to communicate directly with your existing customers as well as build new customers' relationships. It also aims at retaining brand loyalty and generates conversions for your company. EDMs are incredibly beneficial for various causes. Some of them are as follows:
For an upcoming product and services launch
For announcing any relevant company news and future events
For sales and promotional offers during the offseason
For daily or weekly newsletters if subscribed by email recipients
For collecting feedback, testimonials, and opinions to make changes
How can you create a list of potential Leads?
Now that you have to create an email list consisting of potential leads for your EDM, you must consider these points mentioned below. They will direct you to create if efficiently.
• You can develop potential email list by offering a giveaway for the opt-in
• By utilizing the business network and other related channels
• With the help of existing clients and their associates
• By adopting the double opt-in method
• By segmenting the email list on the grounds of similarity
Now that we have sufficient knowledge of what Electronic Direct Mail is, the next thing to consider is the different elements of a robust electronic direct mail and how it can benefit your business.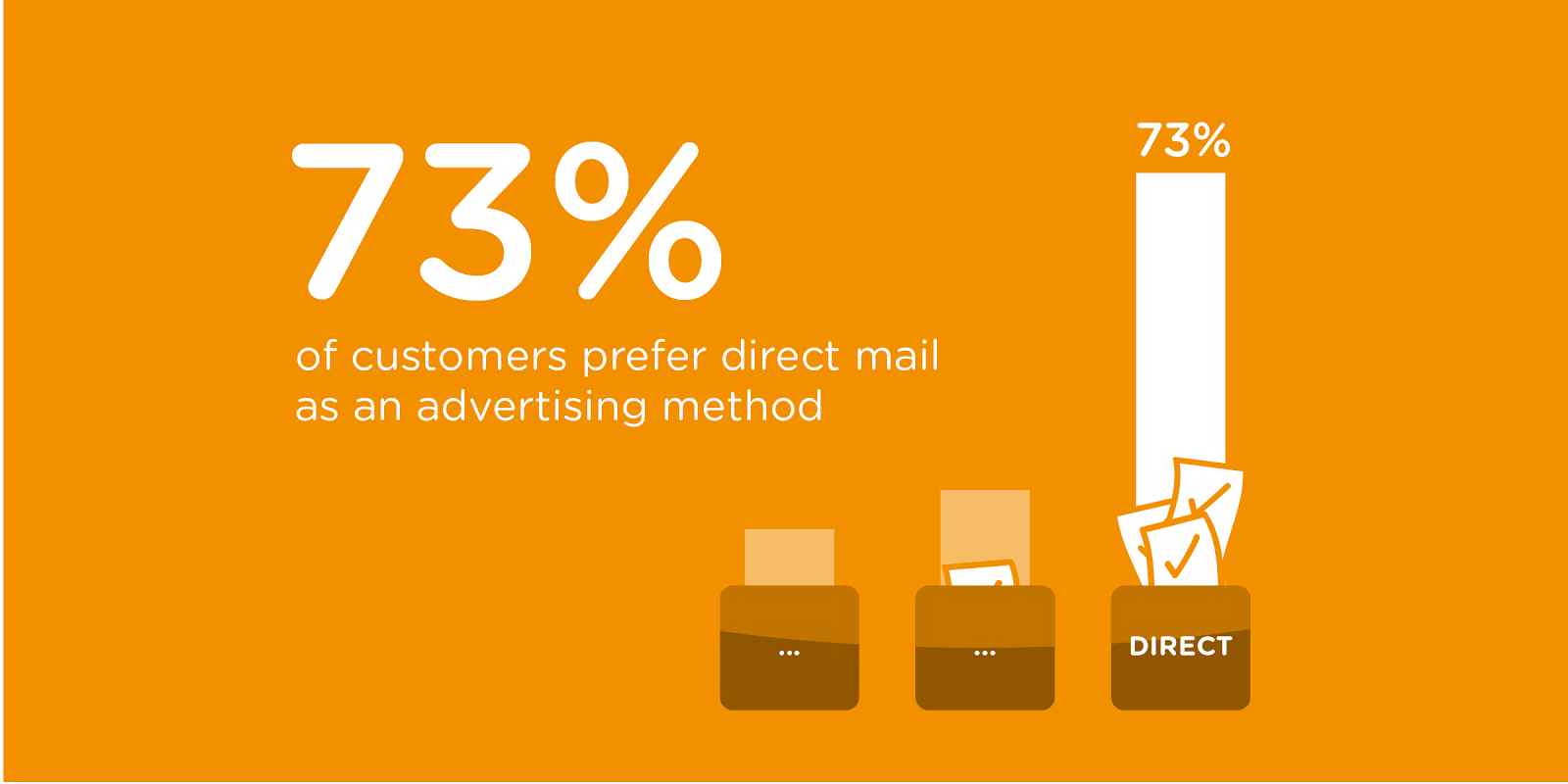 Image Source: neilpatel.com
Elements of a powerful electronic direct mail
Some of the powerful elements of an electronic direct mail are as follows:
#1 Easy and Engaging:
Nobody has so much time to go through every email. Generally, people receive monotonous promotional emails and end up closing their inbox. To stand out from the crowd, you must make sure that your EDMs are easy to understand and engaging enough to draw their attention. This can be done so by creating exciting content that is straight-to-the-point yet amusing by all means.
By doing this, you are letting the email recipient grasp your message without any confusion.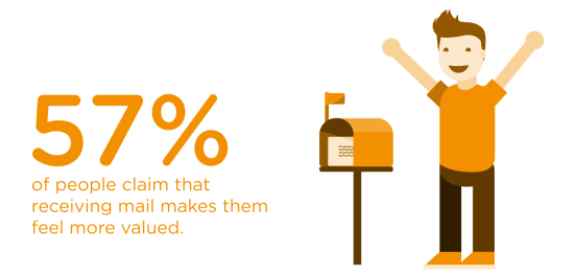 Image Source: neilpatel.com
Creating a clear-cut email, along with an engaging tone, can be excellent for your audience. You must make sure it goes alongside as having a well-structured content from start to finish is essential but keeping it interesting is equally essential. In short, it is pivotal to be sure about the creativity of your content and its focus. You can eradicate any unnecessary information that simply wastes their time and yours.
Instead, you must create content that compels them to take action. The brief and powerful message content may require more work than usual. However, you can always use techniques that help ease the job, such as coming up with catchy headlines to engage the client's interest and making them keen immediately.
#2 Focus on a particular type of audience
Apart from creating direct content, your EDMs must be focused on a specific demographic location. This will help in segmenting your mailing list so that you aim to sell services in alignment with the client's needs, especially if you are a B2B venture.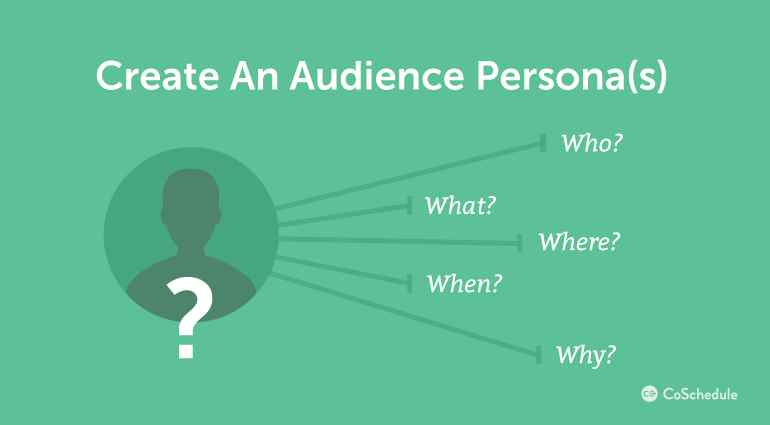 Image Source: https://coschedule.com/
As a marketer, you may need to create a segmented list consisting of an existing customer's email addresses and offer discounts based on their past purchases that can be shared with their friends or family. However, you will need emails containing business information like its present products and services, events, and other relevant details to introduce your work for newer prospects.
Segmenting your mailing list will let you achieve a better brand name in terms of email marketing. By creating content that is engaging for a particular set of audience, you can win their interest. However, do forget that not all your clients are the same. They have different requirements and issues, so sending out a standard EDM will be a massive failure. Instead, you must send that speaks to what they really expect as that will be more effective in a broad and conventional manner.
#3 Organized and professional emails are a must:
It is important to have a concise and focused content for your EDM. However, the overall email must be organized and pleasant to the recipient's eye. Since many email users open it on their mobile phones, the email must project a clean and structured way of content. Undoubtedly a clean-looking EDM is bound to deliver an authoritative type of branding to your audience than a mismanaged one.
In order to make your EDM more organized, you can take the help of a qualified graphic designer. They are experts at this and will surely know how to utilize colors and negative space and outshine the relevant ones. An EDM design should be such that it catches your audience's attention faster than your competitor's mail. Graphic designers are skilled in making your EDM look pleasant and fast-loading, making way for a better client experience.
#4 Mobile-friendly concept:
As per Campaign Monitor, 41 percent of email users open their inbox on their mobile devices. This increasing usage of mobile phones has made it tricky for marketers to get attention to the email marketing content as many emails drop every day in their inbox. For the very same reason, mobile-friendly EDMs have become a necessity. If you wish to achieve the maximum number of engagement across your market, then mobile-centric emails are mandatory. A mobile responsive electronic direct mail will make sure that your images load quickly without keeping a recipient wait for too long, and the display of your content is neatly presented across devices.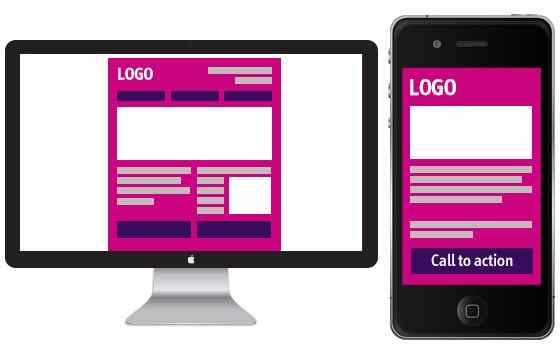 Image Source: https://www.insideout-creative.co.uk/
To make sure your EDMs are mobile responsive, you must keep a check of:
Only using a single column layout for your content to avoid overcrowding of text
Go for larger font sizes and clean font for readability rate
Add alt tags on images so that it is easy to determine the image description while it's still loading
Always go for creative graphic design experts as they can help you create a mobile responsive EDM better.
#5 Direct Call to Action:
Now that you know the fundamental elements of a robust electronic direct mail, the only element left for you to know is to bring out the right words for your readers to take the action you want. These words should be compelling enough to make them take instant action. Without a call to action (CTA), the whole of the marketing campaign would be futile. This would simply demotivate the team and waste the time of everyone. Therefore, you need to ensure that you hold a clear objective of what you want your readers to do when they receive your EDM. Your CTA is the direct reason for you to gain higher conversion rates.
In fact, if you start taking your CTA responsibly, the chances are high that you will be able to guide and structure your content in a better way. To create a successful EDM and increase ROI, you must think about the emails in your inbox that draw your attention and those you never bother opening. Analyze the difference between the good and bad about them and use that insight as a tool for your next email marketing campaign.
Concluding Note:
EDM is the backbone of a progressive marketing model. To make sure you make your emails direct, simple, yet catchy, you must keep these elements in mind. This way, you will know what element can support your objective better and work accordingly.