As the year 2020 has ended, we really wonder what will be the newly evolved trends that will surround us in the B2B industry in 2021. For the past few years, the way B2B marketing worked has immensely changed. A lot has changed for good, from cold calling and sales-centric approach to search engine optimization and CRM marketing. In recent times, we see more satisfied customers than it used to be. Digitalization has taken birth as a driving force for marketers as they firmly rely on social media marketing and email marketing for taking their marketing curve higher in 2021.
Let us look into the different B2B marketing trends that you must stay familiar with and adopt in 2021.
B2B marketing trends for 2021
Digital Marketing is becoming the next significant thing

Well, this wasn't that difficult to guess as we all know that digital marketing is the next big thing that will primarily dominate the marketing world. But it seems like there's no such thing left as digital marketing, but it's becoming all about marketing in the digital world. With this, some major marketing building trends are settling in for digital consumption. By digital marketing, a list of components gets involved in speeding the trend to 2021. Below are a few examples:
Posting videos: Videos are dominating the digital marketing world. As per the research done by Cisco, by 2022, videos will mark up customer traffic of more than 82 percent on the internet, which is 15x times higher than what it used to be in 2017. B2B audience craves video content, and they seem to make a major market of their own in the coming year. Videos can be of many kinds, such as explainer videos, tutorials, client feedback stories, product and service demonstration videos, and more such kinds are worth investing in.
Streaming virtual events: As the year 2020 went, it had shut down almost every shutter of industries. Here the prevalence of virtual events grew stronger, making the pandemic sustainable for people in business as their trade was collapsing day by day. Virtual events are great as they are budget-friendly, time-saving, and reduces the extra effort of arrangement.
Many business giants went ahead with their seminars, conferences, and tradeshow on virtual platforms in 2020 and made us realize how efficiently we can utilize virtual events for our good. To name one example of a successful virtual event, it is the Adobe MAX conference, where the audience much appreciated the whole idea and welcomed it. We expect virtual events to gain more fame and audience in the B2B industry as the perks of it are larger than we can imagine. All it needs is to seamless and efficiently managed.
Emerging need for SEO and SEM for 2021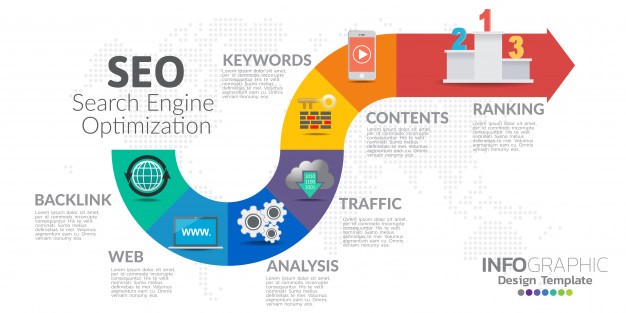 Image Source: https://www.searchenginemagazine.com/seo-best-practices-rank-1-google/
SEO is not a new thing for B2B marketers, be it organic or paid search. However, the increasing dependency on digital consumption and growing demand for a corporate website is compelling B2B marketers to invest more and focus better on PPC (Pay per click), SEO (Search engine optimization), and SEM (Search engine marketing) practices. B2B marketers are shifting their focus more towards bringing efficiency in the form of voice search, semantic search, and more. These continue to evolve on the grounds of user behavior, and B2B marketers are ready to grip such trends in 2021 for better results.
Blooming trend of automated marketing
Marketing is the fuel for businesses of all types, and automated marketing is the speed to run faster towards the winning end. Marketing automation is a blooming trend with high chances of adoption and implementation. It is believed that automated marketing will double sales in the next five years. It can help in personalization, customer retention plans, automated email marketing, and more such methods.
Let the Chatbots do the talking in 2021!
Chatbots are taking the B2B marketing industry to the next level as they play a major role in connecting companies with clients and web designing. About 67 percent of customers accepted the use of chatbots support system in the past year. Clients look for a quick fix all the time, and chatbots give them a real-time support experience, strengthening CRM. This could have been tricky or almost impossible for ventures to offer a 24/7 support system, but all is possible with chatbots.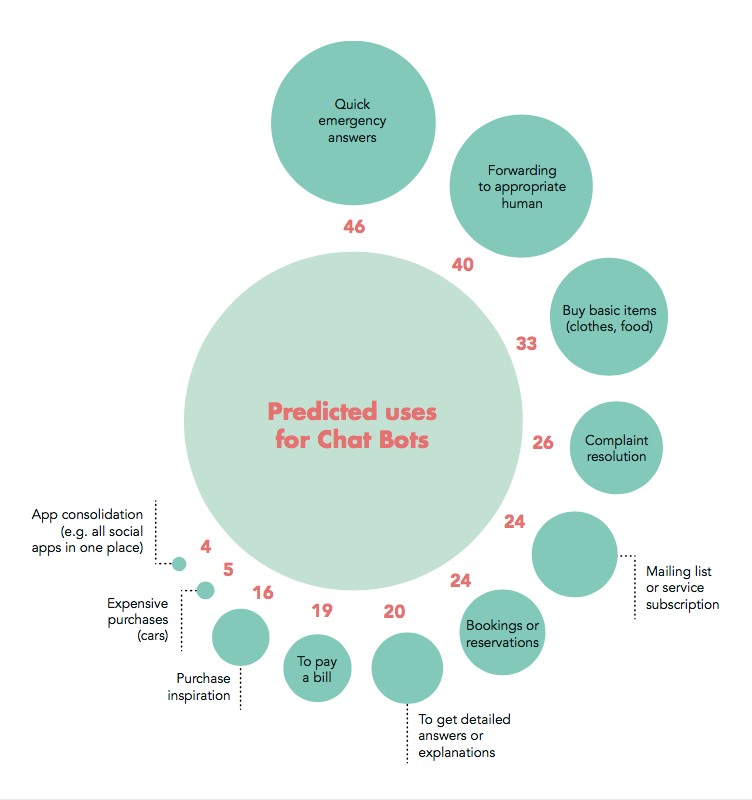 Image Source: https://blog.incisive-edge.com/blog/chatbots-transforming-b2b-marketing
Many industries have adopted these and have experienced better web engagement. As a result, we are certain of chatbot dominance in 2021.
The big fame name, "AI-Powered Marketing."
Lastly, the big fat fame AI-Powered Marketing is the trend for 2021, 2022, 2023, and many more years. It is nearly impossible for this trend to set off. Artificial Intelligence works effortlessly successful for marketing and sales fields. It is a smarter and faster way of functioning.
Let's look into a few AI-powered marketing trends that will give an edge to entrepreneurs.
Client Details:In the current era, the client is everything, and AI helps you know your client a little better. It understands the behavior of the client, their sales habit, web choices, and more. By learning such things, it suggests those relatable options, thereby ensuring they spend more time on your website.
Buyer Intent Data: This helps in identifying people who are looking for similar products and services as you offer. Based on the search activity, keywords are collected and brought to you for using it in your campaigns. This helps you in customizing campaigns on the basis of customer expectations and engage them wisely.
Predictive Analytics: This helps in using the old data to make predictions or assumptions about the future moves that will be taken by the audience. At times, this analysis is done for campaigns launched in the past and how it can be helped differently to accelerate progress.
Wrap Up!
2021 is hopefully filled with the thrill of marketing and brainstorming ideas. With these trends at hand, we are sure you will give a tough fight to your competitors and make a smooth way into the buyer's life. We wish you all the luck for the year to come and hope you use these trends in force as to have an edge of success.