In today's times, businesses have a lot to take care of. Companies are growing big, and so are the responsibilities. To bring the efficiency of business and trade, companies widely rely on sales and marketing teams. In contrast, in the case of workflow management and in-house office productivity, the HR or Human Resource team is dependent upon. With the COVID-19 pandemic spread across, businesses have slowed down and seen a transition in their upcoming plans. The trends of organizations will shift as well as the priorities. The HR teams' role will also alter who earlier were majorly working in physical offices and now have digital roles. From pen and paper, files workload to excel sheets and HR software, a lot is shaping up, and we are sure it's for good.
The responsibilities of HR professionals will be efficiently managed by machines and technological advancements. The trivial jobs will be taken over by machines, while the leading roles will be proactively handled by HR teams who will show real human resourcing skills in the near future. You must be guessing what will be the benefit of all this? Well, the workflow will be more agile and productive, which will also improve sales and motivation in the team.
"I think we are going to see HR positions [develop] in such a way that they will possibly be one of the most sought-out professions in the market," says Jill Goldstein, global practice lead of talent and HR operations at management consulting venture Accenture.
"I can foresee a future where Human Resource professionals will no longer be thinking that their role is to stay at the top of current HR trends, but to reposition themselves and become top workforce advisors."
​Technology has enabled the human resource teams to get involved in a bigger responsibility, making the job more interesting, more demanding, and needless to say, more competitive as well. The role will not be confined to party planning and fund benefit management. It will be more practical and match the ongoing demand of the business.
Let us look into the different HR trends that are expected to emerge in the year ahead:
5 Expected Emerging HR Trends for 2023
The concept of remotely working will rise!
As the COVID-19 has broken out globally, we all can see a lot of changes already. We are certain that 2023 will, too, carry the changes along, and remote working is one of them. Many big names from the different industries have appreciated the concept of work from home and encouraged its practice. It has shown immense growth in productivity and smoothened the workflows. As claimed by Facebook CEO Mark Zuckerberg that by the next 5 to 10 years, about 50 percent of Facebook employees may shift to working remotely, and Twitter has even declared publicly that its employees can work remotely forever.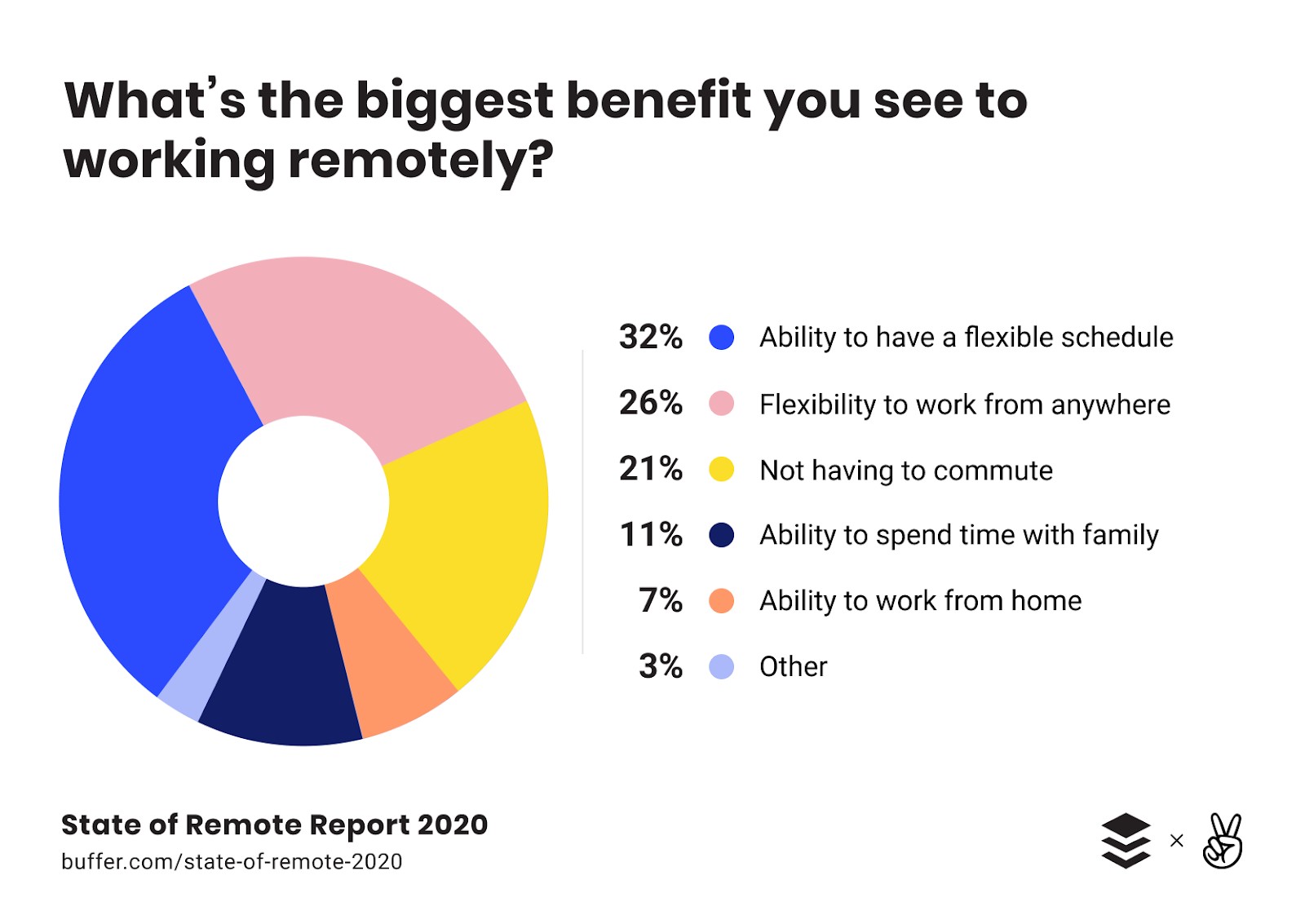 Image Source: https://www.business2community.com/strategy/how-to-give-work-from-home-call-center-agents-the-support-and-resources-they-need-to-keep-your-business-functioning-at-its-best-02294442
The advantages of remotely working are not limited to the employees but also for the company as a whole. For example, a lot of funds can be saved, which are generally used for office facilities. The growing concept of remote working can act beneficial and is a trend that sees constant growth in many years ahead.
Method of worker well-being
The well-being of an organization and its employees is very crucial. HR leaders are solely responsible for uplifting the well-being of an organization. Michael Fenlon, Chief People Officer of PwC, says, "As Human Resource professionals' worker well-being is effected by many macro trends such as the emergence of the digital economy and the growing need to improve resilience while we are being bombarded by constant social media notifications. We thought as a firm it was time to study this and take an impactful action."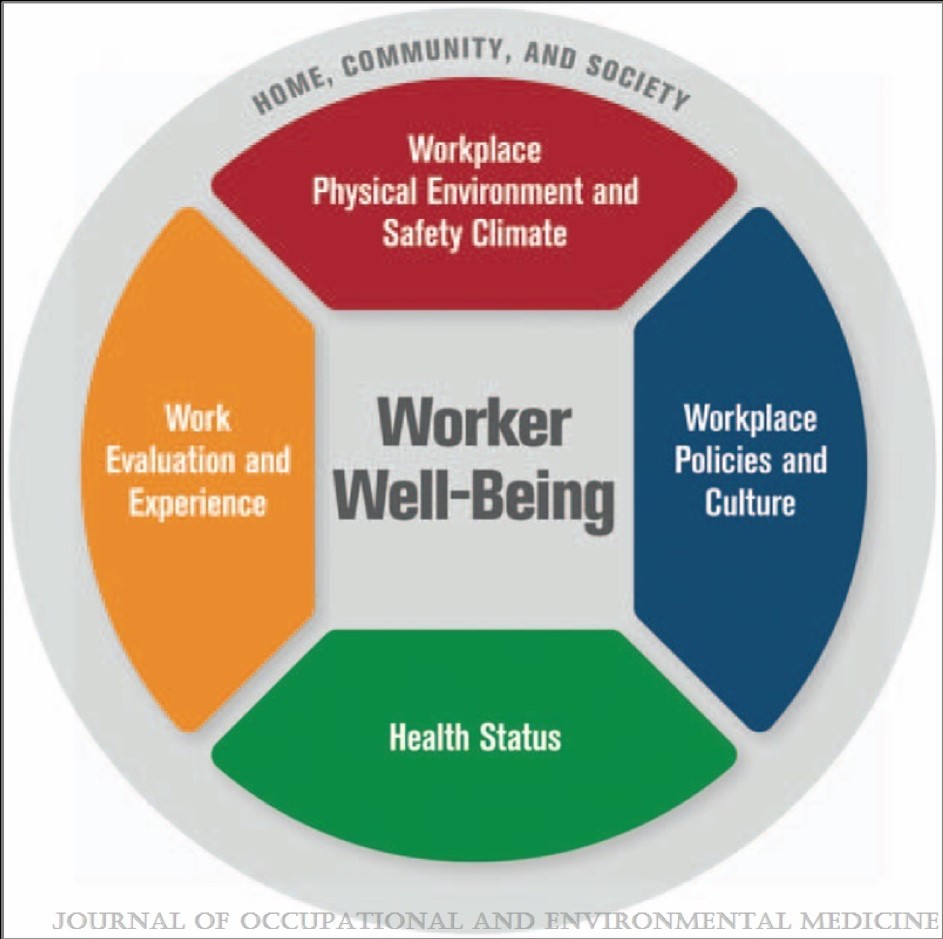 Image Source: https://www.safetyandhealthmagazine.com/articles/17331-a-fuller-picture-researchers-develop-framework-for-measuring-worker-well-being
PwC conducted a comprehensive study among its global workforce with the University of Southern California (USC) to explore this in-depth.
First, PwC specified worker well-being in a holistic manner by including physical, mental, emotional, and spiritual aspects. Then the PwC team set out to find specific practices that can help in improving the well-being. The PwC Habit Bank identified that employees stood up for short meetings, make ti me to be outside with nature, turn off mobile notifications, and decide what "not" to do as well as what to start "focusing" on! As per Fenlon, "The actual power lies in creating a well-being environment, making a promise to well-being at the individual, team, and organizational levels and offering employees with technology that promotes well-being behaviors."
Emergence of artificial intelligence
One of the ongoing trend and technological advancement, and artificial intelligence is paving its way in the Human resource department of many companies. It is an accurate, faster, and productive means of working.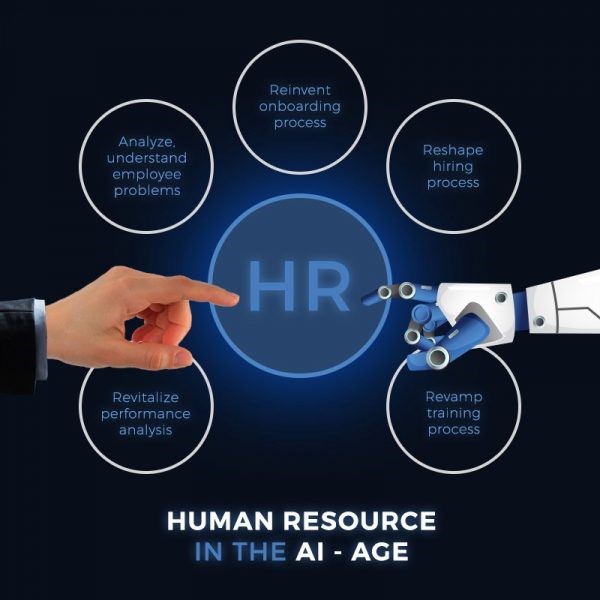 Image Source: https://www.mobinius.com/blogs/importance-of-artificial-intelligence-technology-in-hr
AI is great for keeping safety checks of industries like healthcare and automobile. HR software is enabled with AI to produce better results. This has added another level of competency and made the environment more ethical and productive.
Employee experience
Employee experience is one of the key trends and is expected to grow further. Companies sought in-house engagement and a healthy environment for its employees and tried to improve it. By employee experience, it means:
Improved productivity
Better satisfaction
Greater employee loyalty
Encourage investment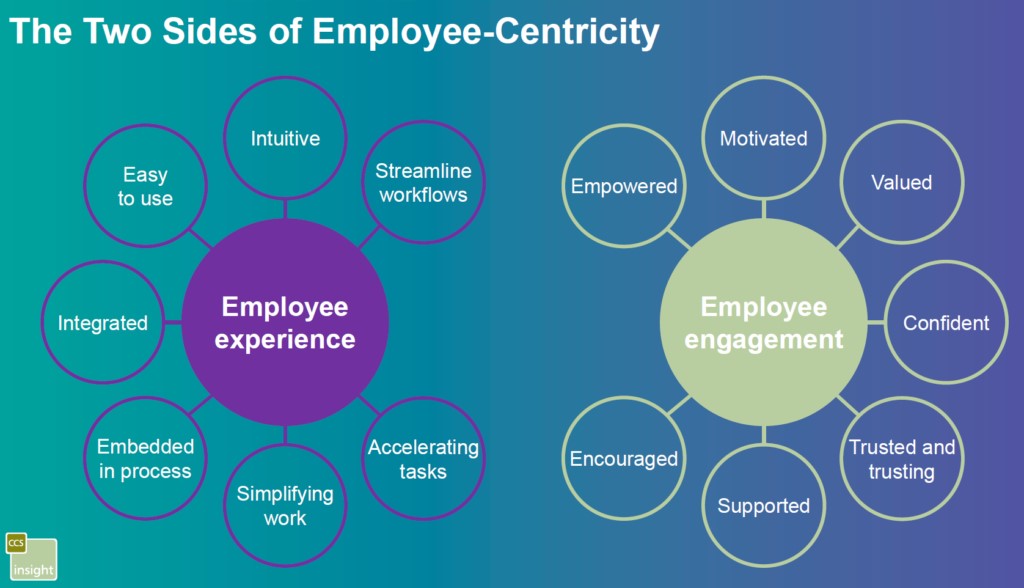 Image Source: https://blog.enterprise-digital.net/2018/12/digital-workplace-as-engagement-hub-for-the-employee-experience-strategy-in-2019/
A quality employee experience is far more important; therefore, companies have stocked kitchen and gym membership. In an HR Technologist claims it is believed that:
"Put tools, systems, and processes in place that improves, not limit, their [employees'] mundane tasks and schedule however beyond the tools the most important is the value of the relationship and the respect to your people. Your employee is your first customer."
Therefore, company culture will become an important factor and set the trend for a positive experience for employees.
Real-time feedbacks
Lastly, the trend of taking real-time feedback will emerge as one successful activity. With the help of tools, surveys will be programmed in a real-time experience for HR teams to exercise.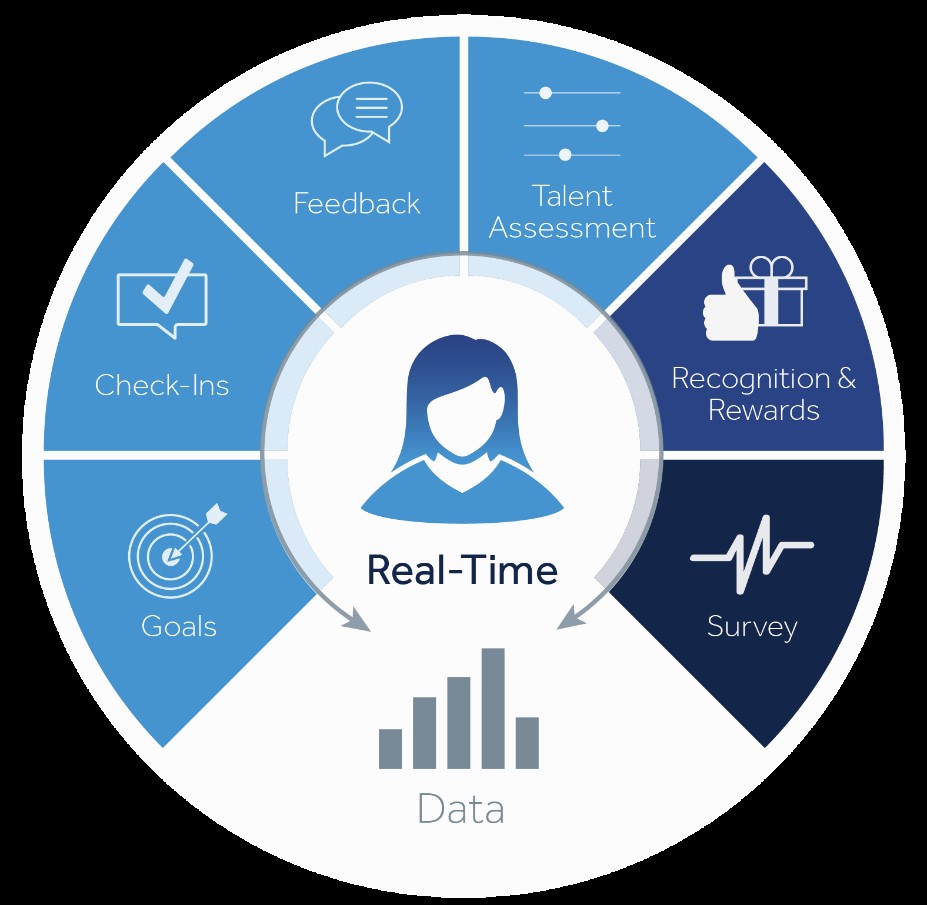 Image Source: https://www.kazoohr.com/performance-management
Employees will receive frequent feedbacks that will act as an opportunity for them to show up their skills.
Concluding Note:
Human resource is never going to leave companies' side, even if artificial intelligence walks in completely. The trends will keep coming and benefitting the working process for all. We simply hope the trends add enough value for us to keep them as a constant practice for years to come.