The USA boasts about 1 million-plus restaurant locations. According to a 2016 survey, about 20% of people over 18 dine out at least once a week. San Francisco, Boston, New York City, San Jose, Seattle, and California are the top cities with the highest number of restaurants compared to their population.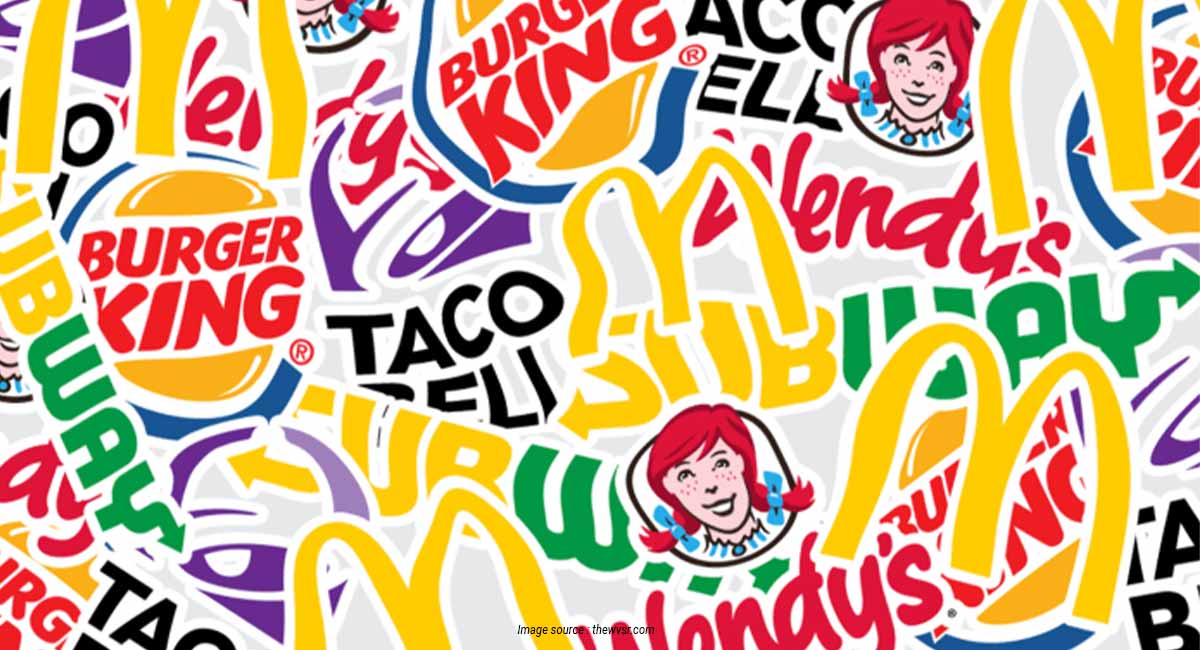 Businesses need to keep an eye on these food chains because of their numerous opportunities. They employ more than 14 million people and are constantly growing. This also means more space for innovation and more need for resources.
To save you some time, we have curated a list of the top 10 food chains in the USA. Now you know who to approach with your innovative business ideas.
The Biggest Food Chains in the USA
Starbucks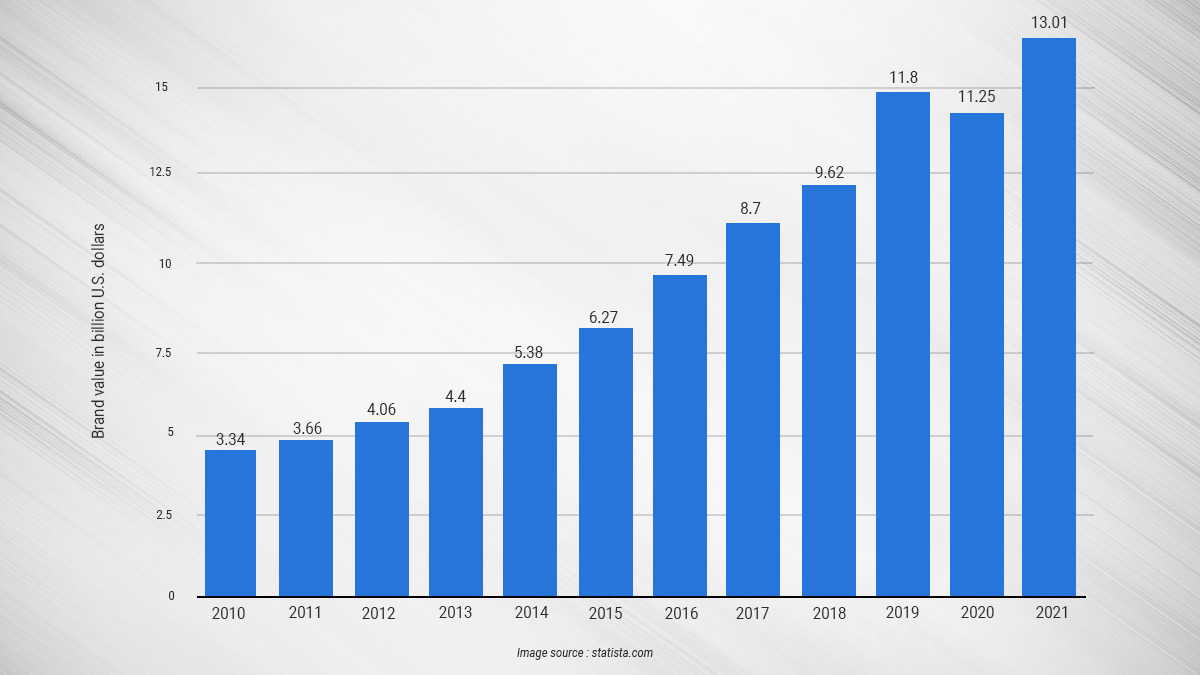 With a brand value of approximately 13.01 billion US dollars, Starbucks leads the way. From offering their famous coffees on United Airlines flights and selling CDs in their retail stores, they've come up with quite innovative marketing ideas. They still gain most of their sales from word of mouth and brand recognition.
In 2022 they released new tumblers and cups to gain engagement. They also focus on customer and employee experience. Additionally, they're working towards a planet-positive future by starting EVEV chargers at some of their stores. This will also be accompanied by new store growth in multiple locations.
McDonald's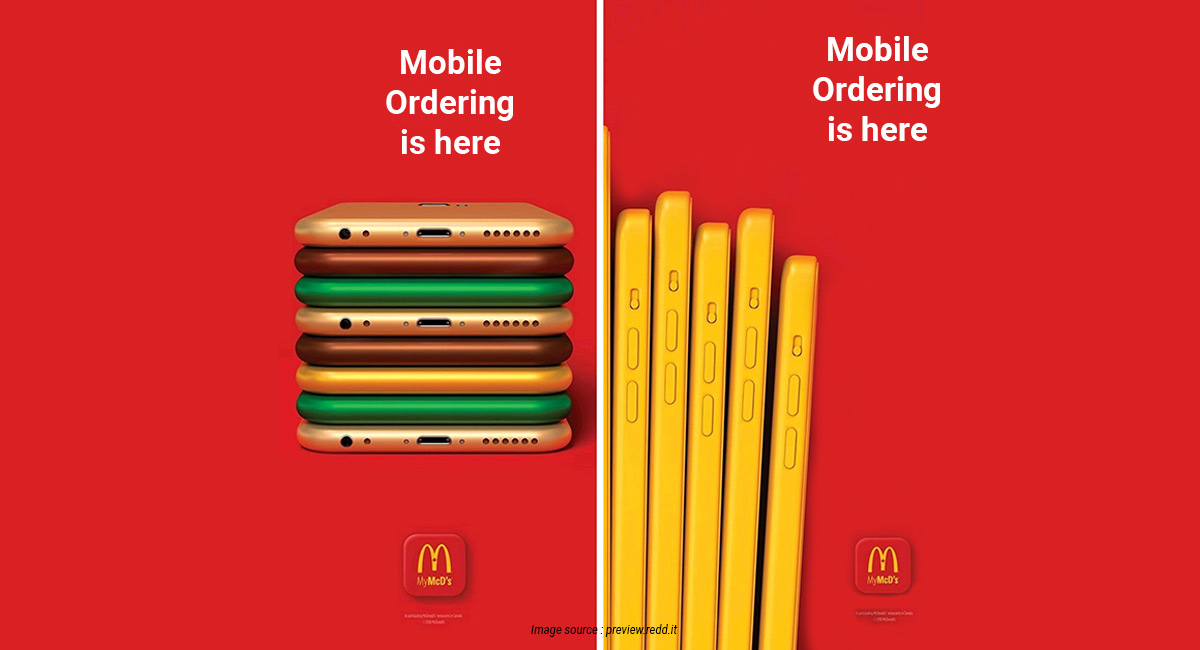 McDonald's is loved by people for its tasty fast-food options like cheeseburgers and sandwiches. They have even collaborated with NASA on an advertising campaign. Their vision established them as a company valuing its customers by stating, "We are not a hamburger company serving people; we are a people company serving hamburgers."
Along with expanding their menu, they also focus on their digital services and customer loyalty. They're trying to do right by the environment. Compostable packaging, recycling, reusing, and deforestation-free supply chains are a few methods they will implement.
KFC
"Think fried chicken? Think _ _ _!" Everyone knows exactly which three letters fill in the dotted lines. Ford estimates about $8.3B in brand value for this popular food chain. It also ranked #96 on Forbes' World's Most Valuable Brands 2020.
The company's major plan in 2022 is to start eco-friendly restaurants. About 55 different stores will open this year. Expansion plans will focus on cities like New York, Calif, and St. Louis.
Domino's Pizza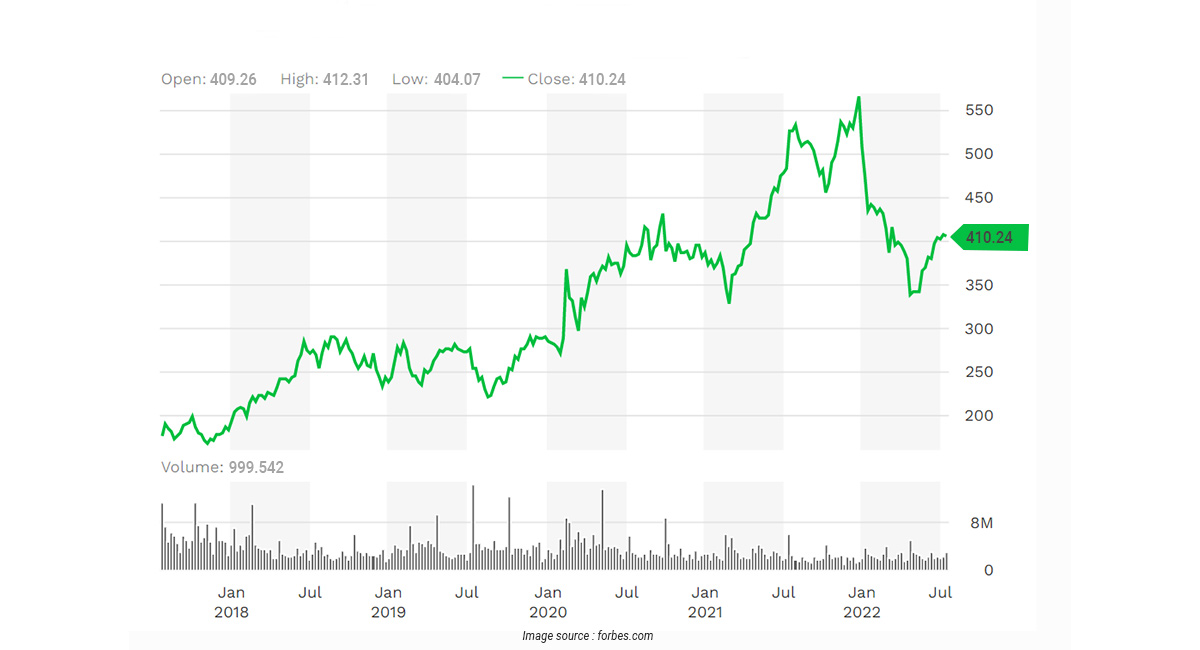 Domino's has seen a growth in its stock prices over the last five years. This owes to the fact that they are constantly trying to develop superior business models. There is a 3.71% increase in revenues as they received $4.385B till March 31.
They are expecting an unprecedented increase in their food cost. Even then, they sold over $1.9 billion in the US in the first quarter of 2022.
Subway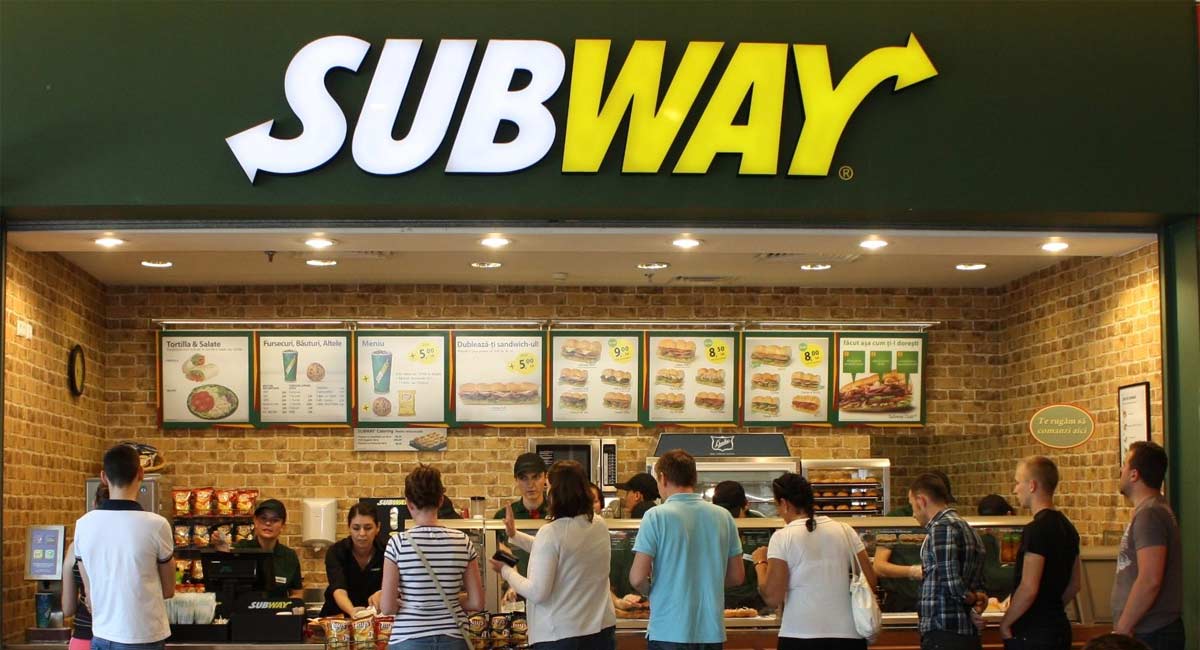 Subway has come a long way from a small sandwich shop to a brand with more than 43,600 stores. It offers several sandwiches like Veggie Delight, Chicken & Bacon Ranch Melt, and Steak and Cheese. They made their space in their target audience's head through good creatives, customized food, and customer experience.
Their focus will shift from store expansion to menu expansion which can be a good opportunity for businesses in the food sector.
Taco Bell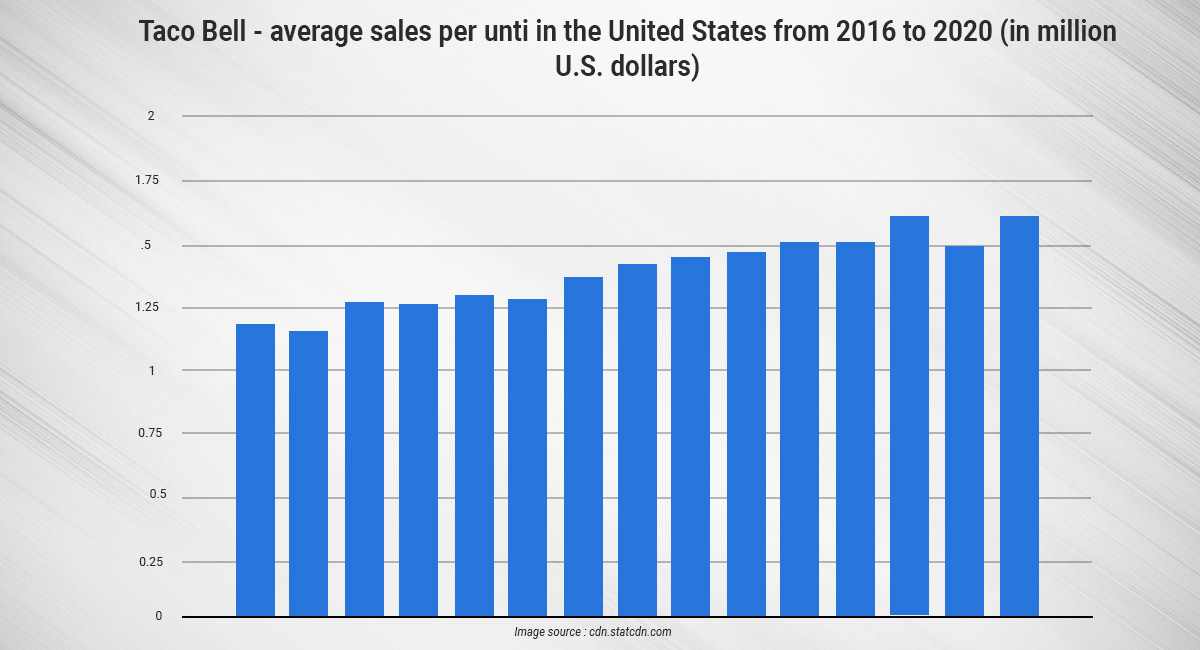 Taco bell opened 160 new stores just last year. They are on a mission to establish their presence internationally. They are also ensuring employee well-being while addressing social issues like education and eradicating racism.
Like a lot of other restaurant chains, Taco Bell is trying to impact the planet positively by reducing packaging waste and replacing them with recyclable packaging. They are even incorporating more plant-based items into their menu.
Pizza Hut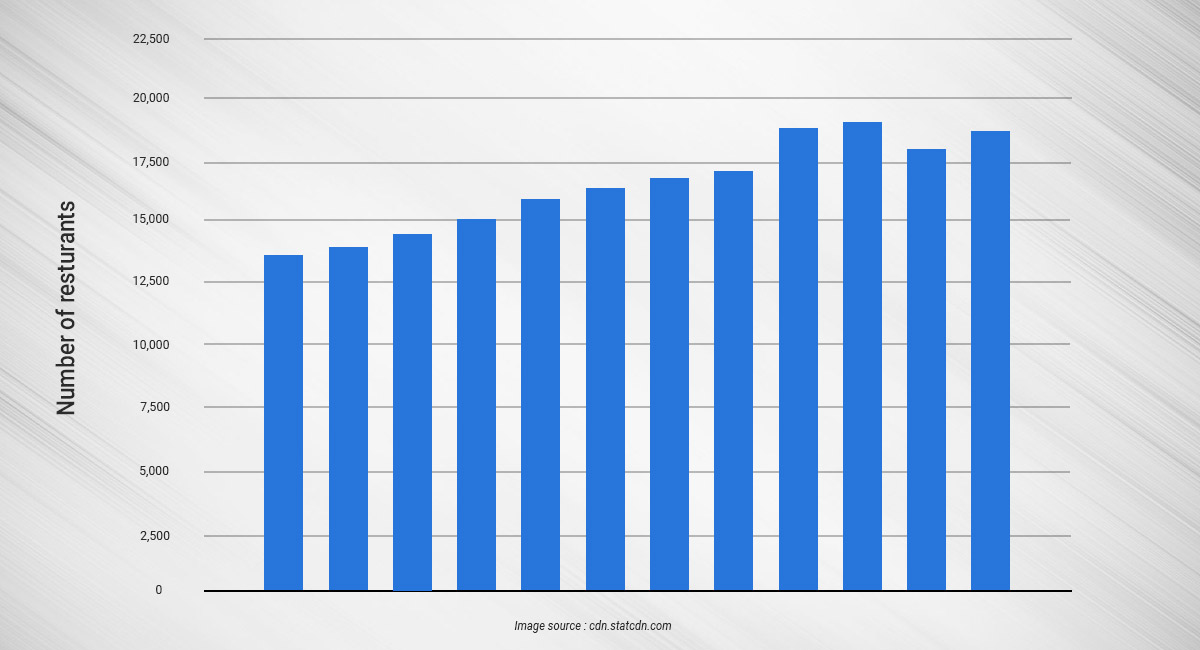 With over 10,000 outlets in more than 120 countries, Pizza Hut is one of the largest restaurant chains in the world. They have high market value and a positive brand image.
Even though they are a little behind the game, they're planning on scaling up to domino's size. This comes after the news of the company downsizing and closing down. The pandemic hit them badly, and they've had to shut down outlets. Their main plan is to focus on deliveries and carry out options.
Dunkin'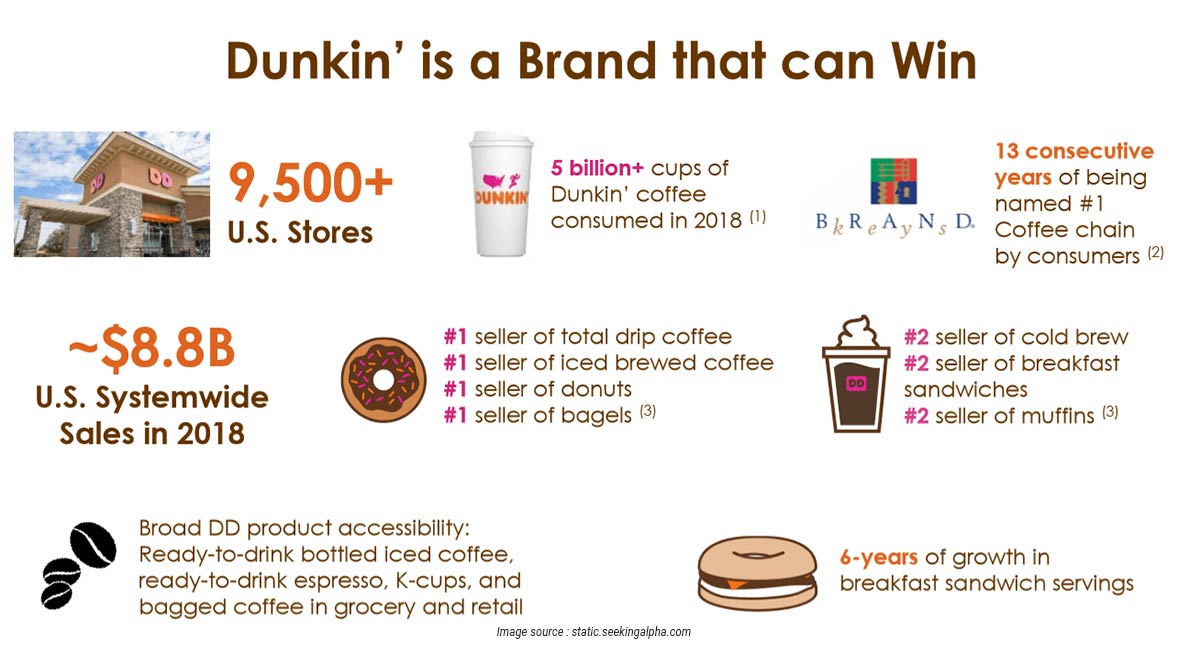 Just thinking of sweet donuts from Dunkin's can make you crave some. They filled their menu with delicacies one would crave and then targeted ads at an audience of 18-25 age. Their biggest strengths are their reasonable prices, brand following, and franchise model. They also have many sub-brands under them.
They must invest more in research and development to bring new varieties to appeal to a broader audience. They also need to focus on employee experience and give adequate training and incentives.
Wendy's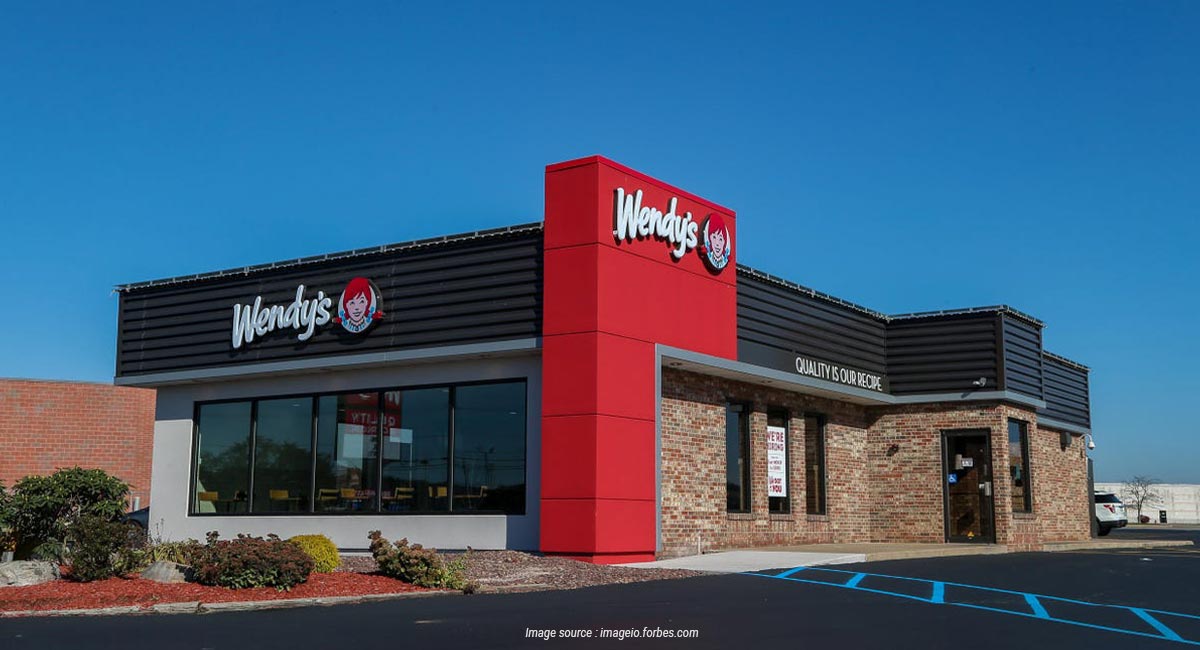 Wendy's is on the road to expansion and has employed both online and offline methods to achieve this. They are trying to give their customers a seamless experience to increase loyalty. They are also carrying out a multi-channel approach, and the reef partnership was a successful attempt.
These attempts bore fruits when there was a substantial increase in their loyalty program membership and overall traffic. They can take advantage of the increasing demand for fast food in semi-urban markets and emerging economies.
Chipotle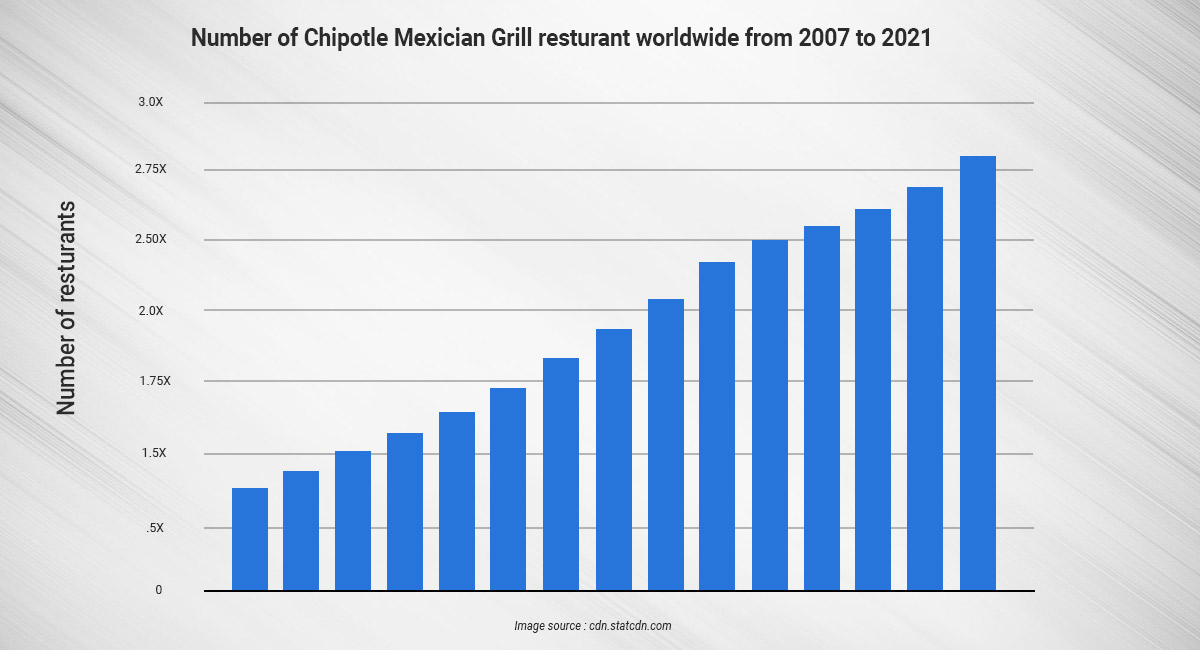 The variety of tacos, salads, burritos, quesadillas, and bowls offers something for everyone. The chain is planning on starting about 250 new locations in 2022. They are also working on environmental, social, and governance goals.
Their decision to purchase organic ingredients opens up new possibilities for many farm owners. They are also looking toward digital technology and sustainable business practices.
What are the Current Trends in the Restaurant Industry?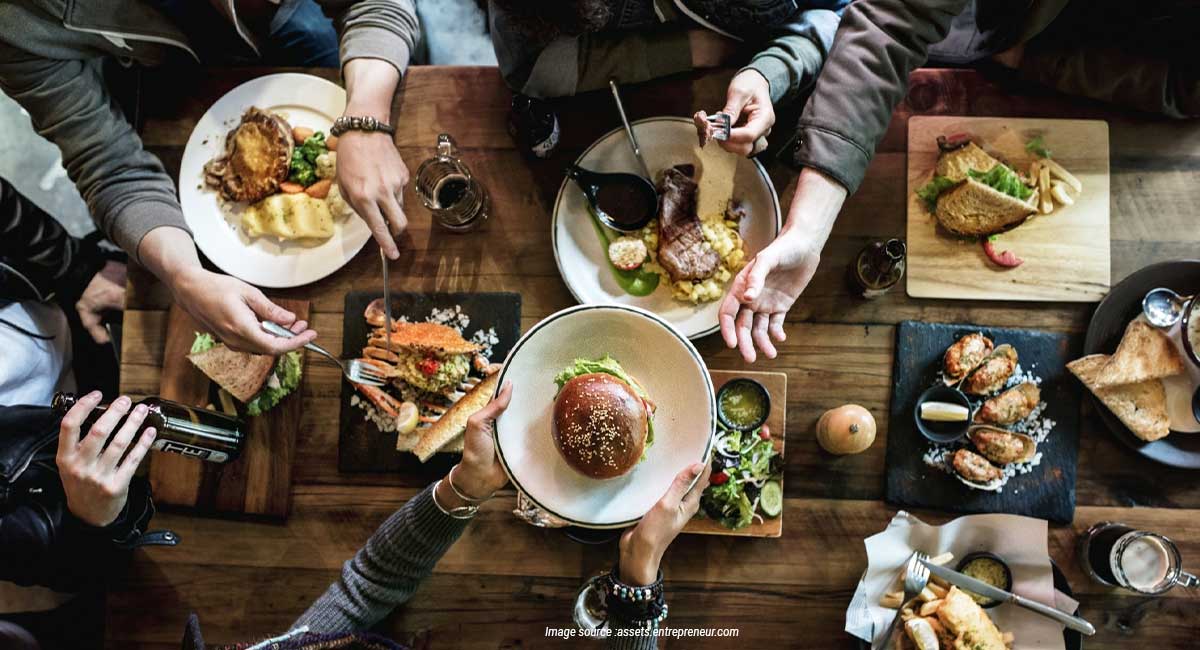 The restaurant industry is rapidly growing and changing, and businesses need to be aware of these trends to keep up. The right business strategy would be to jump at these opportunities by predicting and preparing for them.
The shift to eco-friendly packaging is one of the most prominent trends of this decade. With the ban on single-use plastic in many countries, there is a need for sustainable and affordable packaging options.
The menu is changing to make space for plant-based protein and unique beef and pork cuts. Veganism has increased the need for plant-based protein to serve their needs. Classic cocktails are being revamped to add a little twist that can attract more people.
There is also a shift to delivery-friendly menu items caused by the pandemic. Ordering in became the new norm when people were confined to the four walls of their homes. Even after the government lifted the quarantine restrictions, many people got used to ordering in. This increased the need for delivery-friendly food items.
People have started to look for ingredients that not only fill their stomachs but also relieve stress. Foods with ingredients that promote stress relief are gaining popularity.
How to Make Use of these Opportunities?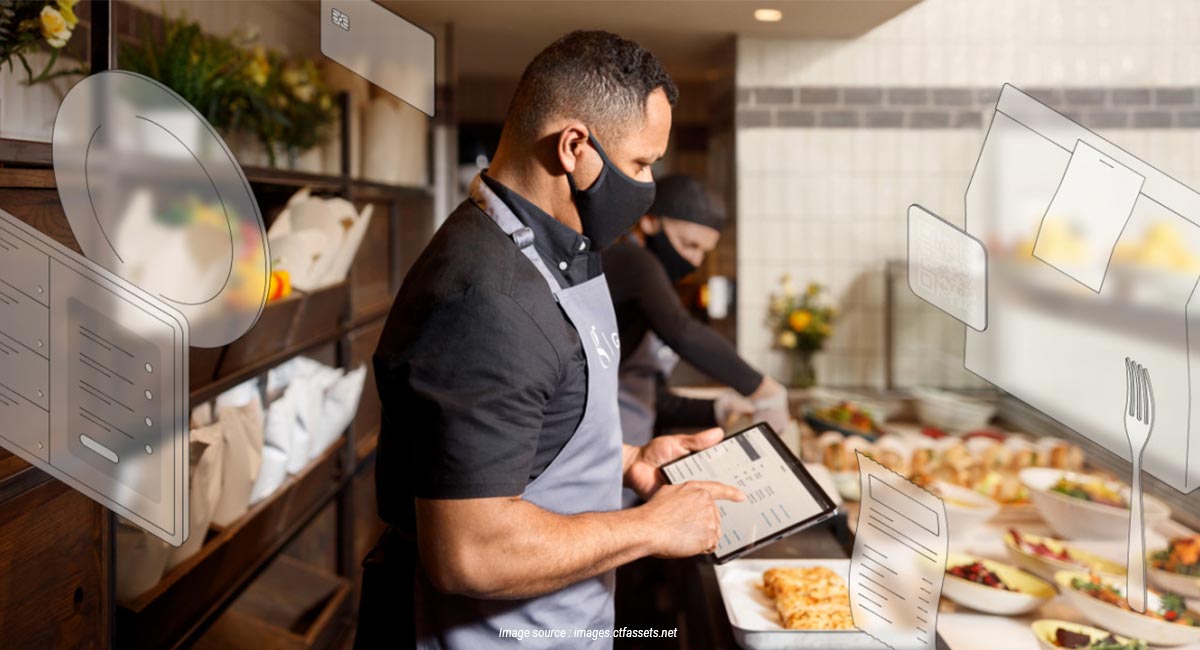 Now that one is aware of these opportunities, how does one use them? Businesses can try to develop solutions that help restaurants cope with these new needs. From generating new leads to pitching to them and converting them, there are a bunch of things one needs to do.
Coming up with a solution- How can your product or service solve the problems faced by the restaurant industry. Anything that helps facilitate their processes or brings new innovations is worth a chance.
Find the target audience- Now that you have a solution, you need to pitch it to the people it matters to. You can generate leads by offering blogs, guides, and information.
Show results- Even if you secure one client, ensure that you give them a good customer experience so that they can bring in more people with words of mouth recommendations. Constantly improve your product/service and expand your customer base to grow your business.
Conclusion
The top restaurant chains provide many opportunities but don't forget to keep your eyes open. Small businesses come up rapidly and can overthrow big ones if they do things correctly. Offer your services to a broad customer base to avoid huge losses.
Strike a balance between formulating marketing strategies and working on your services. Keep in mind that both are equally important for the success of any business.