Healthcare organizations constantly generate data. The data sources include patient records, device data, and medical studies. Proper medical data analysis is essential to make vital decisions about patient care.
This is exactly where big data becomes vital in healthcare. Data scientists evaluate the generated data to derive specific patterns that help create useful models. Using these models, professionals can make well-informed decisions about treatment and diagnosis.
So, if you're a healthcare professional, understanding big data will help you improve patient care, diagnosis, and treatment.
Let's take a closer look at the impact of big data on healthcare in this post to offer you more clarity.
Improved Patient Data Analysis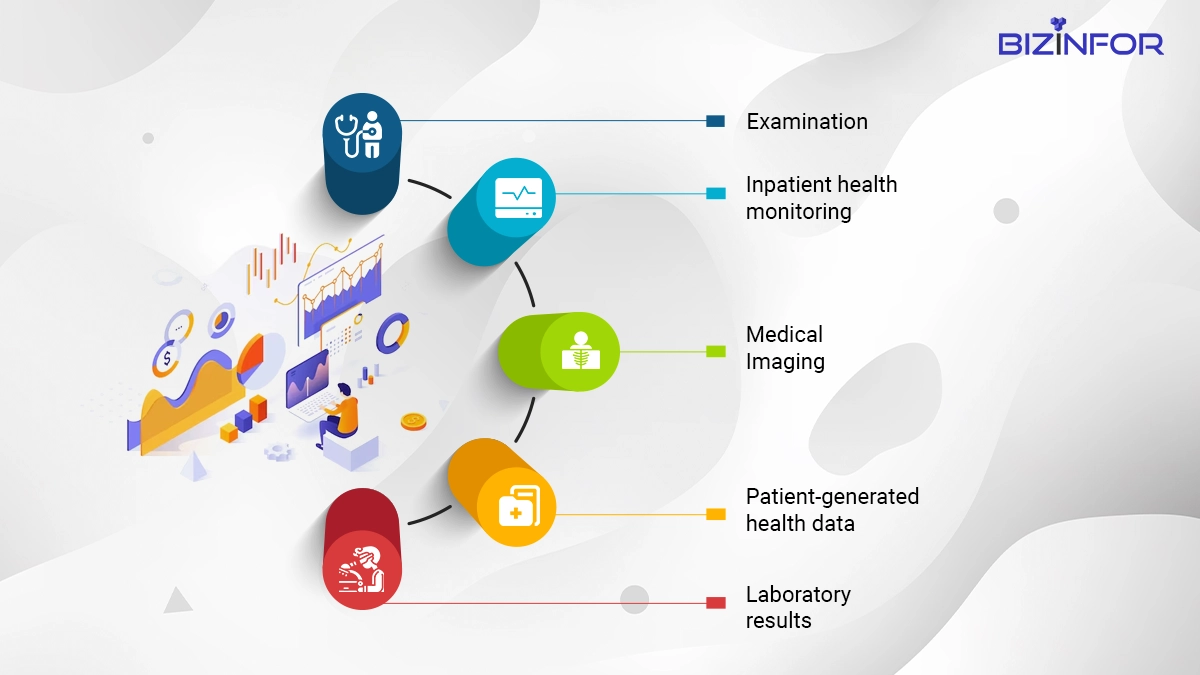 The most significant source of patient information is EHR (Electronic Health Records). These records include the patient's health conditions, medical history, immunizations, progress, and test results. These sources help doctors understand their patients better.
Doctors can get a clear picture about patient's medical history by analyzing the EHR data. Data scientists can derive patterns from the records using data analytics software and techniques. It will tell the doctor how the patient responds to treatment and the possible progressions.
Patient data analysis also helps doctors understand if their patients are following the instructions. This analysis can be used to create reminders about when a particular patient might need checkup.
This significantly improves the treatment and patient care decision-making in the following ways:
Tracking disease progression and patient health
Understanding the efficiency of treatment methods
Making data-driven decisions about new treatment techniques
Improved decisions about diagnosis and aftercare
As doctors depend upon big data analysis and data storage, the EHR market is likely to cross $32.27 billion by 2027.
Personalized Patient Experiences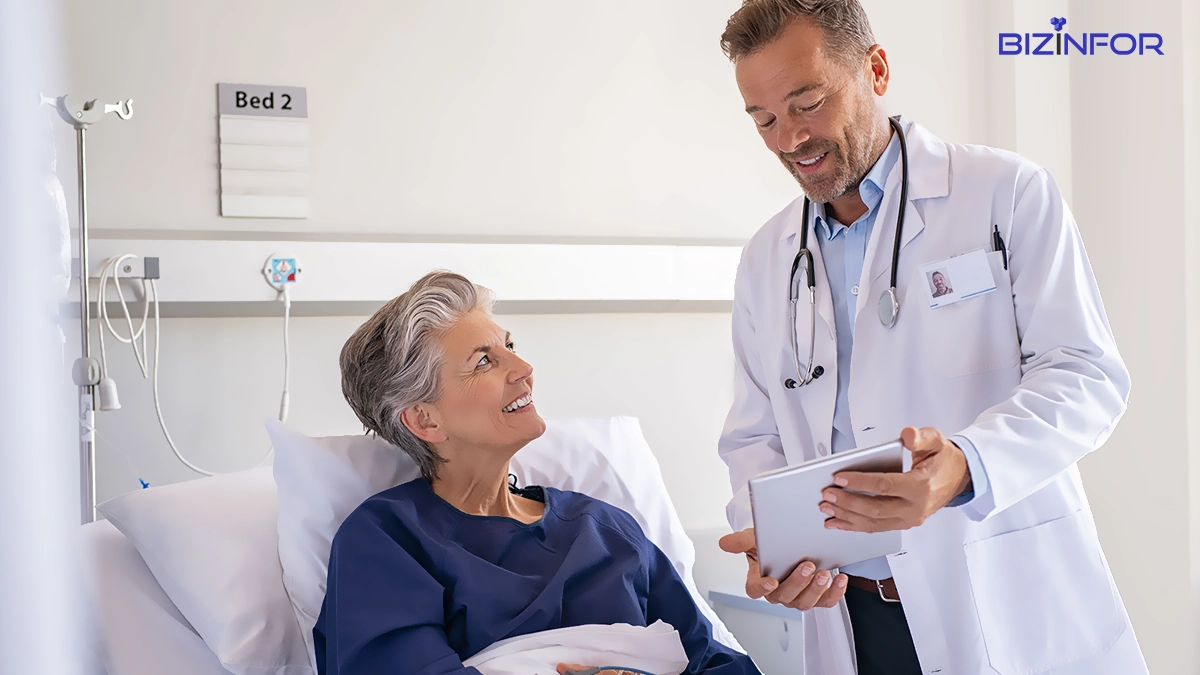 To improve the patient experience and service quality, doctors can offer personalized treatment. It is a more tailored approach toward treatment and medical assistance.
Doctors consider the patient feedback data and their respective EHR information to modify treatment decisions. For instance, if a patient is not recovering through a treatment plan, doctors may decide to modify it.
Data analysis enables doctors and healthcare professionals to identify areas for service improvement. They can level up service access, wait times, and communication strategies while handling patients. Moreover, data-driven decisions can impact existing hospital facilities.
An essential part of personalized healthcare services is telemedicine. Physicians utilize telemedicine data science-powered platforms to connect with patients and offer top-notch services:
Remote health monitoring and understanding a patient's queries
Providing diagnostic reports and prescriptions online
One-on-one personalized therapy sessions
Medical guidance and tips
Access to medicines and lab test booking online
So, big data helps doctors to improve patient satisfaction and the associated healthcare organization's brand reputation.
Resource Allocation and Utilization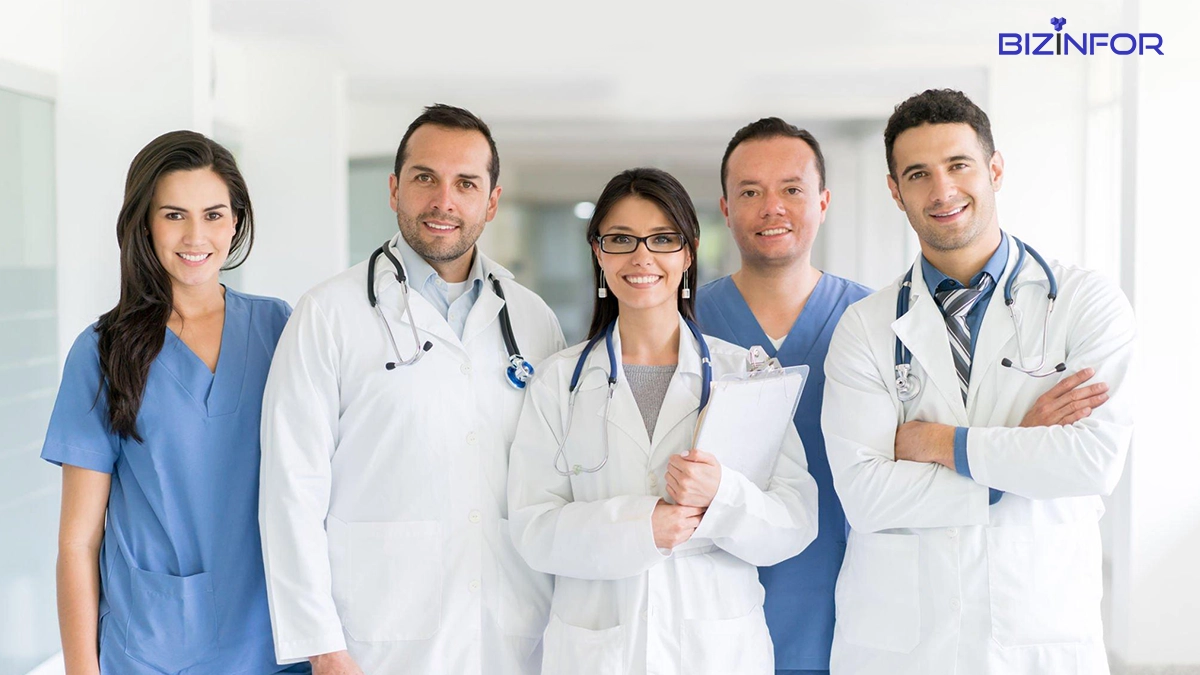 All healthcare facilities suffer from a common problem: being short-staffed. As the resource requirements are changing continuously, teams might lack professionals.
Similarly, too many professionals lead to high labor costs, affecting the hospital's budgets.
Big data analytics can help healthcare professionals determine the appropriate team size and staff required. By considering employee attendance and patient admission data, identifying the staff size is possible.
Evaluating the data will also help in understanding the resources required.
Moreover, by analyzing the working hours of employees, doctors can create the perfect team to attend to a patient. Whether surgery or a regular check-up; healthcare professionals can use data analytics software to allocate resources.
Thus, this minimizes resource wastage, ineffective services, and poor customer service. As a result, service standards improve, and more lives are saved. Proper resource allocation is immensely helpful during emergencies when doctors must assemble a team quickly.
With the power of big data, doctors can make all these decisions and create better strategies to offer enhanced facilities.
Advanced Medical Imaging Initiatives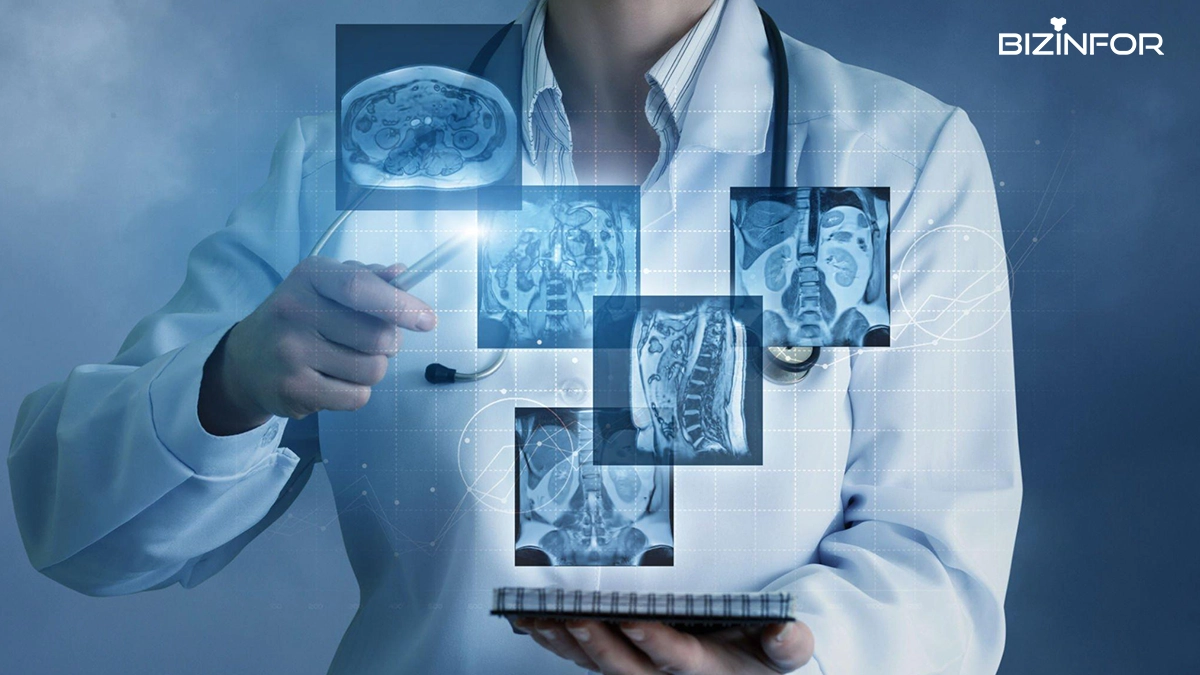 Do you know that the medical imaging market is touted to be worth $40.35 billion by 2023? It is one of the most important procedures for diagnosis and treatment. However, examining each image individually becomes challenging when the number of patients increases.
That's why big data algorithms can assist doctors and radiologists in analyzing these images. By identifying special patterns within the image pixels, the algorithms offer key insights into the patient's health. It reduces the time taken to examine images and take the necessary steps.
By combining big data with artificial intelligence, data scientists can create models to study images better. They can accurately detect health complexities and anomalies, which may alter treatment plans.
Further, big data models can enhance radiology procedures with these benefits:
Scheduling scans and associated medical procedures
Developing scanning protocols according to the patient
Quality assurance for medical imaging
Acting as a decision support system for radiologists
Predictive Analysis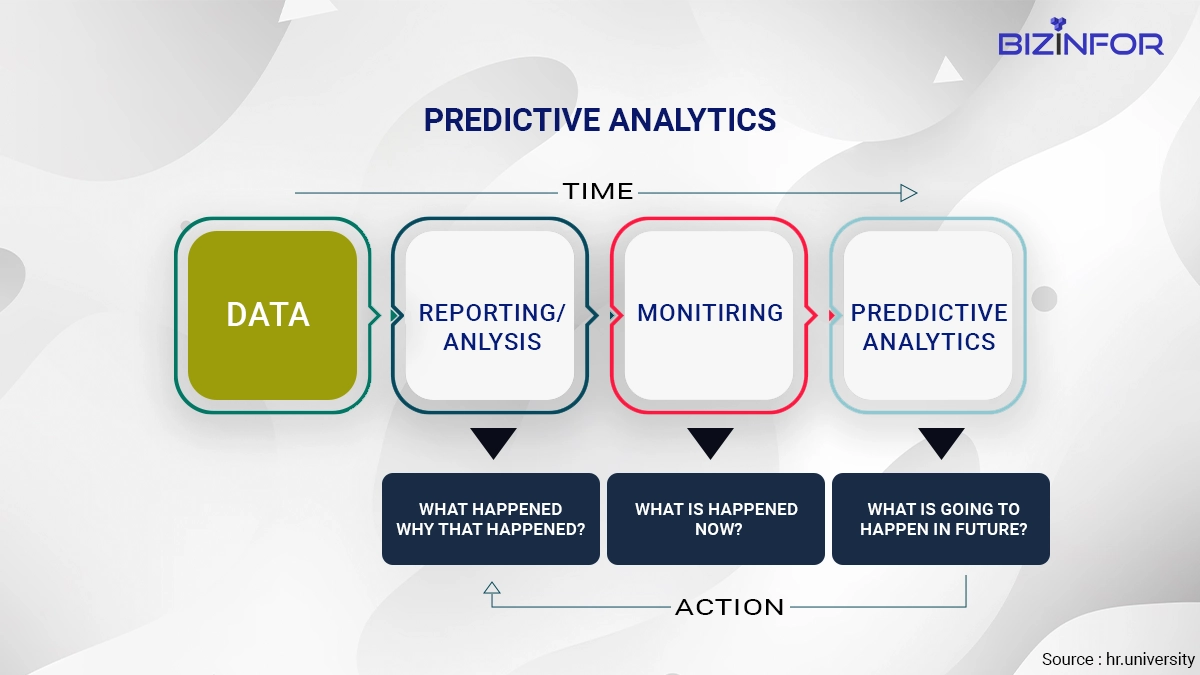 Predictive analysis is a prime example of the impact of big data on healthcare and improved decision-making. This analytics technique comprises machine learning, AI, and data mining which are collectively used to examine medical data.
The process analyzes historical and current patient information to provide better insights into the required treatment. Here, they consider patient records, health surveys, and medical registries for analysis.
As per the results, doctors can make effective clinical decisions, predict possibilities, and create preventive strategies. So, predictive analytics helps physicians, nurses, hospital managers, pharmacists, and stakeholders to enhance service quality.
Transforming raw healthcare data into actionable insights provides various benefits to healthcare professionals:
Clinical research and development of new drugs
Prevention of disease outbreaks
Accurate diagnosis and medical decisions
A higher number of successful surgeries and treatment procedures
Improved patient satisfaction levels
In addition, predictive analytics reduces the chances of human error in medical practices. With the help of real-time insights and effective predictions, doctors can modify their strategies to reduce the room for errors.
Efficient Medical Data Access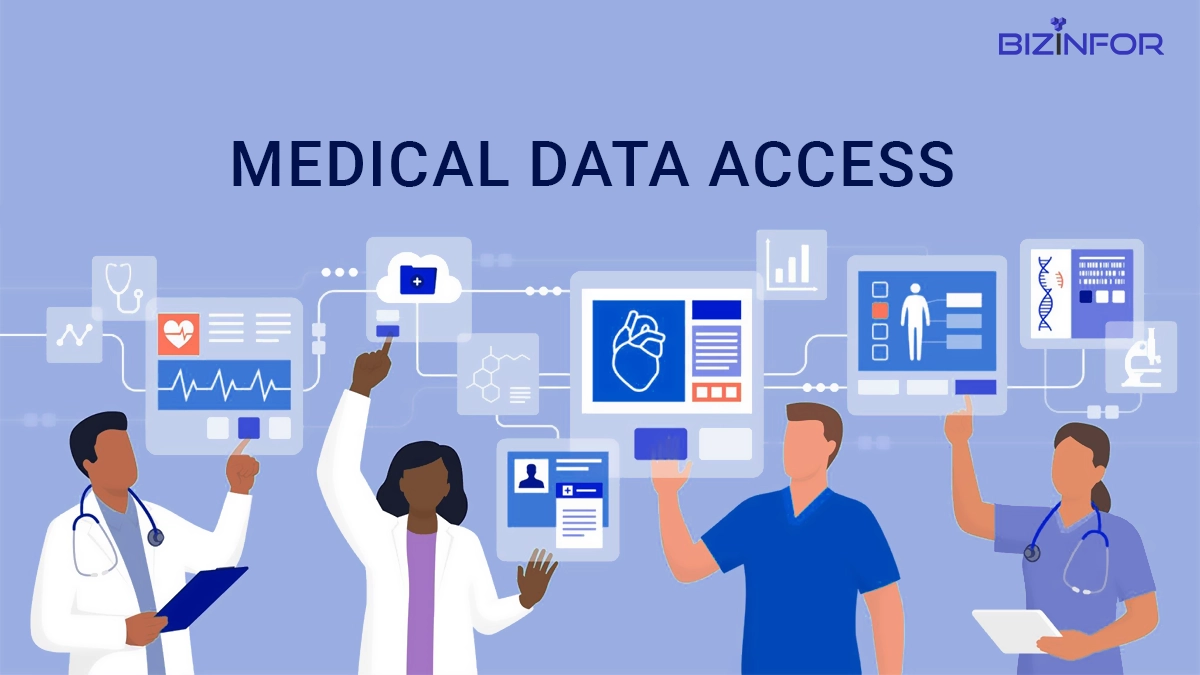 As medical databases keep expanding along with patient admissions, more data gets generated. Consolidating the data under a single platform is essential for easier access to healthcare professionals. That's where big data platforms help massively.
The software allows doctors and hospital managers to efficiently store, process, and analyze patient information. They can also share the data with other professionals and teams for collaboration. This directly impacts vital decisions and patient-centric strategies.
Moreover, convenient medical data access and sharing reduce the associated paperwork. Doctors can access vital data by logging in to the software platforms remotely. It also decreases the chances of data errors, duplication, and redundancy.
Medical professionals don't always have to visit the hospital to retrieve vital patient information. They can also access lab test reports through the software. As a result, they can attend to the needs of patients efficiently and save time.
Boosting Innovation and Operational Efficiency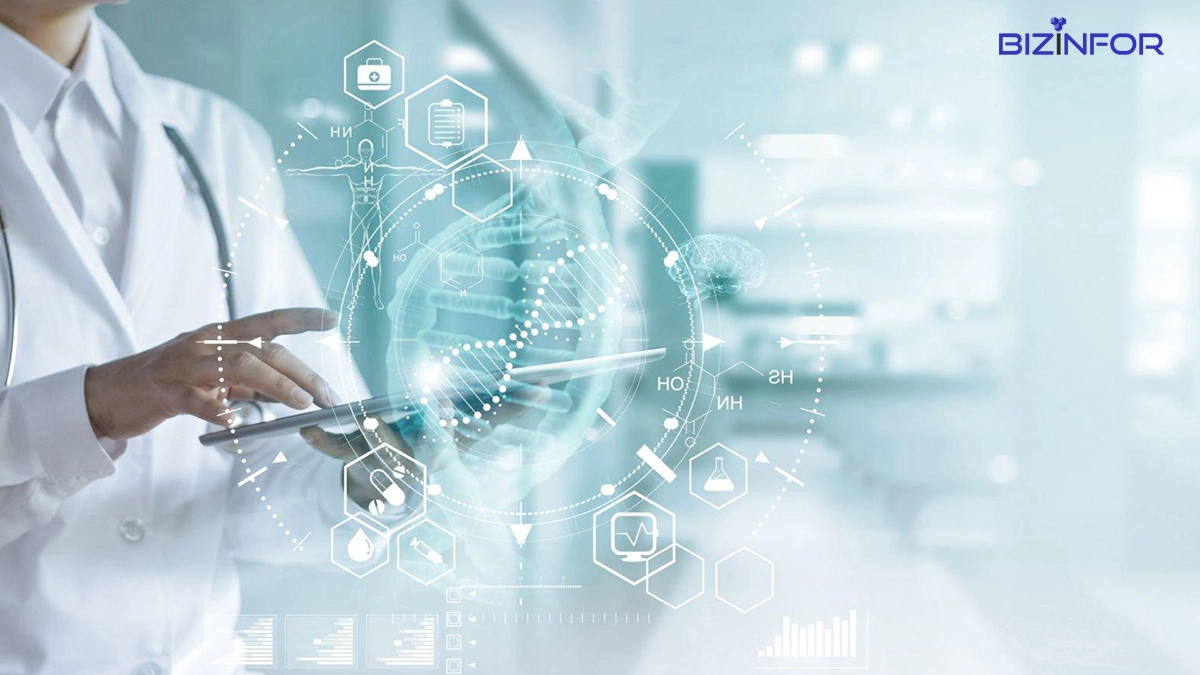 By analyzing healthcare trends, historical information, and current data, doctors can focus on innovation. They can prepare advanced treatment procedures, diagnostic strategies, and medication plans.
Analyzing customer data also helps pharmaceutical companies in R&D. That's why Julie Papanek, (Principal, Canaan Partners) stated, "[Pharma companies] also want data straight from consumers. They want real-world data on clinical outcomes [of their drugs]."
So, big data will enable medical practitioners to help launch better digital health solutions and monitoring practices. They can decide where to invest time and resources that benefit the patients the most. Plus, executing better marketing strategies will also be convenient.
All these outcomes will directly affect the operations of any hospital facility. With more clarity on medical and organizational data, professionals can tackle emergency preparation, administration staffing, and finances.
Further, decisions about technology usage, project management, and improving hospital capacity can be made. Senior executives can save more time and resources with more control of their employee information. The entire hospital facility can be in perfect sync!
Wrapping Up
The big data healthcare market will be worth more than $53.96 billion by 2027.
So, the utilization of big data software will continue to increase in the upcoming years. Medical practitioners will implement data-driven strategies to enhance patient care. The need for healthcare professionals with technical skills might increase.
Likewise, hospitals must invest more in technical infrastructure to drive innovation and improve facilities. Security systems will play a significant role in safeguarding clinical data and patient-centric information. It will improve medical operations and decision-making.
So, the impact of big data on healthcare will possibly transform the sector and help save thousands of lives!