Successfully reaching business decision-makers and connecting with them is an important skill to master.
Establishing effective business relations with the right target audience can take time and effort. Besides, decision-makers are usually unreachable and often indistinguishable from other prospects within the organization. They are notoriously and reasonably protective of their time and attention.
Often, target decision-makers employ several people and setup different protocols to safeguard them from individuals not adding any value to them or people considered untrustworthy. However, businesses can reach leading decision-makers and engage them to close deals.
Hence, it is vital to learn and find effective ways to reach business decision-makers in a company to pitch products and services.
Who are Decision-Makers?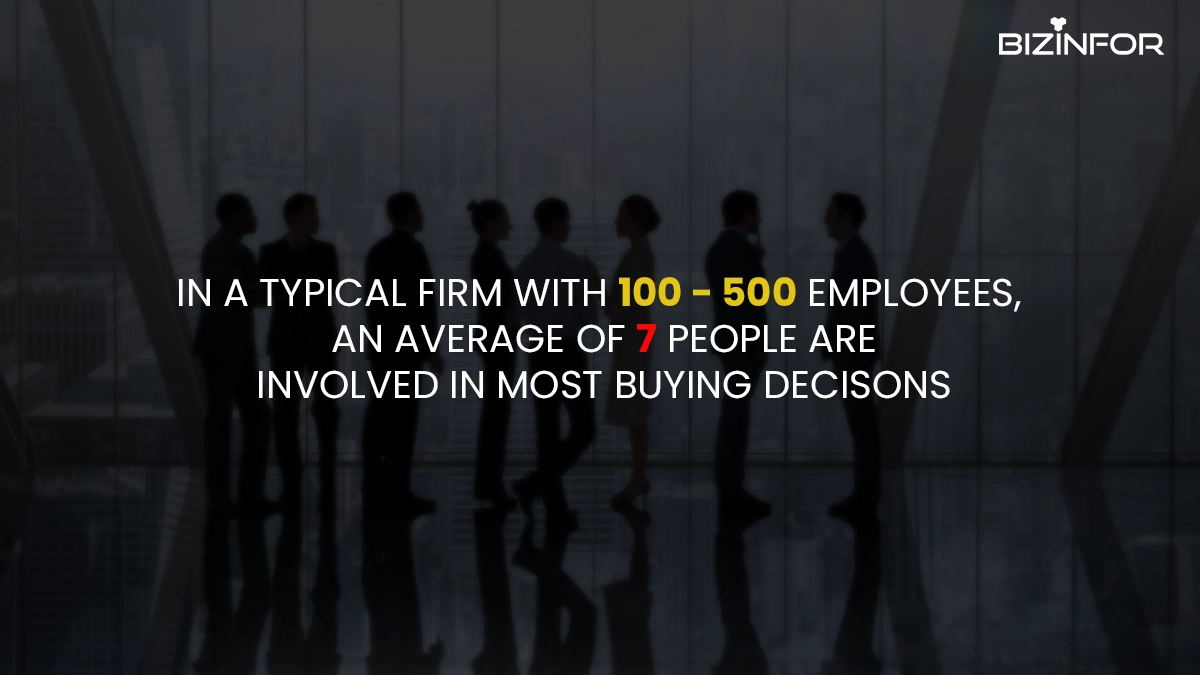 Decision-makers are people with purchasing power to invest in products and services beneficial for the company. Often, they are the executive-level stakeholders within a company responsible for making decisions and utilizing resources for their business's growth. They handle teams and collaborate with them to move towards achieving organizational goals.
Further, they make deliberate decisions to procure new tools and services that might help improve productivity or grow revenues. VPs, Directors, Heads of Technology, CEOs, CFOs, and CTOs are part of the decision-making process. According to the Gartner Group report, a company with 100-500 employees has at least 7 people who actively engage in most buying decisions.
How to Reach Business Decision Makers and Connect with Them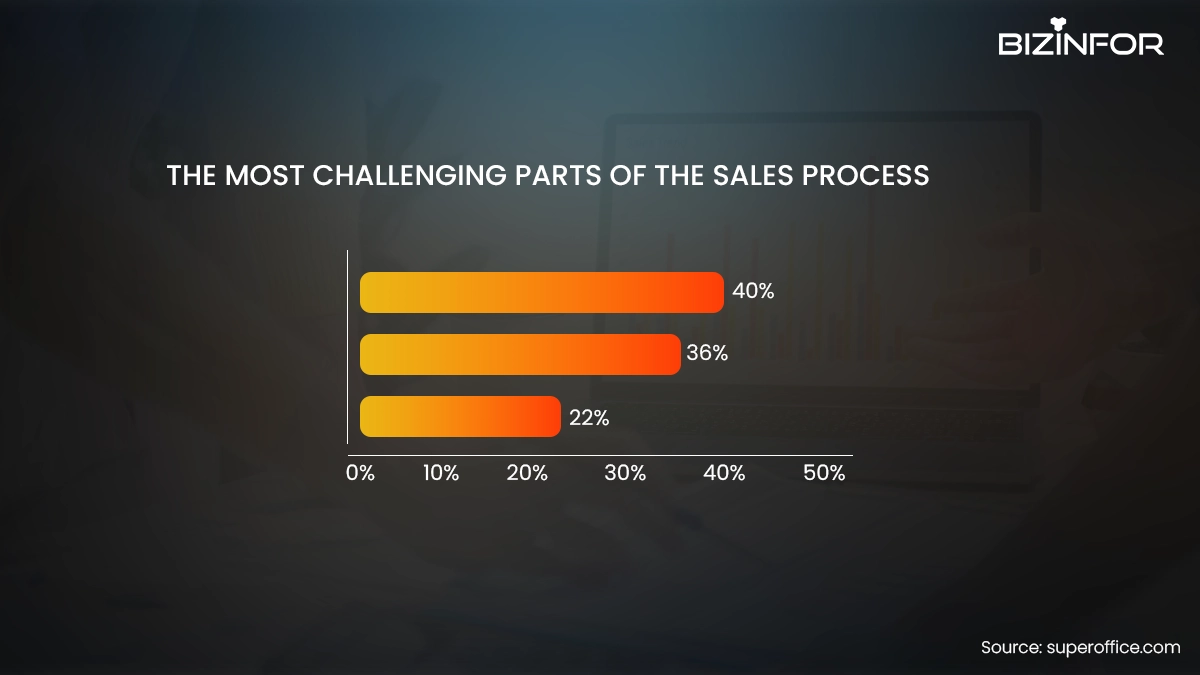 Reaching decision-makers is one of the most difficult challenges for compelling business pitches. According to a report, 40% of sales reps agree that prospecting is among the most challenging tasks of their job.
Fortunately, here are a few strategies to help businesses find the email addresses of decision-makers by name and network with them.
Create Diverse Customer Personas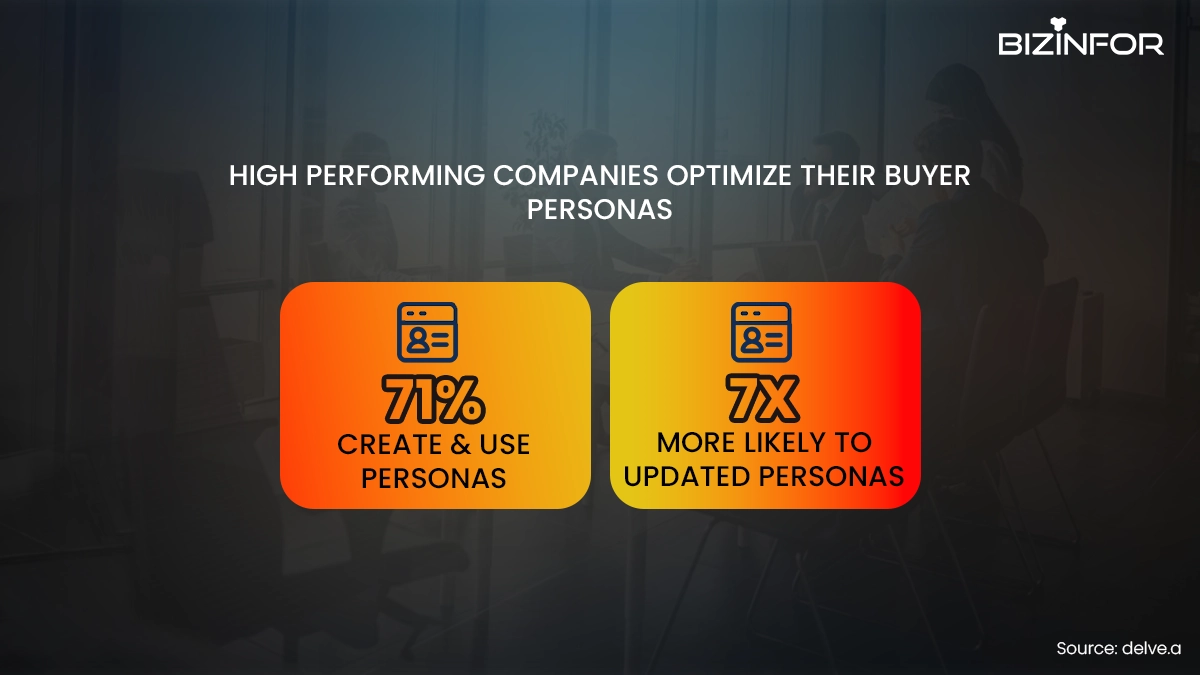 Statistics suggest that 71% of companies that outperform revenue targets maintain documented personas. It emphasizes the importance of having well-defined and researched buyer personas. Hence, while targeting to reach business decision-makers, build a persona separately involving all critical business executives, including influencers and gatekeepers.
Businesses must focus on creating personas that include demographics, interests, preferences, problem areas, and buying habits.
Business decision-makers have hectic schedules and might skip research products or compare competitor brands. Hence, they make decisions based on word-of-mouth referrals or brand credibility. Therefore, building solid relationships with influencers who can help spread the word about your products or services becomes vital.
Perform the Groundwork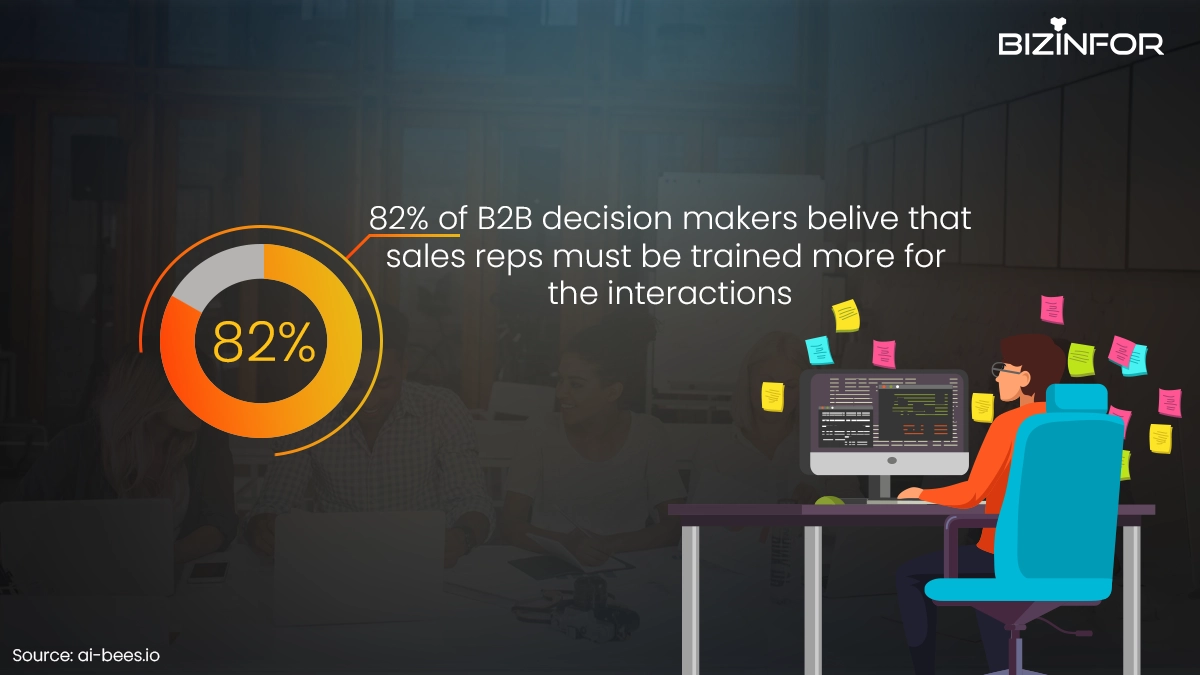 Once you have different personas to target, the next step is to identify the company and do the proper research. The more information businesses have on prospects, the more productive and relatable their conversations will seem.
Statistics reveal that 82% of B2B decision-makers believe sales reps approach them unprepared without learning about the company. A lack of research can result in poor results. Hence, prioritize understanding the company and its requirements to ensure they suit the offerings and help craft a targeted marketing pitch.
Further, mapping out the organization first is the best way to understand the potential business decision-makers of a target company. It is easy to find details of public companies with their 10-K filing detailing their corporate structure. However, it is not the same with private companies.
Here, the ideal persona created earlier for the target decision-makers in a company can help. Consequently, marketers can build an effective connection using the information and leverage a targeted decision-makers list to amplify their campaigns.
Find a Mutual Connection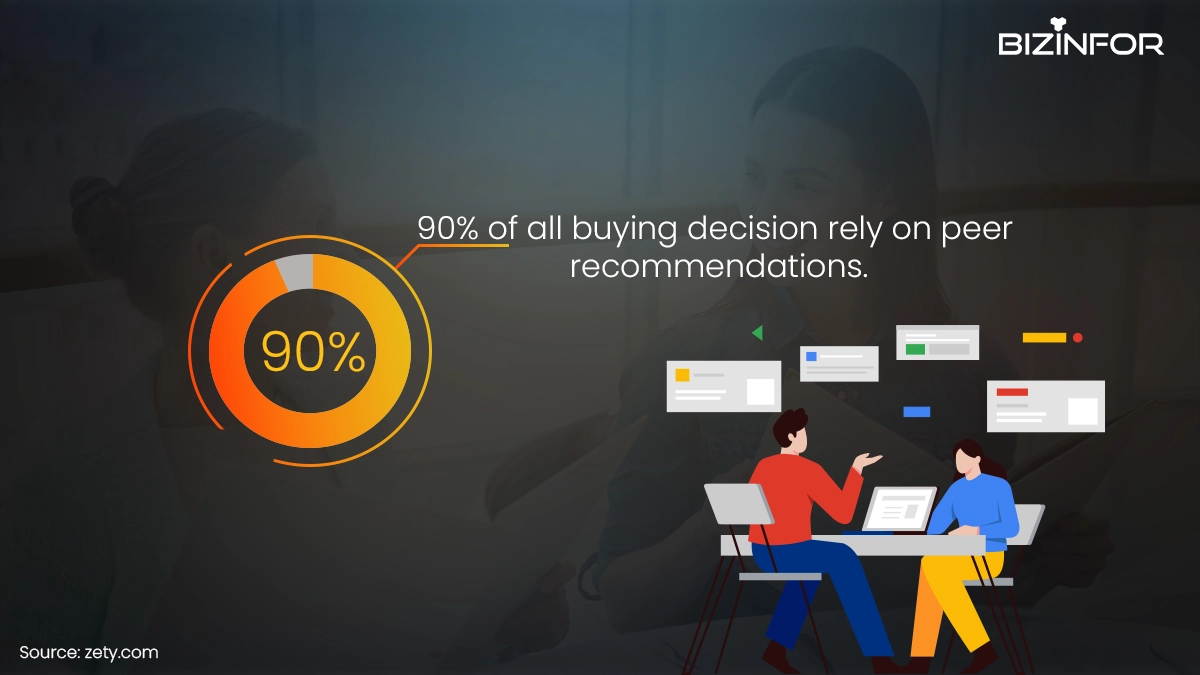 The Harvard Business Review reports that more than 90% of buying decisions depend on peer recommendations. Considering this data, companies are more likely to find mutual connections with their targets to learn more about potential decision-makers in a company.
Moreover, mutual contacts can help verify credible decision-makers and save valuable time. They could provide a direct communication line to target decision-makers by recommending the offering directly and backing your B2B business's legitimacy.
Additionally, renowned companies employ several protocols to vet emails. As a result, there is a high probability that the communication email will go straight into the junk/spam folder.
A mutual connection can be a company or a person who already understands the products and services of the marketer's company.
Develop Top-of-the-funnel Content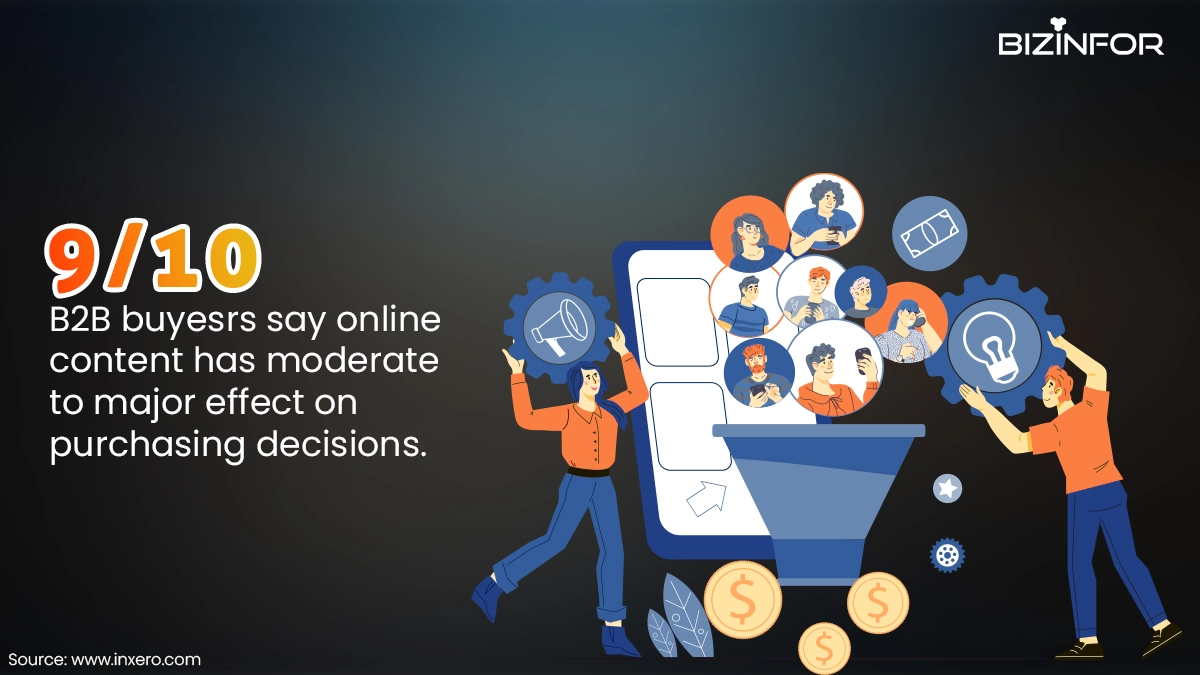 According to another research, 9 out of 10 B2B buyers confirm that online content significantly affects their purchasing decisions. Hence, increasing digital presence can reap extraordinary benefits for B2B businesses.
However, when creating content for decision-makers, focus on the top of the funnel to create awareness and educate them. The content should only highlight the problem these products or services can solve. The main aim is to position themselves as an authority and not blatantly sell their offerings.
After piqued interest, businesses can describe their products and services to demonstrate the benefits. Sometimes, decision-makers also deploy several team members to research the content. Hence, they are able to develop comprehensive and comparative online content covering all the key points.
If an organization can provide value at different stages of the funnel, it becomes easier to reach decision-makers.
Tactfully Approach Using Social Media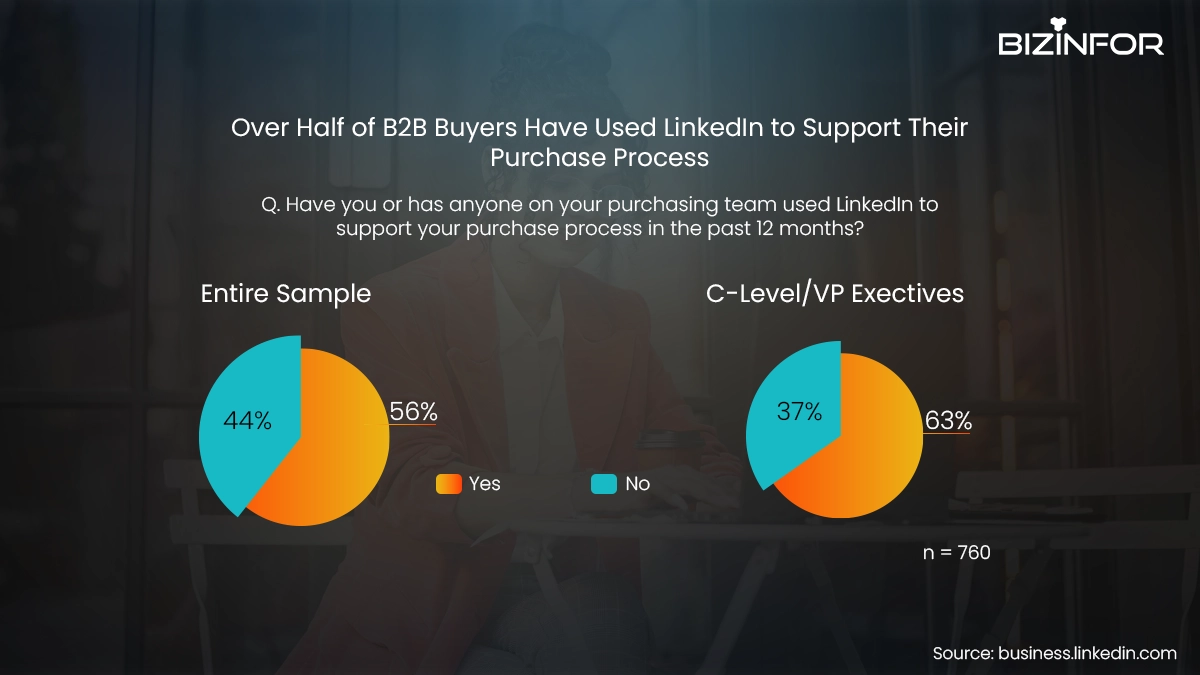 Social media is an excellent platform to reach business decision-makers and keep them engaged until they finalize to become paying customers.
It also helps marketers nurture groups simultaneously, depending on the social media presence. Further, it allows B2B businesses to use their preferred approach with social media to seamlessly inform and educate the target audience and influence them about offerings to help make decisions on improving their situation.
Reports show that 75% of B2B buyers and 84% of higher executives or vice-president-level decision-makers use digital media to make purchasing decisions. It can help marketers create a buzz around their offerings. They can also use social media to invite decision-makers to engage and network. Here the key to success is offering value before reaching out to them.
However, marketers must choose the social media platform wisely. For B2B businesses, being active on LinkedIn can be highly beneficial. Statistics reveal that over 50% of all B2B buyers use LinkedIn to solidify their purchase decisions.
Hence, create content and expand reach on LinkedIn to connect with the right decision-maker and offer relevant solutions. Apart from organic outreach, marketers can utilize LinkedIn's ad targeting options to identify a decision maker's title, company, job functions, and more.
As discussed above, B2B businesses must focus on providing value on social media first. It will allow them to establish reputation, influence decision-makers and establish a well-rounded and mutually profitable association.
Build Trust with Gatekeepers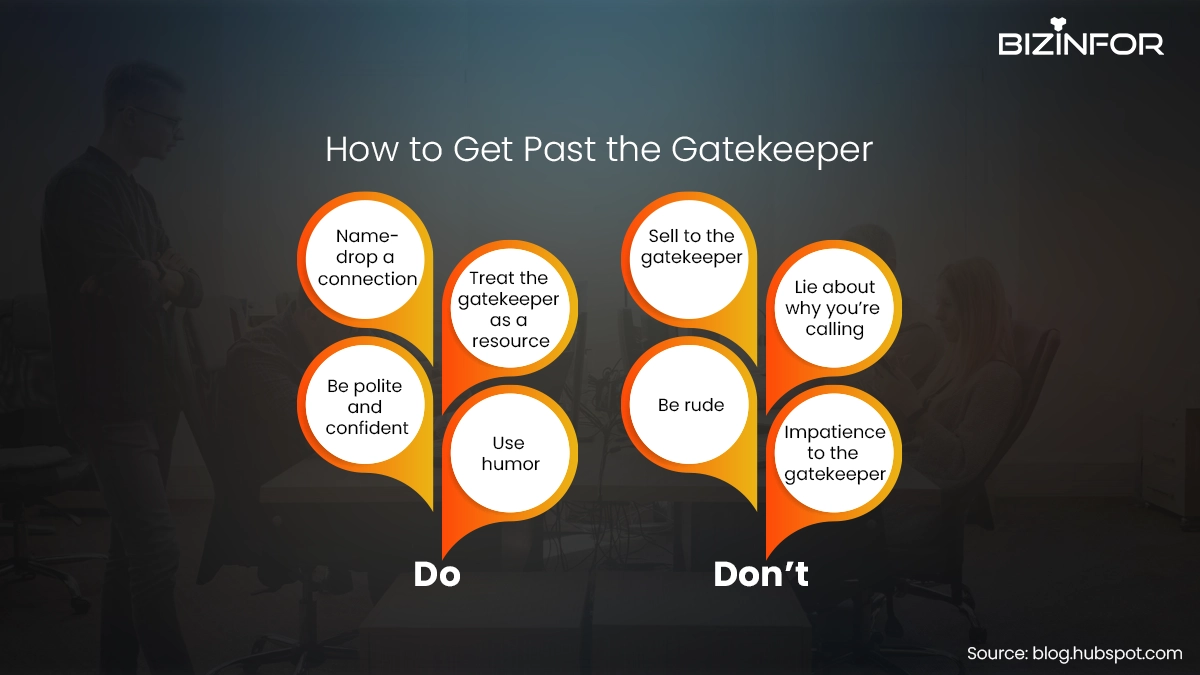 B2B businesses often  avoid dealing with gatekeepers and reach business decision-makers. While gatekeepers can be hard to connect with and elaborate the business communication process, knowing how to tactfully work around them and leveraging their connections to get to the right decision-maker can maximize results.
Hence, prepare yourself before meeting or contacting the gatekeeper. Research well and learn how to answer the expected questions for a good impression.
Since the gatekeeper's job is to ensure the decision maker only receives valuable information, an introduction from them can improve the chances of a closed deal. If marketers fail to reach business decision-makers, like a CEO or other C-level executives, they are a bit easier to reach and engage with.
Develop a mindset to view each gatekeeper as a resource rather than an obstacle. Entry-level employees like phone operators, receptionists, and assistants can access valuable information. They also know where you can network with decision-makers, their schedules, phone numbers, etc.
Also, understand that being aggressive to gatekeepers is one of the quickest ways to lose the prospective business deal. Hence, maintain a polite and warm tone when approaching and discussing offerings with them.
Strive for Building Relationships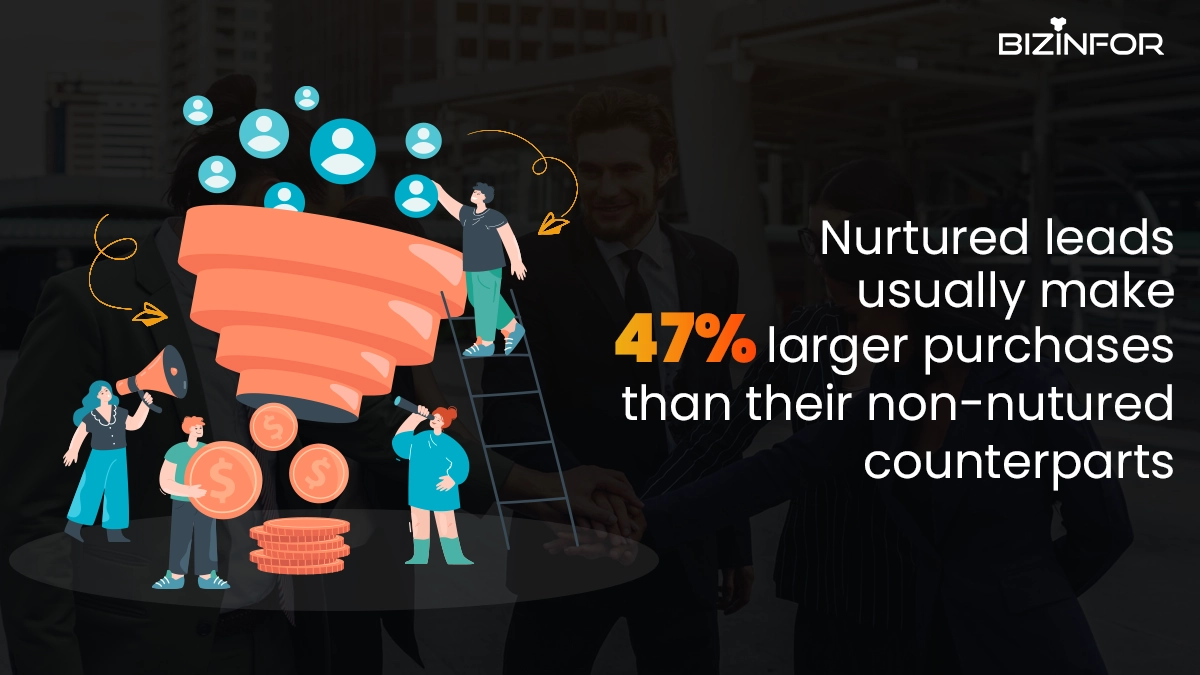 While building a database of decision-makers is essential, nurturing a relationship with the decision-maker is equally beneficial. B2B companies focusing on lead nurturing accrue 50%  more successful leads at a lower cost of 33%. Moreover, these acquired prospects make 47% higher purchases than the rest.
Relationship building and nurturing will take time, perseverance, and dedication. However, it will also help businesses close the deal. Ensure to adopt steps to add value to the decision-makers and the company to create enough impact. Avoid approaching decision-makers aiming to sell. Instead, reach out to them with a sense of building a mutually beneficial relationship.
Reach Business Decision-makers – Final Words
One of the top reasons some businesses are more successful than others is their ability to identify and connect with the right decision-makers. While various business aspects such as offerings, discounts, and other factors impact the results, the above tips and tactics will enable marketers to close any deal faster.
Learn ways to plan, research, and add value before attempting to sell the products. B2B companies must seek valuable resources to increase their knowledge base and leverage it to elevate their campaigns.
Incorporate these strategies and reach business decision-makers to build lasting partnerships that drive growth and success for both parties involved.