Power your Marketing campaigns with Our

Database Cleaning Services
✔  We promise our client 100 percent productivity with our data cleansing services.
✔  BizInfor team manually removes the faulty records and cleanses it to the finest form to improve data quality.
✔  We focus on offering you maximum accuracy of information through our data solutions.
✔  BizInfor recommends this services to its clients prior to the campaign launch.
Trusted by Leading Companies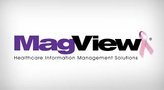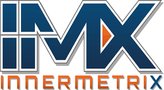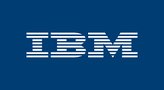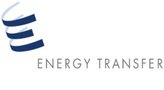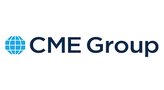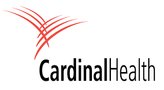 Our
Data Cleansing Services
Comprises Of

 
Removal of errors
We filter the records analyzing all the inaccuracies in the database.
Fixing the structure
We fix the structure and ensure the current data is free of errors. 
Handling missing data
We identify the missing details and fix them with accurate information. 
How Our
Data Cleaning Services

Works?
Data Cleansing is the practice that involves the database into consideration and making filtration as per the requirement to improve the data quality. The existing data is checked and altered by adding new relevant details to maximize its value. By manual as well as technical tools related analysis, the procedure of Data Scrubbing takes place for upgrading the quality of database.
For example, if you have an existing database with incomplete or incorrect information, we help you by putting the right piece of puzzle in the right place by enhancing the utility to the existing one and adding new details as required. The practice of Data Cleansing not only validates accuracy but accelerates productivity too.
Our Data Scrubbing Service follows the below mentioned steps:
1. Data Identification : The first and foremost step is analyzing the database and identifying the errors, incorrect records and duplicate data.
2. Data Segmentation : We eliminate the incorrect details and identify the correct ones for further use with the help of technical tools and manual procedures.
3. Data Cleansing : Our sophisticated and experienced team adds the relevant details and fills the gaps to present true value to the database.
4. Data Verification : We reaffirm and verify the final data manually and through tool to check the quality of data before delivering it to you.
The practice of Data Cleansing accelerates productivity and reliability.
Benefits of BizInfor
Data Cleaning Services
Standardization
We believe in delivering our finest; to give the quality and standardized cleansed data, we go through a quality check.
Data Analysis
BizInfor collects data and analyzes it, ensuring 99.9% accuracy for final usage. With process of filtration, we ensure flawless data cleansing.
Zero Duplicity
You will no longer face the issue of duplicate details. The duplicate records will be cleansed too.
Productivity is Priority
In BizInfor, we know your requirements and to craft our best, we ensure a highly productive return for your best use.
Get Latest Counts
We help you maximize the number of quality leads
Frequently Asked Questions
What is Data Cleansing?
Data Cleansing is the procedure that involves analyzing and filtering the existing database containing incomplete, irrelevant, incorrect, duplicated, or improperly formatted records.
How will data cleansing enhance data analysis?
Data cleansing is the initial step in formulating your business data for analysis. It makes your business data operational by rectifying the errors and inaccuracies in it. Outdated and inaccurate data is known to have an adverse impact on the results of the analysis, whereas clean data leads to better and more accurate analysis.
What Makes BizInfor the Best Data Cleansing Service Provider?
BizInfor is the best data cleansing service provider as their process of data cleansing undergoes various levels of verification and validation to ensure the finest result. The professionals follow industry best practices and rigorous quality guidelines to keep the database flawless.
Which companies provide Data Cleaning Service?
BizInfor provides one of the best Database Cleaning Services making sure a happy cliental experience. As a provider of quality data cleansing services, it helps you tap your target audience by cleansing all the irrelevant records from your mailing lists and keep them updated.
How do you identify redundant contacts?
Redundant contacts generally arise at the time of data collection. However, BizInfor Data Cleansing Services detects duplicate leads and contacts in your database and eliminates it to help you maintain only accurate records.
Our team of data experts proactively look for, detects, and displays duplicate records using sophisticated tools. We analyze multiple fields and identify relevant matches between fields. Once a set of duplicates is detected, we discard it from the database.
Want to gain an unbeatable Marketing
advantage?
Connect with us Today !